Number 11 by Jonathan Coe, book review: Dark days in David Cameron's UK
Jonathan Coe's new state-of-the-nation novel offers both optimism and dystopia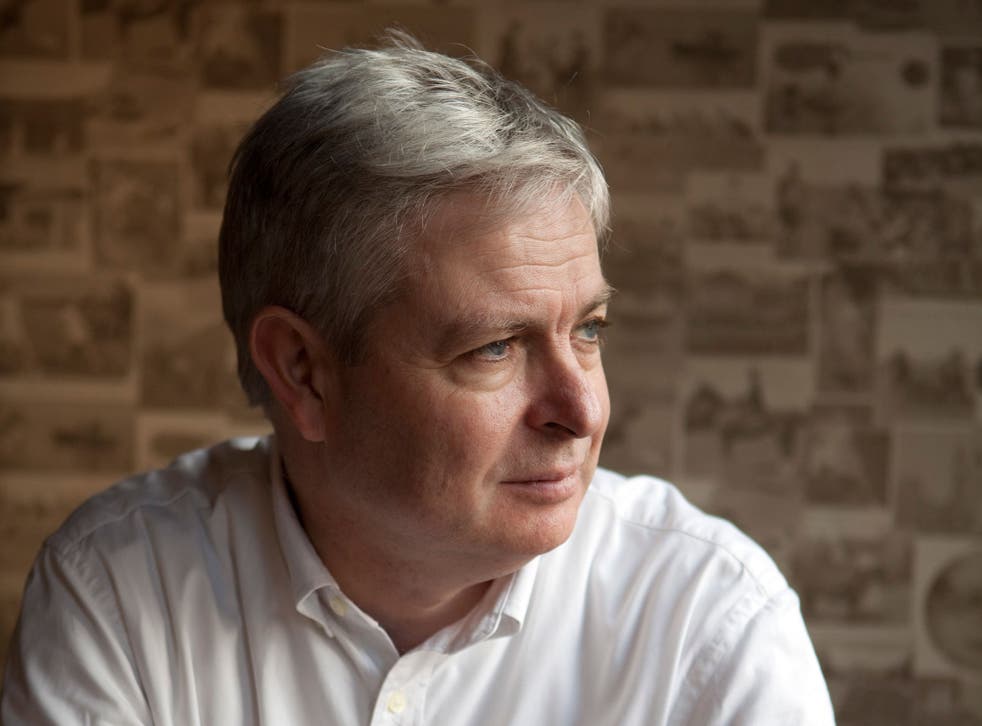 'What a carve Up!' became a literary sensation when it was published in 1994. A dark comedy skewering the immorality, greed and ambition of the 1980s, it earned comparisons with Charles Dickens and Evelyn Waugh; critics called it a memorable commentary on Thatcherism.
Twenty-one years later, Jonathan Coe is back with another state-of-the-nation novel, his focus this time on Cameron's Britain. In many ways it is also a reflection on all that is corrupt and dispiriting about modern life – from free-market capitalism to social-media bullying.
Number 11 is billed as a "kind of sequel" to What a Carve Up! But where the emotional heart of that previous novel was a neurotic male middle-aged novelist with few social skills, this book is filtered through the consciousness of a sparky nine-year-old girl, Rachel.
It opens in 2003, just as Dr David Kelly, the UN weapons inspector, is found dead at the height of the Iraq war. Hearing the news, Rachel, who is on a visit to her grandparents with her on-off best friend Alison, realises how dark adult behaviour can be. The early chapters of the novel are full of gothic "haunted house" suspense. The girls discover a body in the woods and suspect a tattooed artist of murder. Next to the body is a playing card decorated with a grotesque spider. Many of the clues for the denouement of the novel are planted here.
But there is little time for introspection. The novel shoots forward as Rachel grows up, leaves her native Yorkshire, gets a place at Oxford and moves to London, to become a tutor to the children of the super-rich.
London is a global city of cranes and mega-basements, a place where no one walks their own dog; whole streets stand empty, bought up by international property tycoons.
Rachel's employers are busy adding an 11-storey basement to their Kensington house (Number 11 is Coe's 11th novel and you'll spot the 11 motif throughout).
Once again, the venal Winshaw family who dominated What a Carve Up! run everything from the media and banking to arms dealing. They're cartoon villains (though one newspaper editor might recognise himself), but the satire is Swiftian.
On re-reading What A Carve Up! I realise how brutally prescient it was – from the privatisation of the NHS to the new breed of vicious female columnists. In many ways the new book is a plea for a kinder, fairer Britain. In one chapter, an academic tracks down a black-and-white German film he saw on TV as a five-year-old, convinced it represents his lost childhood. But Coe understands the danger of nostalgia. The academic is crushed (literally) by his obsession.
The story ends now, in 2015. The rich have colonised London; anti-austerity protests are on the way (although Coe admits he never saw the rise of Corbyn mania).
His writing is unapologetically postmodern. Character development sometimes loses out to jokes and labyrinthine plotting . And he's not above manufacturing a tabloid satire about a one-legged black lesbian (yes, really).
These are minor irritants. Because you can't stop reading. The ending of Number 11 is chilling – as tunnelling beneath the city releases something truly vile. Is Rachel having a breakdown or is she too sane?
The novel has a double ending – one optimistic (the emotional heart of the book is the power of female friendship); the other dystopian. I was haunted for days. As Coe reminds us, you overlook the marginalised people in a city at your peril.
Viking, £16.99. Order at £14.99 inc. p&p from the Independent Bookshop
Register for free to continue reading
Registration is a free and easy way to support our truly independent journalism
By registering, you will also enjoy limited access to Premium articles, exclusive newsletters, commenting, and virtual events with our leading journalists
Already have an account? sign in
Register for free to continue reading
Registration is a free and easy way to support our truly independent journalism
By registering, you will also enjoy limited access to Premium articles, exclusive newsletters, commenting, and virtual events with our leading journalists
Already have an account? sign in
Join our new commenting forum
Join thought-provoking conversations, follow other Independent readers and see their replies