Numero Zero by Umberto Eco, trans Richard Dixon, book review
The accessibility of Eco's new thriller may have some readers feeling that he is hardly stretching himself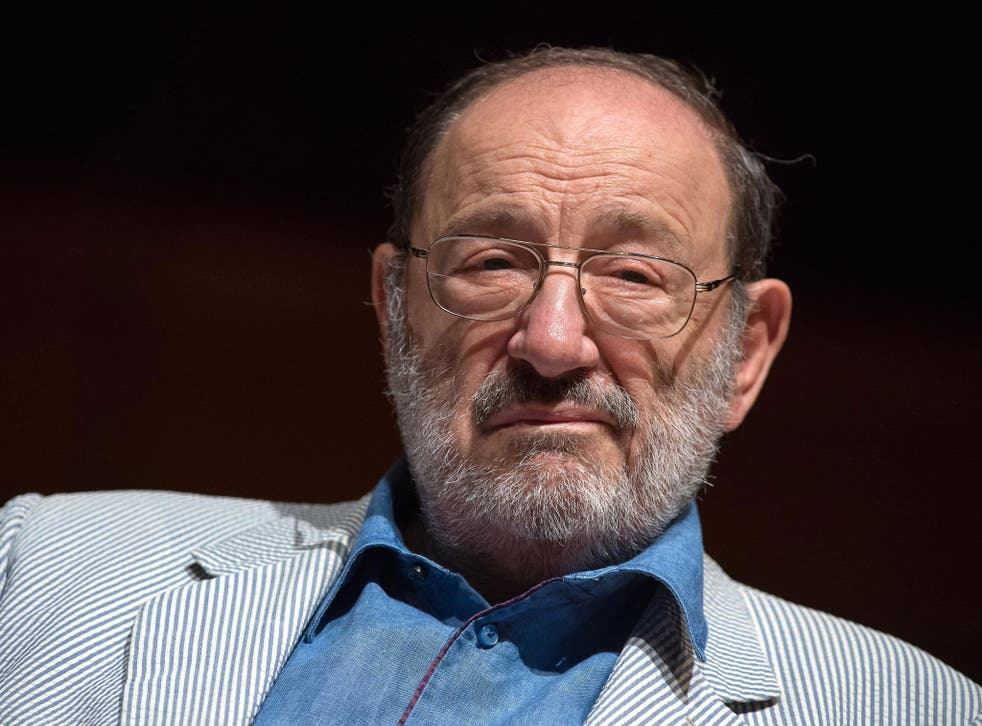 Assuming that you are – undoubtedly – an intelligent reader, what is your attitude to Umberto Eco? Do you consider him to be one of the most challenging of cultural commentators, with a range of references that stretches from Dante to Joyce and from Superman to James Bond? Or is your view of Eco that he writes smart and complex thrillers that insert literary grace notes into a popular genre? Neither of those perceptions will help you decide whether or not to pick up his new novel (almost a throwaway jeu d'esprit that doesn't even stretch to 200 pages) which channels both of his specialities. Whether or not you are a potential punter for Numero Zero will probably be predicated on what place The Name of the Rose holds in your literary affections.
In the 21st century, it's possibly hard to remember just what impact Eco's remarkable 1980 Italian novel had in its day; it was something of a Trojan horse for the sales of foreign fiction in translation. Despite its dense and allusive prose, The Name of the Rose was also a classic historical detective story. As the Franciscan foreigner William cracks an impenetrable murder mystery in which six monks are found murdered in a variety of ways, we are given a picture of the religious wars, a detailed history of the monastic orders and a complex and multilayered vision of the Middle Ages.
Culture news in pictures

Show all 33
An acquaintance with Eco's masterpiece is, however, no preparation for the often hilarious pleasures of this new thriller, whose very accessibility may have some readers feeling that Eco is hardly stretching himself. The protagonist is an underachieving 50-year-old named Colonna who has failed at a variety of jobs before ending up at a start-up newspaper in Milan creating dummy issues. The aim of the paper is to blackmail the influential, but one of Colonna's fellow journalists stumbles on a possible political conspiracy: Mussolini was not in fact killed by the partisans but survived and is living in hiding. Revelations follow, as does bloodshed.
The novel is set in 1992, and the owner of the duplicitous newspaper is a powerful Italian businessman who uses his media interests to promote his political career, so it's not hard to figure out the template here. But the Silvio surrogate is not the main target, and one of Eco's key concerns is journalism itself – the profession is treated to a devastating deconstruction which is not without a certain ironic affection. Other topics include the long shadow of the Second World War, and – by implication – the current sorry state of Eco's Italy. There is bitter laughter here that perhaps undercuts the book's slender credentials as a thriller, but admirers of the author – not to mention new readers – will find much to engage them in this slim and sardonic novel.
Harvill Secker, £16.99. Order at £14.99 inc. p&p from the Independent Bookshop
Register for free to continue reading
Registration is a free and easy way to support our truly independent journalism
By registering, you will also enjoy limited access to Premium articles, exclusive newsletters, commenting, and virtual events with our leading journalists
Already have an account? sign in
Register for free to continue reading
Registration is a free and easy way to support our truly independent journalism
By registering, you will also enjoy limited access to Premium articles, exclusive newsletters, commenting, and virtual events with our leading journalists
Already have an account? sign in
Join our new commenting forum
Join thought-provoking conversations, follow other Independent readers and see their replies