On Rape by Germaine Greer, book review: 'Greer isn't trying to disparage rape victims'
'On Rape' – Greer's essay in pocket-sized book form, part of Bloomsbury's 'Little Books on Big Idea' series – seeks to clarify her argument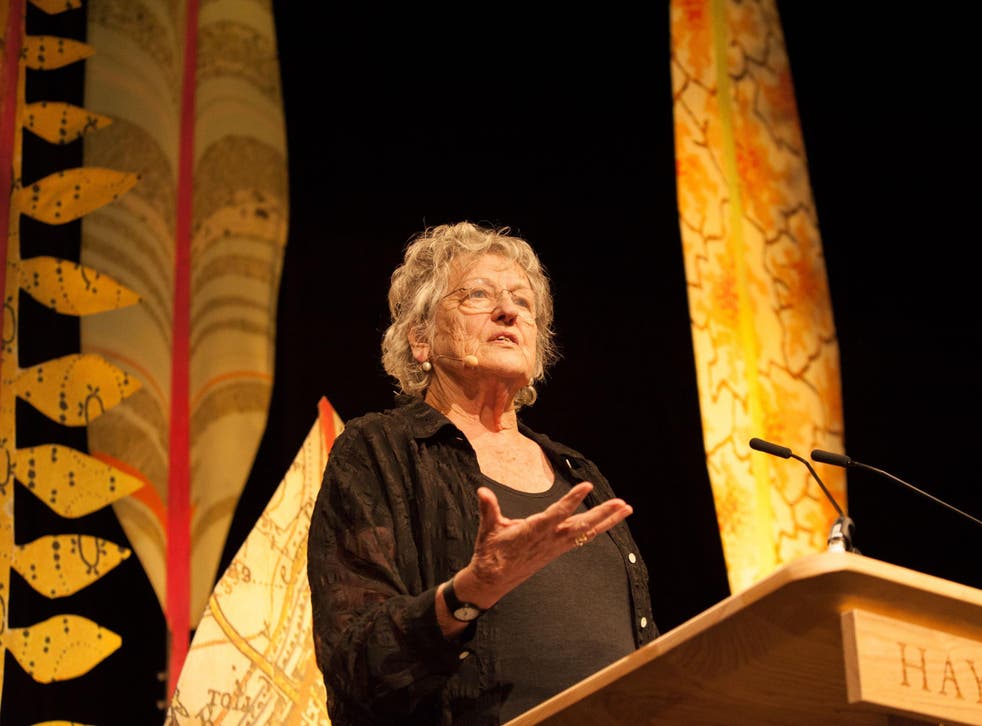 When, at the Hay Festival earlier this year, Germaine Greer argued that rather than regard rape as a "spectacularly violent crime" we'd do better to consider it as "non-consensual ... bad sex", the reaction was not good. Some even went as far as to call her a rape apologist.
As is to be expected when it comes to a topic that courts more than its fair share of controversy – especially now in light of the #MeToo movement – the devil is in the detail. On Rape – Greer's essay in pocket-sized book form, part of Bloomsbury's "Little Books on Big Idea" series – seeks to clarify her argument.
The first thing that needs pointing out is that contrary to what many took from her speech, Greer isn't trying to disparage rape victims. Her argument actually stems from her frustrations with legal systems that are currently failing to provide women with justice – the way that the victim's body become "evidence", they're accused of not resisting effectively enough, the way they face a complete loss of privacy.
Greer provides further details of the failing system in the form of the problems of open courts, as well as the ways college campuses have unsuccessfully tried to deal with assaults by means of sexual harassment reporting platforms. This is no glib discussion; fascinating and fury inducing, Greer employs facts, figures and details, and much of what she's saying is neither offensive nor stupid. The issue becomes complicated – as is inevitable – when she comes up against the "insoluble conundrum of consent".
"Rape is a jagged outcrop in the vast monotonous landscape of bad sex; we can only understand its prevalence and our inability to deal with it if we position it correctly within the psychopathology of daily life," she states early on in the essay. As such, she attempts to distinguish between violent – monster in a dark alley – rape and what she calls "banal rape": "the kind that happens when a man has sex with a woman without concerning himself that she is not into it and doesn't want it."
This is where Greer's critics will pounce. When it comes to the latter, she advocates for better communication between the sexes – not that she necessarily even believes this is possible: "Heterosex may well be doomed," she writes at the essay's close.
But regarding the former (not to mention, one infers, a whole host of grey area incidents in-between), she proposes a radical separation between "the elements of assault for which consent is not an issue" and "the actual rape in which it is the only issue". Then, she continues, it should be possible "to convict on the assault charges while leaving the rape issue moot". In principle, this has promise, but in practice it opens up the possibility of some women settling for a lesser form of justice, and it relies on the successful separation of physical and psychological suffering, which is often an impossible ask. I agree wholeheartedly with Greer that something needs to change, but On Rape doesn't have all the answers.
'On Rape' is published by Bloomsbury, £12.99
Register for free to continue reading
Registration is a free and easy way to support our truly independent journalism
By registering, you will also enjoy limited access to Premium articles, exclusive newsletters, commenting, and virtual events with our leading journalists
Already have an account? sign in
Register for free to continue reading
Registration is a free and easy way to support our truly independent journalism
By registering, you will also enjoy limited access to Premium articles, exclusive newsletters, commenting, and virtual events with our leading journalists
Already have an account? sign in