One Child: The Story of China's Most Radical Experiment by Mei Fong, book review
Mei Fong explores life, death and loneliness in one-child China
Jemimah Steinfeld
Wednesday 30 December 2015 17:30 Comments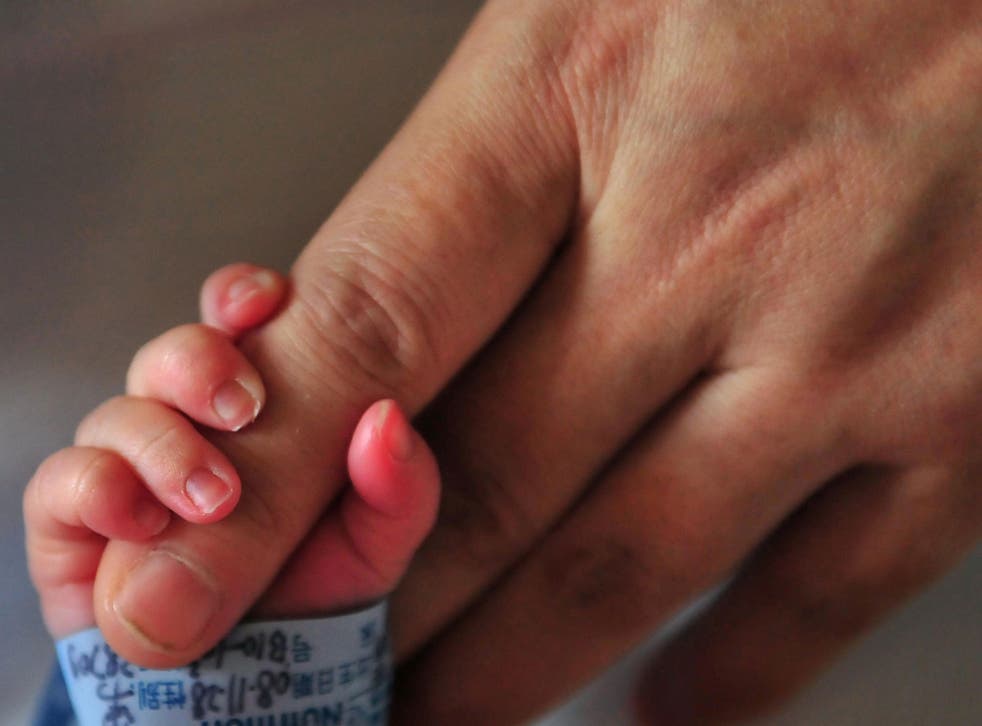 We start Mei Fong's book on a train from Beijing to a town in Sichuan. It's 2008 and a deadly earthquake has just struck southern China. Fong, then a journalist for the Wall Street Journal, is on her way to cover the story. She is travelling with a couple who suspect their only child has perished at school. The train is overcrowded and the journey long. By day three, the wife, who has not stopped crying, is too dehydrated to produce tears. It is, Fong says, "a prickly ride, sour with tension and fear." When they finally arrive, the parents' worst fears are confirmed.
It is commonly cited that China's one-child policy has averted 400 million births. Fong contests this (the calculation was haphazard and based on guesswork, she says). She also sees this flawed statistic as little cause for celebration.
The book divides along two lines of inquiry; one looking at how the policy has been applied and the other its consequences. Chapters are illustrated with anecdotes and interviews from people across the board. At one stage we meet the population police, as Fong calls them, and hear about the tactics they use, which range from the savage (a forced abortion at nine months is one example) to the everyday (making women publicly urinate bi-monthly). One former enforcer, Gao, was responsible for approximately 1,500 abortions, one-third in late-term. Now in the US, she looks back with remorse, describing her former self as a "monster".
The age imbalance is another tragic result. By 2050 it is predicted that one in three people in China will be over the age of 60. Policy negatives stretch from cradle to grave. Try to find a burial plot in China and those with only one child might be turned away as they are deemed unable to guarantee funds for future upkeep.
There is also a dearth of women. Some provinces contain 38 per cent more men. We are introduced to some of these bachelors, whose prospects of love are highly unlikely. As unfortunate as these men are, my greater sympathies lie mostly with China's females – aborted, abandoned, or forced into traditional roles. Fong discusses the "leftover" woman phenomenon, a government initiative that sees single women above the age of 27 pressured to marry; they are sent to Confucian workshops to be taught lessons like "Don't fight back when being beaten by your husband".
So this is not an uplifting book, but an important one even as the one-child policy is relaxed. Fong writes eloquently and with an authority that reflects her knowledge of many cultures (she is Malaysian-born Chinese and has spent a lot of time in America).
Yet there are some lighter moments in Fong's journey too, such as a trip to a sex doll factory. One manufacturer says: "If China is running out of women, why not make fake women?"
And she writes of the group that may have potentially benefited from the policy – China's urban females. Through the common urban practise to raise "a daughter as a son", record numbers survive childhood and get college degrees.
The book ends in America where those who have adopted children from China are implicated in the policy's survival. Fong, earlier in the book, reveals that she miscarried a child and returns to the subject of her own fertility here. The result is a deeply moving account of a policy that looks set to haunt China (and the world) for decades: Fong highlights how, despite its relaxation to two children, the repercussions of the past 35 years will only be felt more acutely in the future.
Oneworld, £12.99. Order at £11.69 inc. p&p from the Independent Bookshop
Register for free to continue reading
Registration is a free and easy way to support our truly independent journalism
By registering, you will also enjoy limited access to Premium articles, exclusive newsletters, commenting, and virtual events with our leading journalists
Already have an account? sign in
Join our new commenting forum
Join thought-provoking conversations, follow other Independent readers and see their replies