Paperback reviews: From Anger is an Energy, by John Lydon to Cold Blood, by Richard Kerridge
Also Dust, by Yvonne Adhiambo Owuor and The Unamericans, by Molly Antopol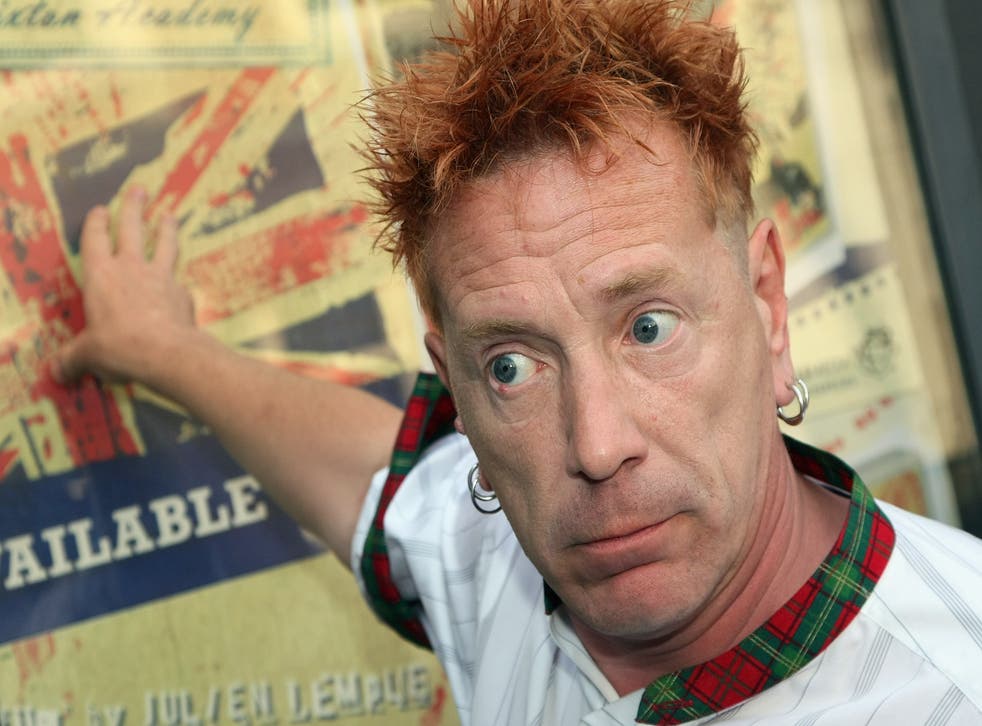 Anger is an Energy, by John Lydon (with Andrew Perry) - Simon & Schuster: £9.99
John Lydon's autobiography – his second, after 1994's Rotten: No Irish, No Blacks, No Dogs – is mad, digressive, and rendered in the singer's witty, wayward English. Born in 1956, Lydon's childhood was Dickensian: his Irish immigrant family lived in a tiny apartment in a run-down Islington tower block. Random acts of violence were a fact of life.
In the mid-1970s Lydon fell in with the crowd that hung around the Kings Road boutique run by Vivienne Westwood and Malcolm McLaren, who was promoting a punk outfit called The Sex Pistols. John Lydon joined the band and became Johnny Rotten: snarling singer and droll lyricist. Then came the record deal with Virgin, Never Mind the Bollocks …, moral panic, riotous gigs, and Sid Vicious's suicide in 1979. In 1978 Lydon had left to establish Public Image Ltd, which produced ambitious, experimental pop into the 1980s and 1990s.
Lydon boasts that he "changed the concept of music forever" – well, he's right, he did. His account of how the establishment closed ranks against the punk insurgency he inspired is eloquent and gripping. He sardonically points out that the BBC affected to be scandalised by "God Save the Queen" at a time when it was giving a certain Jimmy Savile free rein.
It all goes a bit Alan Partridge towards the end. Lydon doesn't skirt his cringeworthy appearance on I'm a Celebrity…, nor those Country Life butter adverts, about which he's unapologetic ("fortunately for the British farming industry, it did them the world of good"). All the same, there's something poignant about Lydon's account of the aimless later years, as he struggles to maintain a music career and casts around for work. He's the punk grown old – by the time he knew what he wanted, he no longer knew how to get it.
Dust, by Yvonne Adhiambo Owuor - Granta: £8.99
Kenyan author Yvonne Adhiambo Owuor's Dust was shortlisted for the 2014 Folio Prize. It opens on the night of Kenya's contested general election vote in 2007, as a young man named Odidi Oganda is shot dead in a gunfight with police. His sister, Ajany, an artist based in Brazil, returns to Nairobi to help her father bring the body back to the family home in the country's arid north. There, they encounter Isaiah, an Englishman searching for his father.
This simple premise is the starting point for a rich exploration of Kenya's modern history. Owuor's characters tell stories that take us from the days of British colonial rule, to the Mau Mau uprising, to the recrudescence of tribal violence in the modern era. What's striking here, though, isn't so much the novel's state-of-the-nation aspects, but its extraordinary prose. Owuor gives vivid descriptions of character and landscape, dispensing with verbs to achieve poetic compression, revelling in alliteration and half-rhyme. It's a virtuoso literary performance.
Cold Blood, by Richard Kerridge - Vintage: £9.99
Richard Kerridge grew up fascinated by reptiles and amphibians: he used to poke about in ponds after newts and kept frogs and grass snakes in his back garden. In this book – part herpetological essay, part memoir – he seeks to account for his obsession with these creatures, which persisted into adulthood. This sort of literary hybrid is an increasingly popular genre, but it's a difficult thing to get right. Kerridge's descriptions of animals are often wonderful. But when compared with, say, Helen Macdonald's recent H is for Hawk, which wove natural history into a devastating account of the author's psychological trauma, Kerridge's autobiographical vignettes lack intensity.
The Secret World of Oil, by Ken Silverstein - Verso: £9.99
In The Secret World of Oil, Ken Silverstein exposes hidden aspects of the hydrocarbon industry. He picks out representative types – from the fixers who help big oil companies seal political deals, to the dictators who funnel their country's wealth into their own bank accounts, to the flacks who help those dictators burnish their international image. Silverstein's access is terrific: he obtains interviews with many of the shady characters he investigates, such as Ely Calil, the Lebanon-born fixer who allegedly conspired to depose the leader of Equatorial Guinea. There's also a chapter dedicated to Tony Blair, king of the flacks, whose business dealings with Kazakhstan's President Nursultan Nazarbayev are – shall we say – a bit oily.
The Unamericans, by Molly Antopol - 4th Estate: £8.99
The stories in the American writer Molly Antopol's debut collection are satisfyingly interlinked: places and themes recur. In "The Old World' a middle-aged man marries a young Ukrainian immigrant, but finds the relationship haunted by the ghost of her dead husband, who was poisoned by Chernobyl; in "Minor Heroics" an Israeli youth flirts with his soldier brother's girlfriend as he lies in hospital; in "Retrospective" an American translator betrays her husband after the death of her famous, art-collector grandmother. Antopol's writing is unspectacular but shot through with empathy – she excels at drawing a particular type of male character: the introvert, the cuckold, the nebbish.
Register for free to continue reading
Registration is a free and easy way to support our truly independent journalism
By registering, you will also enjoy limited access to Premium articles, exclusive newsletters, commenting, and virtual events with our leading journalists
Already have an account? sign in
Register for free to continue reading
Registration is a free and easy way to support our truly independent journalism
By registering, you will also enjoy limited access to Premium articles, exclusive newsletters, commenting, and virtual events with our leading journalists
Already have an account? sign in
Join our new commenting forum
Join thought-provoking conversations, follow other Independent readers and see their replies