Paperback reviews: Someone, Land Where I Flee, See You in Paradise, Snake Dance: Journeys Under a Nuclear Sky, You are the Music
Alice McDermott conveys the fullness and sweep of a life in 1920s New York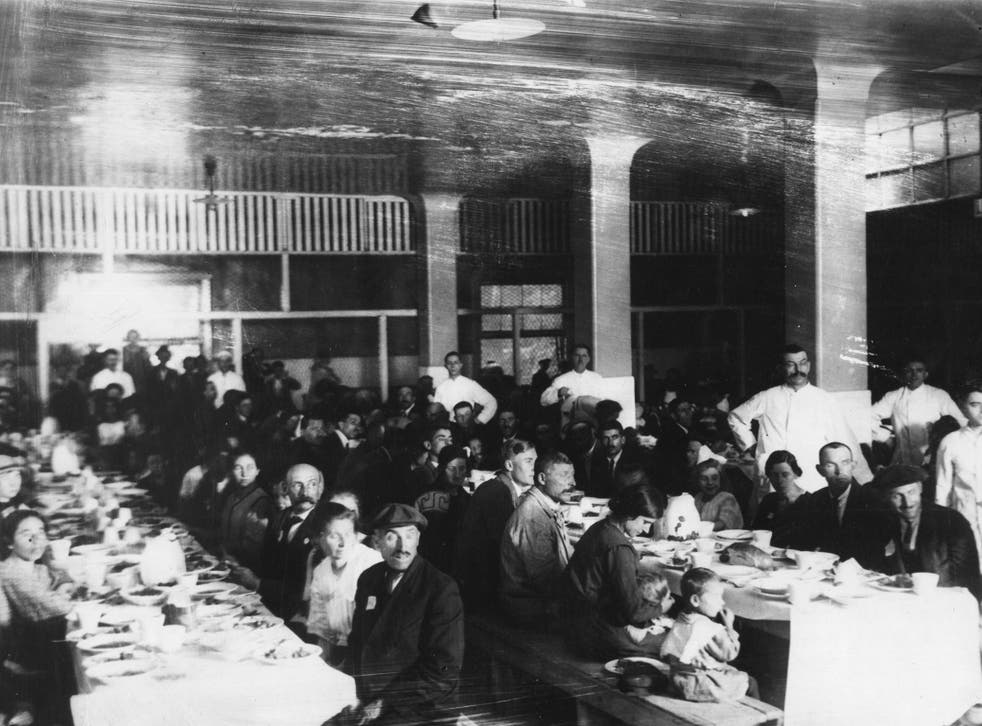 Someone by Alice McDermott (Bloomsbury, £8.99)
Alice McDermott's Someone is a wonder: a slender novel that somehow manages to convey the fullness and sweep of a life. It's a simple conceit: the protagonist, a New Yorker named Marie, tells her story, taking us from her childhood in an Irish enclave in 1920s Brooklyn, through marriage and motherhood, and into the long, lonely days of her dotage.
It's a largely unremarkable tale. Marie's early years are idyllic until the death of her gentle, alcoholic father. Her brother, Gabe, a scholar and aspiring priest, takes care of the family until Marie marries Tom, a veteran, after the war. Together they decamp to the suburbs and raise four children. In her old age Marie, now widowed, is moved to look back on her life.
New York's Irish-American milieu has attracted other writers, but unlike, say, Colm TóibÍn in Brooklyn, McDermott isn't much interested in the immigrant experience or the role of Catholicism in the community. Marie's story is beautifully specific. It stands for nothing but itself.
In restrained, elegant language, Marie recalls her first, fumbling erotic experiences; the fastidious manners of Fagin, an undertaker at the local funeral parlour; her daughters' half-mocking, half-affectionate reaction to her husband's bad jokes. She lingers on these apparently inconsequential things, as if some weighing them for some hidden significance.
It's the fine detail that lingers in the reader's mind, too: the "ebb and flow" of the stickball games that Marie watches from the cool stoop of her parents' house as a child; the metallic odour of blood that floods the hospital room during labour. And therein lies the novel's magic paradox: the more richly particularised the account of Marie's life, the more universal it comes to seem – Marie is not just someone; she is anyone, everyone.
*****
Land Where I Flee by Prajwal Parajuly (Quercus, £8.99)
Prajwal Parajuly's debut, The Gurkha's Daughter (2013), was a fine collection of stories set among the peoples of Nepal; it was notable for its spiky humour and deft handling of voice. Those qualities are evident, too, in Land Where I Flee, Parajuly's excellent first novel. In the Himalayan town of Gangtok, Chitralekha Nepauney is preparing to celebrate her 84th birthday. Her four Westernised grandchildren are returning for the party: Agastaya, a reticent oncologist; Manasa, a hedge fund high-flyer turned housewife; Bhagwati, long ostracised by the family for her elopement with a man who belongs to an "inferior" caste; and – the latecomer – Ruthwa, a louche novelist. Parajuly describes this awkward family get-together with great narrative economy and a keen sense of comic timing. He also manages to work in some sharp commentary on Gangtok society: the town's mountain roads and treacherously winding staircases come to seem symbolic of its precipitous social hierarchies – to take a wrong step, as Bhagwati does, is to tumble into oblivion.
****
See You in Paradise by J Robert Lennon (Serpent's Tail, £8.99)
The stories in J Robert Lennon's latest collection tend to feature a nebbish protagonist whose humdrum life is interrupted by something weird or horrific. In "Hibachi", a man inadvertently awakens his wife's passions for sex and violence when taking her to a restaurant for their anniversary; in "Zombie Dan", a graphic designer loses his girlfriend to the revivified corpse of a former schoolmate; in "Portal" a hen-pecked husband struggles to hold his family together after they discover an inter-dimensional gate in their garden. While there is little here to match the unsettling power of Lennon's most recent novel, Familiar, the best entries are a beguiling mixture of the mundane and the macabre.
****
Snake Dance: Journeys Under a Nuclear Sky by Patrick Marnham (Vintage £9.99)
Patrick Marnham's excellent book is a dark travelogue-cum-essay, with atomic warfare for a subject. The author visits the Congo, where uranium is mined, the New Mexico desert, where atomic bombs were tested, and Hiroshima and Nagasaki, the cities devastated by nuclear weapons in 1945. As a travel writer, Marnham sometimes strikes an ironic tone reminiscent of Paul Theroux ("most places in the world become less strange the longer you spend in them … Japan [is the] opposite") but his reflective approach is ultimately closer to that of W G Sebald. Marnham's interest is in the history of violence; he presents the bomb as a chapter in a longer, deeper story of the human lust for power.
*****
You Are The Music by Victoria Williamson (Icon Books, £9.99)
Victoria Williamson's book is a primer on the science of music psychology: the study of how music affects the human brain. She traces the role of music in our lives from the womb, where we first begin to recognise sounds, to old age, when long-cherished melodies can provide comfort even when other memories begin to fade. Sadly, while there is hard evidence that music provides a range of benefits, some of the more interesting aspects of Williamson's argument – such as the relationship between "ear-worms" and the workings of memory – remain under-researched; the phrase "we would benefit from new studies" becomes a refrain here. And the book's jolly, self-help tone begins to grate long before the end.
***
Register for free to continue reading
Registration is a free and easy way to support our truly independent journalism
By registering, you will also enjoy limited access to Premium articles, exclusive newsletters, commenting, and virtual events with our leading journalists
Already have an account? sign in
Register for free to continue reading
Registration is a free and easy way to support our truly independent journalism
By registering, you will also enjoy limited access to Premium articles, exclusive newsletters, commenting, and virtual events with our leading journalists
Already have an account? sign in
Join our new commenting forum
Join thought-provoking conversations, follow other Independent readers and see their replies