Paperback reviews: Updike by Adam Begley, The Pink Suit by Nicole Mary Kelby, I Knew The Bride by Hugo Williams
Begley's account of John Updike's life is balanced, fair, clear-eyed and fascinating.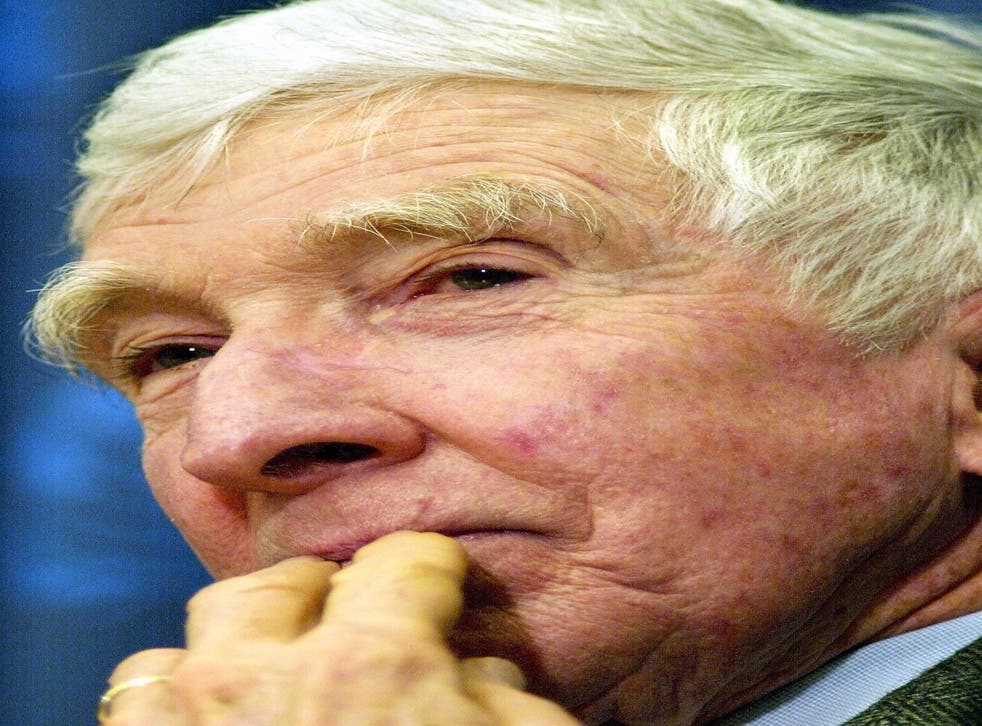 Updike by Adam Begley (Harper Perennial, £9.99)
The fact that this biography comes with no sub-heading, no explanatory phrase, not even a first name, tells you all you need to know about the subject's reputation. But rarely can a world-renowned writer have been so intended to be one. As Begley shows throughout his exemplary account of the life and work of John Updike, even before he was born, he was marked for literary greatness.
Begley demonstrates this through Updike's redoubtable mother, Linda Hoyer, who reputedly married in order to give birth to a male child who would achieve such a thing. She was a writer, too, and would publish in The New Yorker and other magazines. But her son, for all his gifts at drawing, would be directed towards something even bigger.
It could have made for a dull biography, so smooth-seeming is Updike's transition from Harvard teen to literary star. Begley understands that danger, and so he establishes from the second page a nether side to Updike: "That moment of teasing social agility sparked my suspicion that the playfully mischievous, dazzlingly clever John Updike was a potentially dangerous individual."
Some might agree, especially with regard to controversy over the rape scene in Rabbit Redux and his casual ruthlessness in using the lives of friends and neighbours for fiction. His first marriage to Mary Pennington probably happened too early for them both; certainly, this smart, sophisticated girl suffered the demise of her own career prospects and serial adulteries.
But from the beginning, Updike was a literary success, easing his way into The New Yorker, and then abandoning New York for the bourgeois lifestyle he was to satirise coolly to great financial and commercial acclaim. Begley's account is balanced, fair, clear-eyed. And despite the remarkable ease of the literary life lived, still fascinating.
*****
The Pink Suit by Nicole Mary Kelby (Virago, £7.99)
The concept behind Kelby's story is a highly appealing one: the life of one of the women who helped to make one of the most iconic pieces of clothing, Jackie Kennedy's pink suit, the one she was wearing when her husband was assassinated. Her heroine, Kate, is an Irish émigré whose life is about as far from that of the celebrated widow as it is possible to imagine, and she, too, has a gentle appeal. Kelby has done her research into the history of fashion houses such as Chanel, and she is to be applauded for bringing women like Kate from the shadows into the light. But as Kate dithers about marrying, wonders where her career as a seam-stress might be going, and repeatedly misses chances to meet with the woman she's helping to dress, an odd passivity emerges, where she is seen more at the mercy of history than as a shaper of it. Perhaps that's Kelby's point: women like Kate don't have that kind of power. But it makes for a tale with a lot less bite than one might desire.
***
I Knew The Bride by Hugo Williams (Faber, £10.99)
Loss permeates this collection, whether it's the loss of a relationship, as in One Summer; the loss of childhood innocence when a boy at boarding-school is "selected" by an older boy in A Boy Call; the loss of the poet's sister, Polly, in I Knew the Bride. Loss becomes thoroughly tangible in what is a forceful reminder to those of us left behind of the materiality of existence. Williams's poems are accessible in both thought and language, but that doesn't mean they're not profound or easily absorbed; indeed, there's a kind of resistance, not to understanding but to what is taking place, in the pile-up of negatives that characterise so many of these poems: "nothing" is a word that recurs throughout, almost like a bell tolling.
****
The Hidden Light of Objects by Mai Al-Nakib (Bloomsbury Qatar Foundation, £8.99)
Al-Nakib's debut collection takes us from the glitter of 1970s Beirut to the destruction of present-day Gaza, and shows an assurance in her subject matter and her characters, which perhaps speaks to her impressive academic life. This is hardly the collection of a shy novice, and Al-Nakib revels in the challenge of mixing myth with reality, as she does in the beautifully told "Echo Twins", the tale of independent, rebellious Hayat who has an affair with a blond, British oil digger, Alexander. The twin boys who are born as a result of this liaison are kept indoors until they are eight because of the spite of the locals. A small criticism is in her stylistic resorting to the rhetorical "threes", so beloved of politicians, that can mark some of her prose.
***
The Isle of Youth by Laura Van Den Berg (Daunt Books, £9.99)
People get trapped over and over again,for good or ill, in Van den Berg's excellent stories that perform the trick of making the outlandish seem possible and utterly believable. There aren't many writers who can paint convincingly, and heart-breakingly, the lives of four children on the run as bank robbers, for instance, or the mysterious death of a brother in Antarctica. A marriage which holds a woman by the wrist, twisting her back and forth through a series of put-downs and emotional manipulations is horribly believable. The key to her success lies always in her strong narrating voice, and it's interesting and perhaps revelatory to note that all the stories, bar one, are told in the first person.
****
Join our new commenting forum
Join thought-provoking conversations, follow other Independent readers and see their replies