Paperback round up: reviewed by David Evans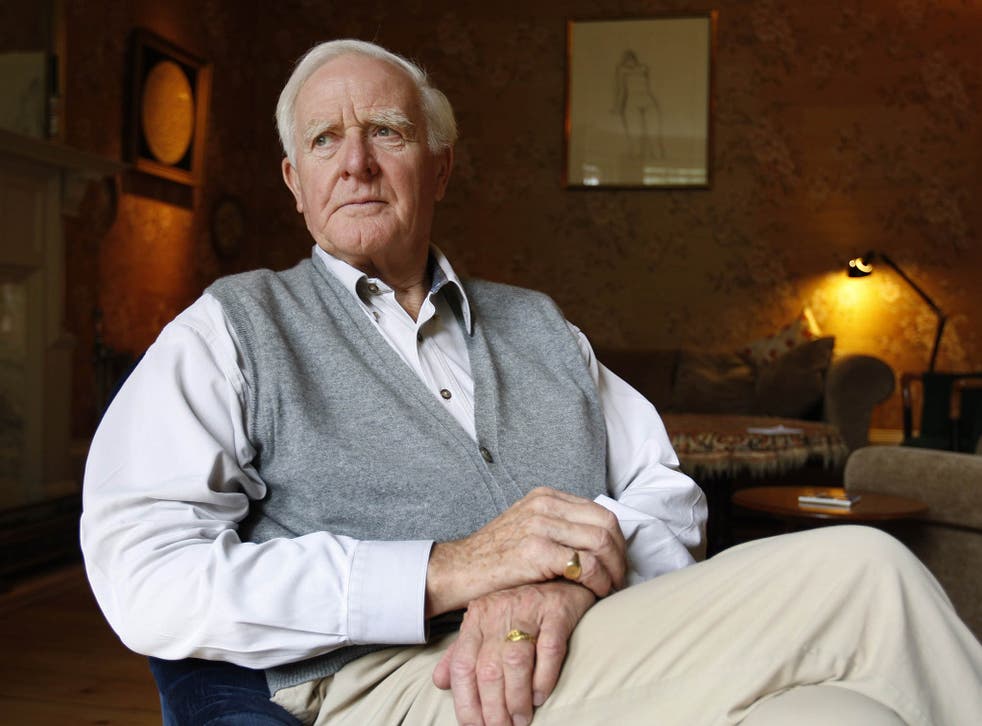 The Night Manager, by John Le Carre. Penguin £8.99
Midway through John le Carré's The Night Manager (1993), the British intelligence services stage a mock kidnapping as a training exercise, building a fake restaurant staffed with actors and hiring a couple of professional New York gangsters to play the toughs.
The attention to detail is meticulous: "Hollywood could not have done it better," le Carré writes.
Perhaps not – but maybe the BBC could. The Beeb is currently screening a six-part adaptation of le Carré's novel, starring Tom Hiddleston, Olivia Colman and Hugh Laurie,
and Penguin has taken the opportunity to reissue the book with a new afterword, in which the author lavishes praise on the production and graciously forgives the liberties it takes with his source (this is "film doing its job, opening up my novel in ways I didn't think anyone had noticed …").
In the novel, the eponymous night manager is Jonathan Pine, an Englishman working at a luxury hotel in Cairo.
A guest, Sophie, the mistress of a local businessman, informs him of a shipment of guns moving through Egypt, and Pine passes on the information to a contact at the British embassy.
This act catches the eye of Burr, a gruff Yorkshireman in British intelligence who sees Pine as his chance to get close to Richard Roper, a smooth billionaire gun-runner with enviable political connections.
The Night Manager proved le Carré didn't need a Cold War setting to craft mercilessly gripping thrillers. It explores how spies merely accentuate the everyday human tendency to dissemble; even before Pine turns to espionage, he wears different masks for the benefit of his customers, his lovers, himself ("you are a good man", Sophie tells him, "you are many good men").
That's one reason le Carré's novels translate so well to the screen. Film illuminates his central proposition: when it comes down to it, we're all actors, really.
Mend the Living, by Maylis De Kerangal (trs by jessica moore). Maclehose Press £14.99
The French writer Maylis De Kerangal's novel is the story of a heart transplant, from the tragic death of the donor to the "new beginning" enjoyed by the lucky recipient.
Teenager Simon Limbeau wakes early, kisses his girlfriend goodbye, and meets his friends for an early-morning surfing trip near Le Havre.
Driving back home, the boys are involved in a car accident – and 24 hours later in a different part of France, Simon's heart starts to beat inside another person's body.
The prose, ably translated by Jessica Moore, resembles Margaret Jull Costa's renderings of Javier Marias's Spanish – long sentences wind across the page, taking in philosophical digressions.
The 20 best audiobooks

Show all 20
But De Kerangal's intellectual flights are balanced out by detailed descriptions of the donation process itself: the various diagnoses, the necessary conversations with the donor's grieving family, the hasty delivery of the organs in their chilled containers.
Throughout, the author handles this difficult subject with enormous subtlety and tact.
King Solomon's Mines, by H Rider Haggard. Oxford University Press £7.99
My grandfather used to tell me about King Solomon's Mines; how he repeatedly gave up on the book before he was eventually won over by this tale of Allan Quatermain, a hunter who leads an expedition in search of a vanished English explorer in the African jungle.
Published in 1885, the novel draws on Haggard's own experiences in Africa as a colonial administrator, and his writing bears the prejudices of its time – although Roger Buckhurst, in his introduction to this new edition, makes the case that Haggard was more ambivalent about the project of Empire than his reputation as a jingoist suggests.
And my grandfather was right: the narrative has all the unstoppable momentum of a charging rhinoceros.
The Lightning Tree, by Emily Woof. Faber £8.99
Emily Woof's novel begins in 1970s Newcastle, where two young people are falling in love: Ursula, neglected daughter of middle-class CND activists, and Jerry, an autodidact from a shabbier part of town.
Jerry goes to Oxford to study politics, Ursula to India to find herself – and they grow apart.
But as the years pass, Ursula and Jerry fall towards one another again. Woof's narration is a curious thing, rushing here and there, and occasionally veering off into weird Pooterish asides ("the idealistic vision of the architect Ralph Erskine, who was employed by the Labour council to clear the slums in the Byker district …").
At its best, though, The Lightning Tree offers sharp insights on love and (class) war.
Dance to the Piper, by Agnes De Mille. NYRB Classics £11.99
Born into a family of playwrights and movie producers, Agnes De Mille was bowled over by Anna Pavlova on a trip to the ballet and decided to dedicate her life to dance.
She became an influential choreographer, working on the knee-slapping dances for Rodgers and Hammerstein's Oklahoma! and Carousel.
This engaging memoir, first published in 1951, shows De Mille was also a fine writer; she offers sparkling pen portraits of her showbiz friends.
Her descriptions of the early days of the movie business are fascinating; Agnes's uncle was the film-maker Cecil B DeMille, and she visited him when Hollywood was still a frontier town, with "rattlesnakes crawling over the dressing-room steps".
Register for free to continue reading
Registration is a free and easy way to support our truly independent journalism
By registering, you will also enjoy limited access to Premium articles, exclusive newsletters, commenting, and virtual events with our leading journalists
Already have an account? sign in
Register for free to continue reading
Registration is a free and easy way to support our truly independent journalism
By registering, you will also enjoy limited access to Premium articles, exclusive newsletters, commenting, and virtual events with our leading journalists
Already have an account? sign in
Join our new commenting forum
Join thought-provoking conversations, follow other Independent readers and see their replies