Paperbacks reviews: H is for Hawk by Helen MacDonald, Between East and west by Anne Applebaum, Marlford by Jacqueline Yallop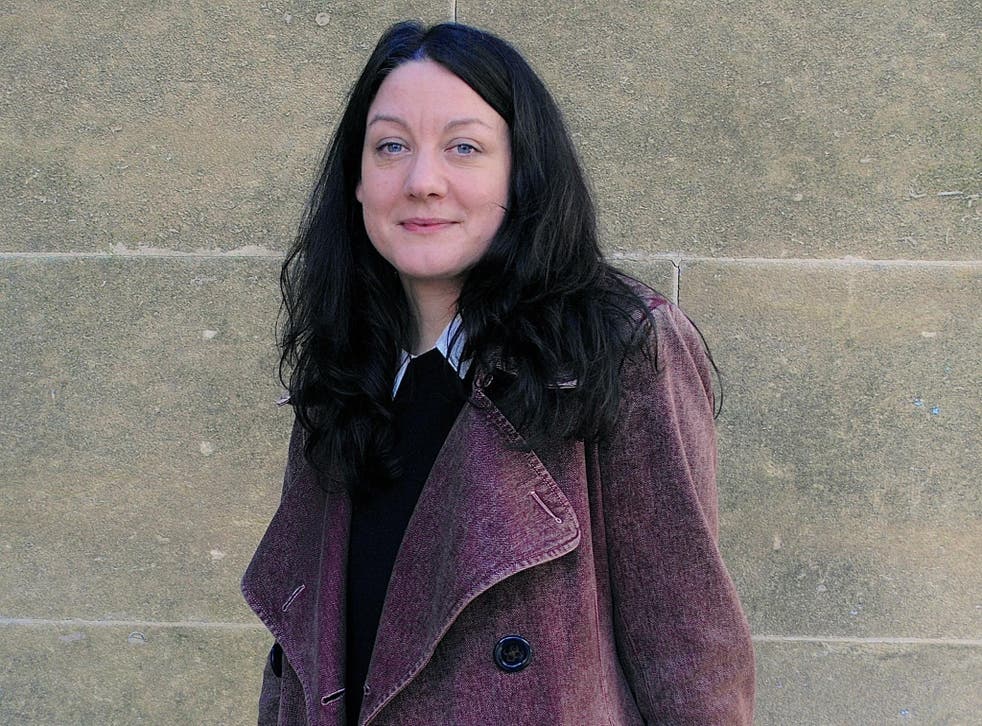 H is for Hawk by Helen MacDonald
Vintage £8.99
Helen Macdonald's memoir H is for Hawk won both the Samuel Johnson Prize for Non-Fiction and the Costa Prize for Biography last year – and it emphatically deserves the accolades. To come across writing this good – writing of such psychological acuity and descriptive flair – is like spotting a swooping bird of prey on a woodland walk; it's unexpected and thrilling, and the experience stays with you.
As a child, Macdonald was obsessed with falconry, savouring the recondite terminology and the closeness to nature it afforded. Her father encouraged her hobby; and years later, after he died, she took to training a goshawk to assuage her grief. Macdonald's detailed descriptions of her bird, "Mabel", are vigorous – "formidable talons, wicked, curved black beak, sleek, café-au-lait front steamed thickly with cocoa-coloured teardrops" – while the account of her slow recovery from depression is affectingly candid.
Along the way, Macdonald weaves in the history of falconry and a potted biography of T H White, author of The Once and Future King, who shared her passion for goshawks. White loaded his own birds with "strange projections"; they came to represent the heraldic English past he celebrated in his books as well as the "dark, discreditable" desires he had to keep hidden.
Macdonald's approach is different. For all its flights into literature and myth, this is a book wise enough to realise that the goshawk is a metaphor for nothing but itself: "I will not ever reduce my hawk to a hieroglyph, an historical figure of a misremembered villain," Macdonald writes. "I can't. Because she is not human." She never loses sight of the fact that Mabel is a creature possessed of a consciousness entirely alien to her own. When Macdonald plays with the goshawk, she's never quite certain whether the goshawk is playing with her.
*****
Between East and west by Anne Applebaum
Penguin £12.99
Mid-way through this book, Anne Applebaum quotes a Russian leader who conquered a vast swathe of Ukraine: "I have recovered what was torn away."
No, not Vladimir Putin in 2014 – that was Catherine the Great, in 1793. Applebaum's book, an account of a journey through Eastern Europe, is now 20 years old – but this new edition could not be more timely. Soon after the fall of the Soviet Union, Applebaum travelled from the Baltic to the Black Sea, and her account of the journey shows how these borderlands have long been contested territories: "A traveller can meet a man born in Poland, brought up in the Soviet Union, who now lives in Belarus – and he has never left his village."
In a new foreword, Applebaum concedes that she finds the travelogue form uncongenial and that reticence is evident in the text itself. While her descriptions of Kaliningrad and Odessa are vivid enough, it's the interleaved surveys of the region's history, sweeping and elegantly-written, that really hold the attention.
****
Marlford by Jacqueline Yallop
Atlantic £8.99
At the centre of Jacqueline Yallop's third novel is Ellie Barton, a young woman who lives with her father in a mouldering manor house in the Cheshire village of Marlford. Founded by Ellie's philanthropist grandfather, Marlford once provided accommodation for workers in the surrounding salt mines, but now, in 1969, the mines are abandoned and the houses are sinking into the soft ground. When two idealistic students arrive, they help Ellie expose a shadowy clique that manipulates her father. Yallop is a talented writer and skilfully uses the subsiding buildings as a metaphor for Ellie's upturned life. But the conspiracy that operates in Marlford is unconvincing – and the dialogue is, throughout, irritatingly fey.
**
Forensics by Val McDermid
Wellcome collection £8.99
The novelist Val McDermid has spent her career dreaming up ingenious ways to solve devious crimes: in this book she meets those who do it for real. She interviews forensic scientists and traces the origins of the practice to the 19th century. We learn how things have developed since then, to the stage where a bloodstain a millionth the size of a grain of salt can help police track down a murderer. The book also uncovers connections between forensics and fiction: McDermid shows how Edmond Locard, one of the key figures in the history of the crime investigation, was influenced by Arthur Conan Doyle and how Thomas de Quincey anticipated the techniques of forensic psychology.
****
God is an Astronaut by Alyson Foster
Bloomsbury £8.99
Alyson Foster's unusual novel God is an Astronaut updates the classic epistolary form for the Google age. The protagonist is Jess Frobisher, a Michigan botanist who is caught up in a media storm when her husband, an engineer at a space-tourism company, is implicated in the explosion of a shuttle. The narrative comprises emails sent by Jess to Arthur, a former colleague who is on a research trip in the far north.
As the scandal snowballs and the strain on her marriage grows, the tone of Jess's missives becomes intimate – we begin to suspect that the correspondents were more than just work-mates. Even if Foster leaves some loose ends untied, this is an impressive novel, full of wry humour and, perhaps, a covert ecological message.
****
Register for free to continue reading
Registration is a free and easy way to support our truly independent journalism
By registering, you will also enjoy limited access to Premium articles, exclusive newsletters, commenting, and virtual events with our leading journalists
Already have an account? sign in
Register for free to continue reading
Registration is a free and easy way to support our truly independent journalism
By registering, you will also enjoy limited access to Premium articles, exclusive newsletters, commenting, and virtual events with our leading journalists
Already have an account? sign in
Join our new commenting forum
Join thought-provoking conversations, follow other Independent readers and see their replies