Philip Larkin: Life, Art and Love by James Booth, book review: Jazz and casual racism
A biography of Philip Larkin doesn't shy away from acknowledging his contradictions – a fan of Louis Armstrong and Enoch Powell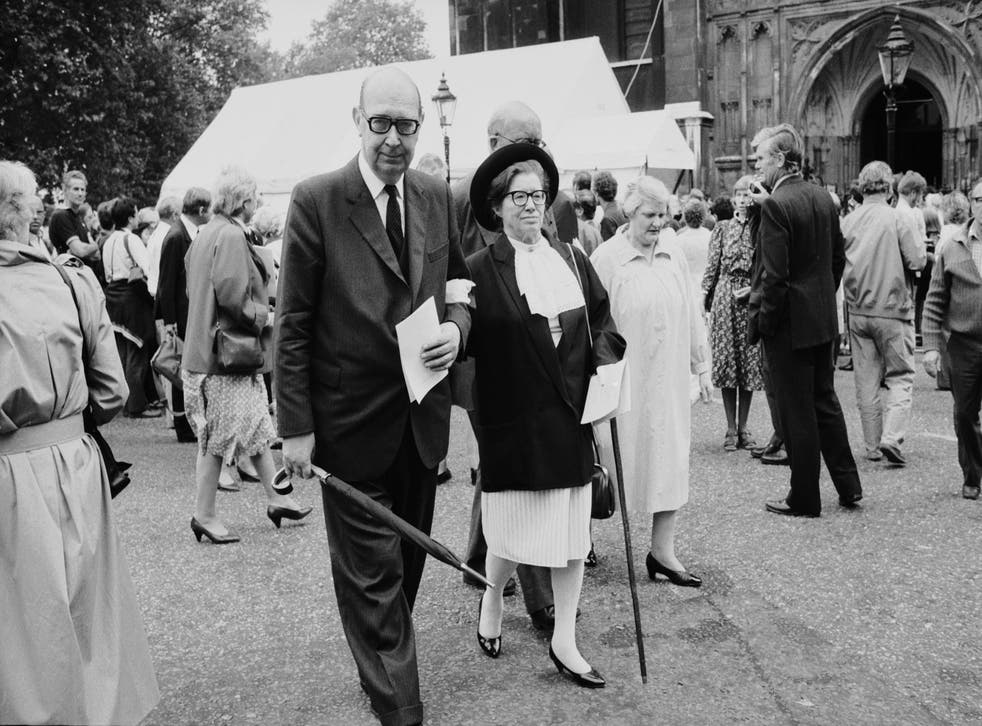 WB Yeats distinguished between the writer of the poems and the "bundle of accident and incoherence" who sits down to breakfast. The task of the biographer is made problematic by the search for a coherent personality rather than what might be more accurate – an array of behaviour and attitude marked by contradiction.
As we know from experience, people often don't add up, except in books. Modern biographies are closely allied to realist novels, with all the conventions and tidyings and thematic hierarchies that implies, plus an apparatus of evidence and justification. In his poem "Who's Who" Auden proposes that "A shilling life will give you all the facts". Perhaps, but beyond that lies terra incognita.
In the case of Philip Larkin (1922-85), who receives his third full biography in James Booth's book, there has been an unusual public hunger for certainty, created in part by Anthony Thwaite's 1992 edition of Larkin's letters and Andrew Motion's Philip Larkin: A Writer's Life (1993). Larkin's opponents skewered his racist remarks, his reactionary politics and his sentimentality towards the empire. There was talk of dropping his work from reading lists. Yet Larkin's poems remain unshakeably popular. He is one of the few post-war poets to have a substantial readership, and while some might attribute that to the comfort he offers to reactionary sentiment, it represents only a tiny fraction of his work and its least distinguished and interesting aspect.
Scholars and critics have displaced the image of Larkin as a narrowly provincial writer through their exploration of his fascination with French poetry, the breadth of his reading and the imaginative complexity of his poems. He hasn't gone away, though a statue of him at Hull Paragon station shows him perpetually about to do so.
What does Booth bring to the subject? He has been a Larkin scholar and critic for many years, editor of Larkin's (pseudonymous) Brunette Coleman stories, and a colleague of Larkin's at Hull University. His grasp of this milieu, in particular the library which Larkin did so much to create (the first new university library after the war), is very strong. He provides a detailed picture of Larkin in post, especially in his dealings with the mostly female staff, who found him kind, attentive, encouraging and fun to be with on social occasions. Larkin's taste for porn is well known, but clearly he liked women, who liked him in turn. The writer Nuala O'Faolain called him "a most attractive man, sending out both a non-threatening message and a message about being more threatening than his non-threatening image made him appear."
He seems to have been built for long-term relationships but not for marriage. His ill-suited parents ("They fuck you up") scared him off it, though he was devoted to them. His mother was an anxious mouse. His father, City Treasurer of Coventry, was romantic, widely read and drawn to Fascism. A biographer's pitfall appears when Booth tries to set the record straight about the statue of Adolf Hitler that Larkin's father had on the mantelpiece. It was not, as claimed elsewhere, a foot high; neither did it have a spring-operated salute. It was a common souvenir at the time. It was only three inches high and the arm was propped up on a catch. Booth seems to be missing the point: it may have been small; it may have been commonplace but nevertheless it was Hitler.
Larkin is responsible for his own utterances, but some of the company he kept encouraged casual racism and xenophobia. Monica Jones, his long-distance girlfriend of 30 years, was openly anti-Semitic. Kingsley Amis, a friend since Oxford was latterly given to almost parodically right-wing comments, as though unable to distinguish the self from an adopted role. Larkin played along in his correspondence with them. What the three also had in common, increasingly, was drink and its attendant depression. In a letter to Jones in 1968, written after working on the preface to his collection of jazz reviews, All What Jazz? he writes: "a glass of Glenfiddich, & by God wasn't the toast 'Mr Enoch Powell'! Then jazz records to my taste, especially Armstrong…" Larkin considered Louis Armstrong one of the greatest artists of the 20th century. He writes passionately in his praise and was asked by Faber to write a biography. One of Larkin's finest poems is about the clarinettist Sidney Bechet. Booth comments uneasily: "The smooth transition of approval from Powell to Armstrong makes a comic show of [Larkin's] own self-contradiction." Nothing smooth about it, but the weird dissonance is familiar to anyone growing up in England at that time and listening to adult conversations.
Larkin's high-windowed university flat on Pearson Park in Hull was the place he did much of his best work. When he had to move in 1974 it seems a vital connection was lost. His role in the library, his ever-expanding fame and his public servant's readiness to serve on committees, absorbed time and energy he no longer had. In his early 50s Larkin reads as a much older man. The final chapters, for all the garlands and success, make grim reading, shadowed by the "unresting death" he imagined in "Aubade".
Booth is at pains to present Larkin as a poet of unique achievement, with the big set-pieces at the core – "Church-Going", "The Whitsun Weddings", "Here", "The Building" – arguing that Larkin does not repeat himself formally or thematically, that his range is wide, while his ability to bind the vernacular to imaginative transcendence has no rivals, and that despite the widespread impression that there is a typical Larkin poem he develops in ambitious and unpredictable ways. You don't have to accept all Booth's readings to assent to this. And the breadth of Larkin's human sympathy in the poems makes the racism and meanness elsewhere seem pitiable and unworthy.
Register for free to continue reading
Registration is a free and easy way to support our truly independent journalism
By registering, you will also enjoy limited access to Premium articles, exclusive newsletters, commenting, and virtual events with our leading journalists
Already have an account? sign in
Register for free to continue reading
Registration is a free and easy way to support our truly independent journalism
By registering, you will also enjoy limited access to Premium articles, exclusive newsletters, commenting, and virtual events with our leading journalists
Already have an account? sign in
Join our new commenting forum
Join thought-provoking conversations, follow other Independent readers and see their replies