Photography book review: Pierdom, By Simon Roberts (with an introduction by Francis Hodgson)
Saturday 14 September 2013 13:53 Comments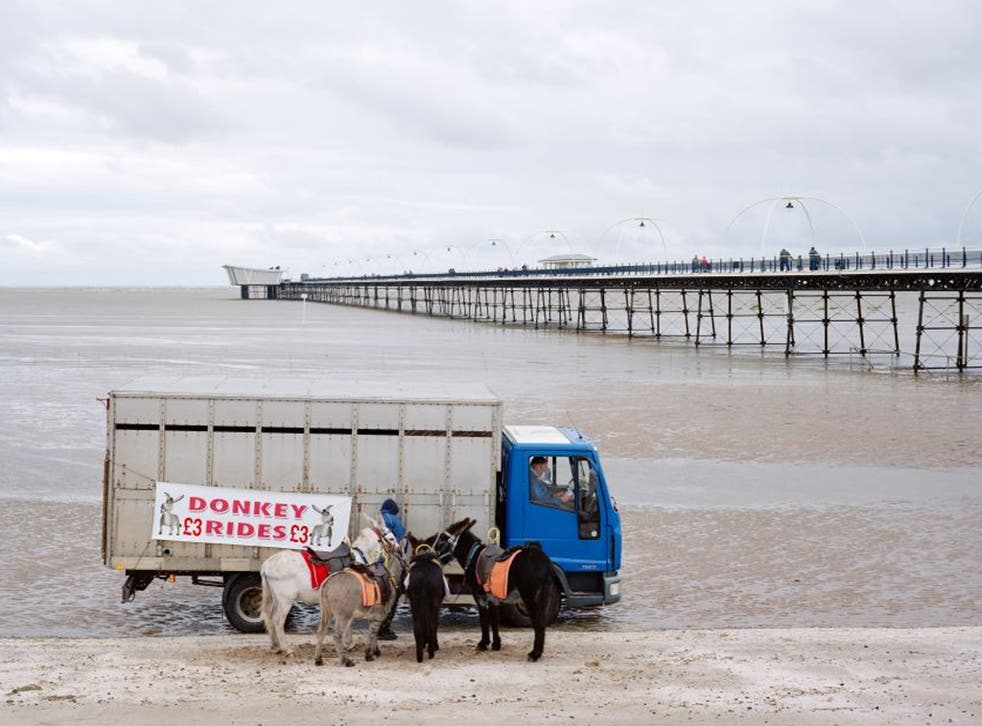 Simon Roberts has travelled the coastline of Britain to create a comprehensive and fascinating photographic record of the country's remaining pleasure piers.
The history of the pleasure pier follows the story of Britain's relationship with the seaside. Our piers bear witness to the growth of the coast as a pleasure destination for a monied elite, as well as the working class enthusiasm for the seaside brought on by the development of the railways and the introduction of bank holidays. Britain's piers trace our changing economic fortunes too, from post-war boom to economic downturn, and now a slow reawakening of our appreciation of these cultural and historic landmarks.
At the turn of the last century, almost a hundred piers existed; now only half remain and several face an uncertain future. While some are modest structures, others are elegant and exotic, thrusting out into the sea with characteristic Victorian aplomb. Roberts documents the remaining piers using his signature landscape style, echoing the aesthetic and tone of his acclaimed book We English.
Pierdom is introduced by Francis Hodgson, photography critic for the Financial Times, and the former head of photography at Sotheby's, London.
Register for free to continue reading
Registration is a free and easy way to support our truly independent journalism
By registering, you will also enjoy limited access to Premium articles, exclusive newsletters, commenting, and virtual events with our leading journalists
Already have an account? sign in
Join our new commenting forum
Join thought-provoking conversations, follow other Independent readers and see their replies