Playing to the Gallery by Grayson Perry, book review: An art guide, but for whom?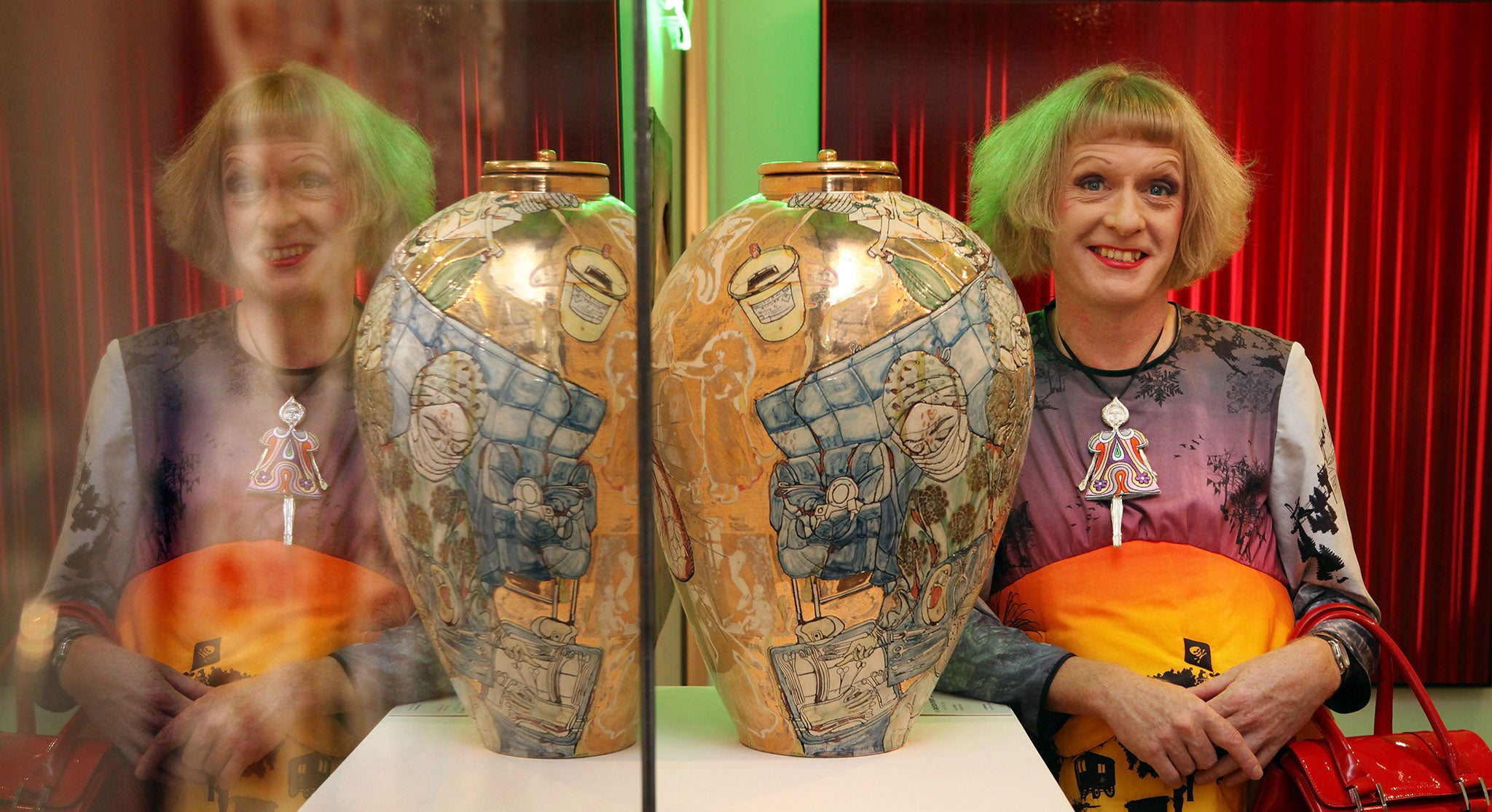 Grayson Perry is the Jamie Oliver of the art world. He's a chatty, lovable chap who makes good art – large pottery urns covered in satirical scenes of modern life – and who has a natural way of drawing us in and making us feel as if we could do it too.
This easy manner has made him the first choice for TV commissioning editors who want a frontman to talk about art in a personal, accessible way. It also made him a hit as the presenter of last year's Reith Lectures from which the text of this new book is largely drawn.
Perry's mission, he tells us at the start of this slim volume, is to demystify contemporary art and remove any inhibitions we may have about looking at it, talking about it, or even making it. He follows this with a brief history of recent art movements, an analysis of how the art market works, and some cheery advice on how we can enjoy art too. All this is illustrated with his drawings; sadly now made on Photoshop and not as beautiful as the Regency-style caricatures that made him famous.
The tone is matey and familiar, with more than a nod to the style that has made Jamie Oliver a bestseller. So we get lots of exclamation marks – "Art, it's a serious business!" – and plenty of personal anecdotes about how Grayson grew up in a working-class single-parent family but still made it: "Anybody can have a life in the arts – even me! For even I, an Essex transvestite potter, have been let in by the art world mafia."
Perry's transvestism is now part of his USP, although his alter ego Claire more often resembles a life-sized marionette than anything as challenging as a man in real women's clothes. It's hard to imagine anybody who would disagree with Perry's arguments – of course art should be open to all – which raises the question of who this book is for. As Perry himself points out at the start, Tate Modern is one of Britain's top tourist destinations with 5.3m visitors a year so clearly people aren't intimidated by art.
There is one important point he makes though: the more you study art the more likely you are to appreciate it. And this is where some disingenuousness creeps into his cheeky chappy approach – art is not like cooking; it repays deep thinking, and beneath Grayson's Essex-boy persona is a serious intellectual fighting to get out.
Clearly he knows this and it bothers him that some people don't take him seriously. This book exudes anxiety, most obviously in the story he recounts of when he won the Turner Prize in 2003 and the first question he was asked was "Are you a loveable character or a serious artist?"
So what I want to say to Perry is this: stop making TV programmes and writing books trying to justify yourself and get back into the studio and do what you do best. You are a serious artist and we love you for it – no explanations needed.
Join our commenting forum
Join thought-provoking conversations, follow other Independent readers and see their replies