Putting the Boot In, by Dan Kavanagh - book review: Julian Barnes' alter ego is on the ball
Barry Forshaw
Tuesday 30 December 2014 19:11 Comments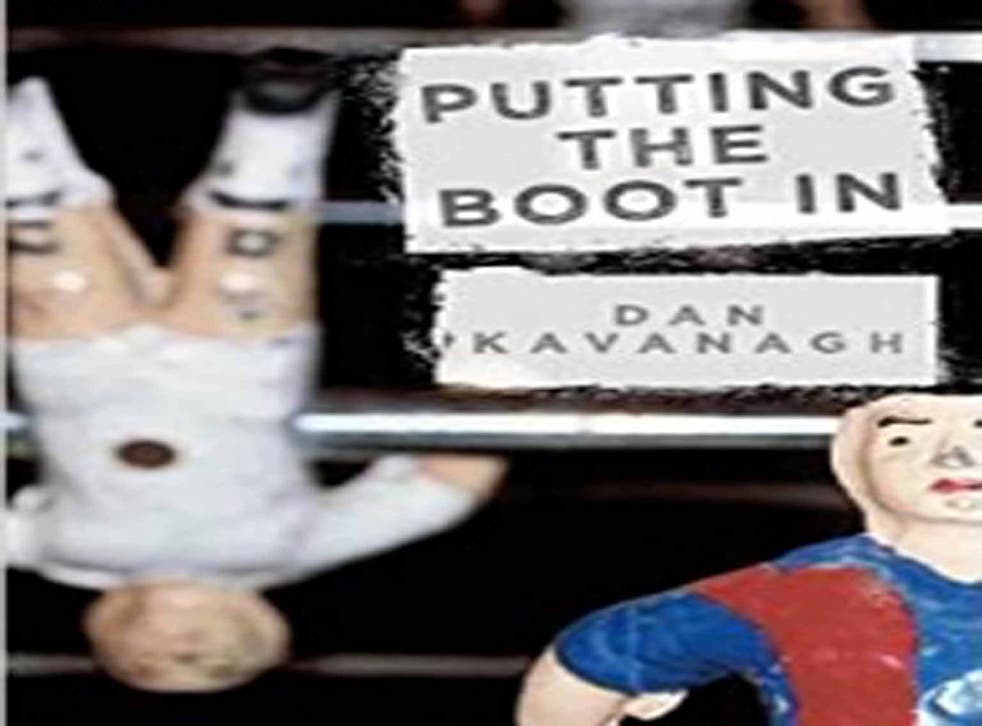 When Clark Kent wants to shuck off his reporter persona, he takes off his glasses and opens his shirt to reveal a big red "S". But what is a mild-mannered literary writer to do when he feels the urge to pen gritty crime fiction (with such titles as Putting the Boot In)? In the case of Julian Barnes (known for his subtle and nuanced "serious" novels), he invents the alter ego Dan Kavanagh, giving him access to the kind of writing in which bloody murder is done. It's a strategy employed in the past by Poet Laureate Cecil Day-Lewis (who cracked skulls as Nicholas Blake) and more recently by John Banville as Benjamin Black.
However, Barnes/Kavanagh's sardonic sleuth Duffy has been around for several decades. He first appeared in a titular novel in 1980; as well as functioning as both a parody and a celebration of the detective genre, it introduced a sexually ambivalent ex-copper in an era when bisexuality in the crime genre was hardly quotidian. Its pithy sense of British locale and zeitgeist was an instant hit with aficionados, whatever their sexuality.
Sadly, there were to be only four Duffy books, and this reissue is the third outing for the character. It presents a cold-eyed image of the "beautiful game" in which massively overpaid (and none too bright) sportsmen demonstrate distinctly thuggish tendencies – but this is football in the 1980s rather than the present, and the endemic corruption here is a reminder that in soccer plus ça change.
Duffy is hired when the star player of a Third Division club is the victim of an apparent mugging in which his Achilles tendon is damaged, and the club's manager foresees a host of impending attacks. The ingredients here? Racism, über-nationalist politics and empty celebrity, all handled with the customary Kavanagh acerbic touch; this may be the best Duffy novel. What perhaps dates the book is its central concern with Aids, but much of its interest is in its 1980s accoutrements.
One might wonder, though, why Kavanagh's publishers Orion have downplayed the crime ethos here – the design on the jacket showing table football figures conveys only one aspect of the book. Julian Barnes' name, too, is not to be found anywhere on the inner sleeve, though erstwhile friend Martin Amis provides an encomium. There is, however, a blurred photo of Dan Kavanagh with a text detailing the author's adolescence of truancy, venery and petty theft along with his time as a bouncer in a gay bar in San Francisco. Kavanagh, it seems, "now lives in North Islington!", clearly having written finis to his unlikely rip-roaring past.
Register for free to continue reading
Registration is a free and easy way to support our truly independent journalism
By registering, you will also enjoy limited access to Premium articles, exclusive newsletters, commenting, and virtual events with our leading journalists
Already have an account? sign in
Join our new commenting forum
Join thought-provoking conversations, follow other Independent readers and see their replies