Review: Benjamin Britten: A Life in the Twentieth Century, By Paul Kildia Benjamin Britten: A Life for Music, By Neil Powell
There is remarkable accord between two new biographies of this prodigious composer who was, by necessity, an outsider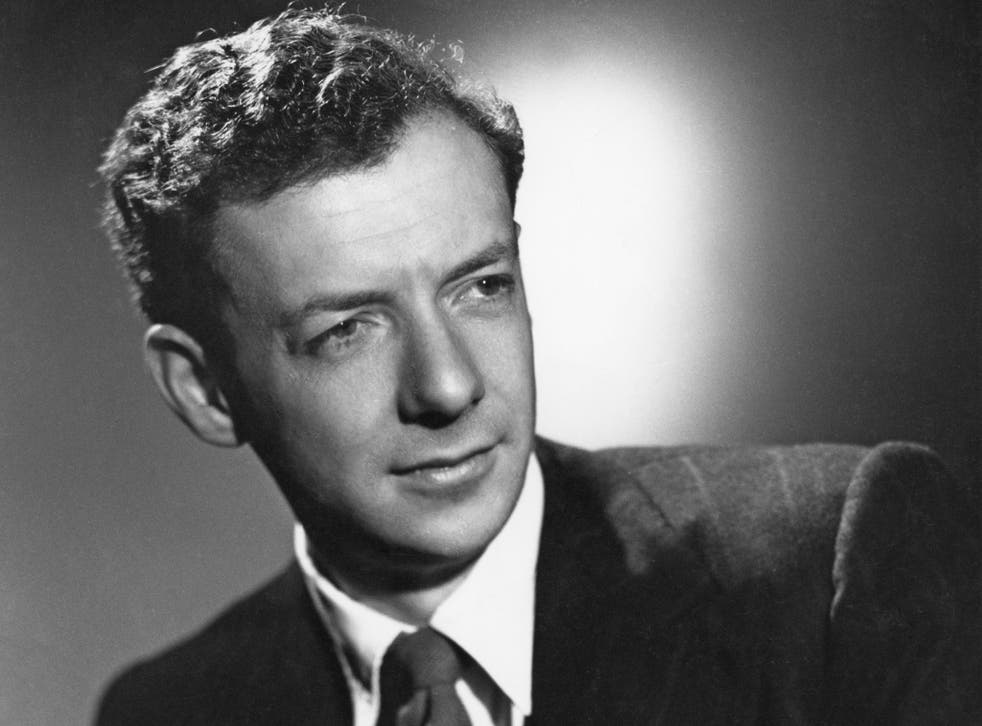 The only obvious disagreement between these two biographies of Benjamin Britten is quite how great he was. Neil Powell has him as the greatest English composer of all time, Paul Kildea the greatest British composer of the 20th century. How meaningless these judgements can be! Isn't it enough that Britten was born 100 years ago and had a profound influence on the choral and operatic music of the past century, to merit a biography or two? More interesting, which neither book tackles, is the question of why Britten's music is so seldom played on classical music stations. But first, the syphilis.
Kildea has quite a scoop at the end of his thoughtful and elegantly written book, which is that Britten's death in 1976 may have been caused by tertiary syphilis, contracted from his lifelong partner, the tenor Peter Pears. It is impossible to prove, and it would be easy to dismiss it as a grubby publicity stunt. But it does raise some tantalising what-ifs. What if he had been diagnosed, and cured with a simple round of antibiotics?
The source – Britten's cardiologist, via another cardiologist – is highly credible. If true, it would explain the composer's weakened descent to his death aged only 63. Pears's exasperation with Britten's illness in his last years – he suspected a degree of hypochondria – and the decision by the cardiologist not to inform Britten of the diagnosis because of the stigma the disease carried, give the final chapters of Kildea's book a terrible poignancy.
If Britten's death was unnecessarily early, it's all the more frustrating given how prolific he was when healthy. Aged five, Britten was taught music by his aspirational middle-class mother in the front room of their Lowestoft villa. Two years later, he was receiving piano lessons. By 14, Britten had composed an astonishing body of work, including a symphony, six string quartets and 12 piano sonatas, in between performing all the usual activities of a public schoolboy, such as tennis, which he was surprisingly good at. A photo of Britten at the piano shows his extraordinary long fingers; when fielding at deep cover, his cricket master would tell him not to catch the ball to avoid breaking them.
At Gresham's School in Norfolk, he learned how to work hard, which he would for the rest of his life. His mother would take him to London for lessons with the composer Frank Bridge which could last, despite tears and exhaustion, uninterrupted from morning until tea.
Happily, neither biographer dwells on territory better left to the musicologists, and they concentrate instead on Britten the man. Similar portraits emerge, though Powell's is a gesso sketch compared to Kildea's thorough and intelligent interpretation of this complex character. Britten was an outsider, in so far as he was openly gay when homosexuality was still illegal. His fascination with young boys, in the context of the current climate, could have been seized upon and sensationalised. The subject has been dealt with by previous biographers, notably John Bridcut, and no new evidence emerges that Britten ever acted improperly. Indeed, both writers portray him as a devoted lover who depended on Pears professionally and emotionally.
Britten's music is so rarely broadcast on the radio because it is categorised as "difficult", like so much 20th-century music. But to hear it is to hear the sound of England in that century, with all the anguish and anxiety of wars and a rapidly disintegrating society. Britten's reputation wasn't always so high as it is today: his departure for America soon after war broke out in 1939 earned him scorn from the tennis-playing establishment to which he belonged. Yet he became disillusioned with the American dream, and would ensconce himself on his beloved Suffolk coast, founding the Aldeburgh music festival and the concert hall at Snape Maltings.
Kildea chronicles his sometimes fraught relations with opera companies and performers, though he met his match in E M Forster, who wrote the libretto to Billy Budd. On one occasion in Cambridge, the grand novelist bawled Britten out "like some low-class servant who deserved to be whipped. Then he stalked off into the night." Forster later described Britten in his diary as "rather a spoilt boy, and certainly a busy one".
Both books feature some wonderful pictures – one of Britten, Forster and Eric Crozier illustrates the cosy collaborative creative process around pianos in Suffolk drawing rooms. But the texts rather differ. Powell's is a loving tribute to a hero, but it is written with the drooling adoration of a puppy, and is about as incisive. The facts are there, but lack fresh interpretation. Kildea's is a delightful and compelling read, even if you have no interest in Britten's music. And for those who do, it makes you want to drive straight to Aldeburgh and hear it.v
Register for free to continue reading
Registration is a free and easy way to support our truly independent journalism
By registering, you will also enjoy limited access to Premium articles, exclusive newsletters, commenting, and virtual events with our leading journalists
Already have an account? sign in
Register for free to continue reading
Registration is a free and easy way to support our truly independent journalism
By registering, you will also enjoy limited access to Premium articles, exclusive newsletters, commenting, and virtual events with our leading journalists
Already have an account? sign in
Join our new commenting forum
Join thought-provoking conversations, follow other Independent readers and see their replies