Review: Red or Dead, By David Peace
A love letter to a great manager, an elegy to the beautiful game
Doug Johnstone
Saturday 17 August 2013 17:53 Comments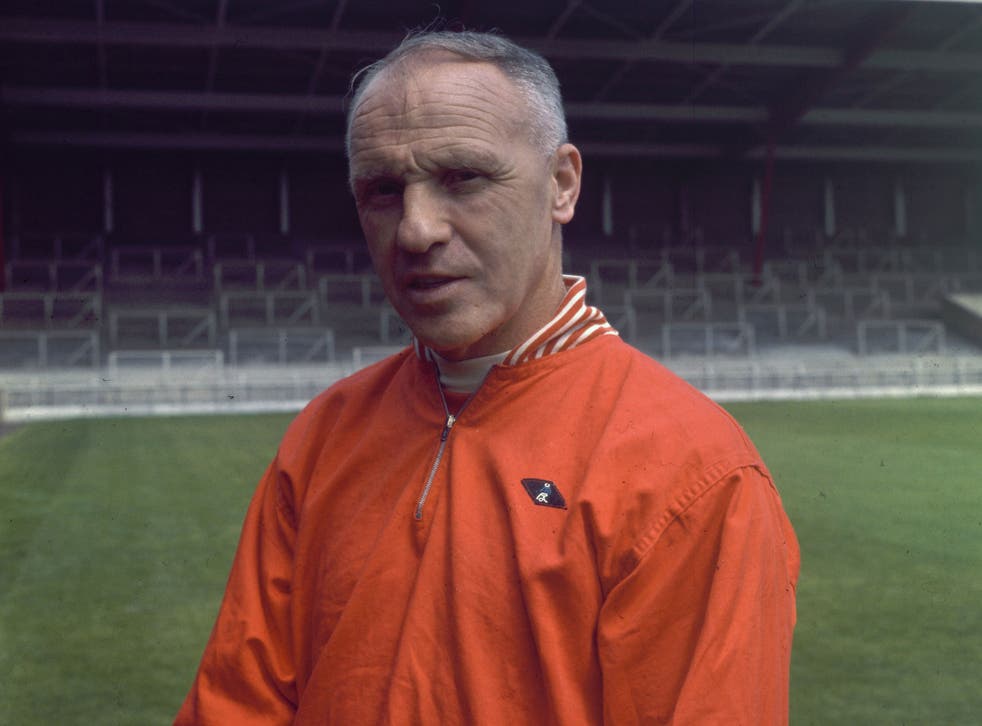 Every time I finish a David Peace novel I feel like I've gone a few rounds in the ring with a title contender. I can't think of another British novelist who writes with as much conviction, dedication and sheer bloody-mindedness as Peace, whether it's the Red Riding Quartet based on the Yorkshire Ripper, his miners' strike novel GB84, his Japan-set fiction, or his best known work, The Damned United, detailing Brian Clough's time at Leeds United.
Red or Dead is another football book, this time dealing with the legendary Bill Shankly's spell as manager of Liverpool Football Club, but in its ambition, scope and narrative drive it makes The Damned United, and by extension all other football novels, read like Roy of the Rovers. All of Peace's writing is uncompromising, but Red or Dead takes that to near pathological levels.
The result is an extraordinary piece of writing. Red or Dead is 715 closely packed pages of driving, simplistic, repetitive prose, detailing pretty much every single thing Bill Shankly did from the moment he became manager of Liverpool until his death.
The style verges on autistic, with factual details of every game Liverpool played in the years between 1959 and Shankly's surprise resignation in 1974. In those 15 years Shankly transformed the club from struggling Second Division underachievers to a tight-knit unit that could lay claim to being the best team in England. Three league titles, two FA Cups and a Uefa Cup were won.
The first hundred pages of Red or Dead are difficult to get into. The prose is initially off-putting but gradually the reader gets in sync with what Peace is trying to do, and the staccato rhythm and cadence of the short, spiky sentences begin to reveal a bigger picture, a deeper truth.
In a way this novel reminded me of a pointillist painting – individually the sentences, paragraphs and chapters don't seem to carry much weight, but as the book progresses a passionate and intimate portrait of an obsessive character emerges. And even more than that, Red or Dead amounts to a love letter and an elegy to a kind of football, a type of character, and a way of life that no longer exist.
Shankly was a Scots-born socialist who based his entire life on unremitting, honest graft. He came from a small mining village so he knew all about hard work, and about camaraderie, and he always drilled home to his players how lucky they were to be playing football for a living, shaping them all – Emlyn Hughes, Kevin Keegan, Ray Clemence et al – for the rest of their lives into the bargain.
So, the reason for Peace's focus on the minutiae of everyday football life becomes clear – Shankly's philosophy of life (and therefore football) was exactly that, to concentrate on the small things, the mundane training, the workmanlike dross of life, and from that morass, great things can emerge.
As well as some genuinely funny moments, there is a deep seam of melancholy running through Red or Dead, something that becomes most evident after Shankly retires and struggles to adapt to a quieter life.
Bill Shankly lived for football above all else, because he truly understood what it meant to the ordinary man in the street. With his passing from the game something was lost forever. Red or Dead is a depiction of that loss, and a profound one at that.
Register for free to continue reading
Registration is a free and easy way to support our truly independent journalism
By registering, you will also enjoy limited access to Premium articles, exclusive newsletters, commenting, and virtual events with our leading journalists
Already have an account? sign in
Join our new commenting forum
Join thought-provoking conversations, follow other Independent readers and see their replies