Review: The Quarry, by Iain Banks - A funny, stupid, pointless, infuriating, glorious, humane, smart farewell
In his final novel, Iain Banks – who died last Sunday aged 59 – writes with the brilliance, honesty and vitality that were his great gifts
Doug Johnstone
Saturday 15 June 2013 19:37 Comments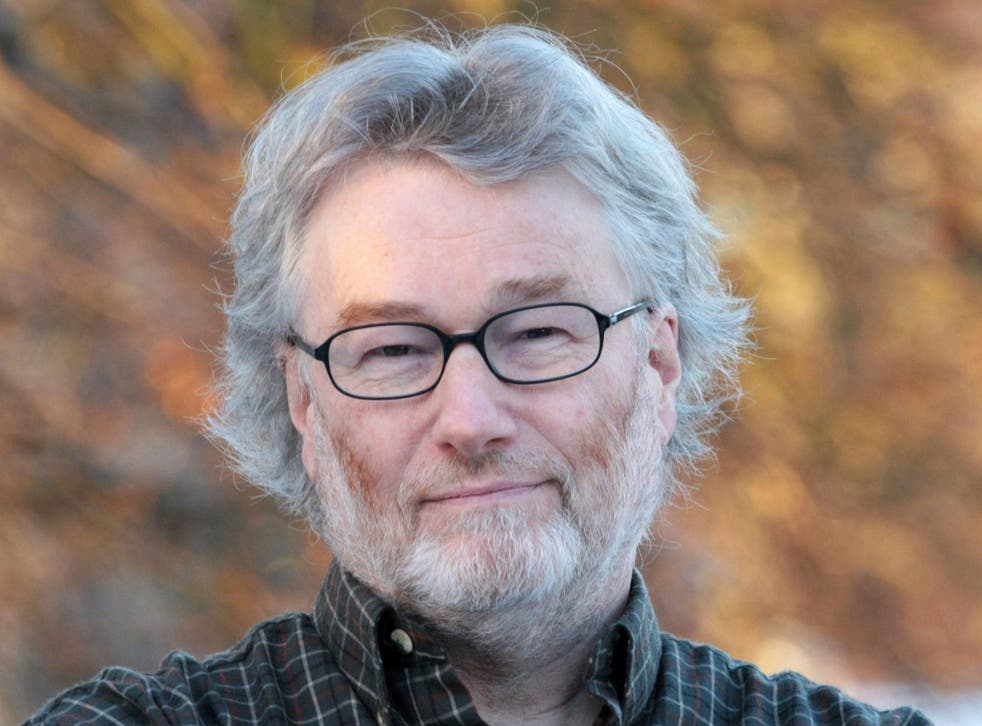 Let's face it, reviewing this book objectively was always going to be impossible, but sometimes in reviewing, just occasionally, objectivity can go to hell.
There was already a great deal of poignancy hanging around The Quarry when Iain Banks announced two months ago that he had terminal cancer and that it would be his last book. It was rushed into print but sadly the author's death last weekend meant that although he saw finished copies, he wasn't around to see it hit the shops.
That poignancy increases tenfold once you open the cover of The Quarry and realise that it's about someone dying from cancer. In an interview Banks stated recently that he was well into writing the book before he got his prognosis, but his own situation has clearly had a profound effect on the content and mood of the novel, which is a quietly incendiary piece of writing, at times heartbreaking, at other times really wonderfully funny.
The set-up is a familiar one to Banks's many fans, and the tone is reminiscent of his big set-piece family novels such as The Crow Road and The Steep Approach to Garbadale.
The Quarry is set over a drunken, drug-addled weekend in a dilapidated old country house owned by Guy, a man in his early forties in the last stages of terminal cancer. The story is narrated by Kit, his 18-year-old son. Kit is on the spectrum of Asberger syndrome, and while that's a pretty familiar technique in modern literature Banks handles it brilliantly and injects something fresh into it – Kit's outlook on the world is not seen as a handicap necessarily, and is often an advantage, giving him a clearer view of the world than the jaded, confused and disappointed friends of Guy's who turn up for a weekend of reminiscing and airing of long-held grievances.
There are half a dozen former Film and Media Studies college mates of Guy's in attendance, all of them hitting 40, older but not necessarily wiser. Holly is a struggling movie critic, Paul is a corporate lawyer with an eye on a Tory candidacy, while Alison and Rob are a jargon-spouting couple who work for a search engine company. Completing the ensemble are Pris, a care worker, and Haze, a stoner with financial worries.
Banks has always been brilliant at ensemble writing, especially dialogue, and the vast majority of The Quarry is just that – drunken banter, acerbic asides, moments of touching honesty, political rants, and tirades of just about every other flavour.
There are three plot engines thrown into the mix but these are really red herrings, a familiar Banksian trope. Firstly, Kit is keen to find out the identity of his mother before Guy dies, as he has been raised by Guy in isolation his whole life. Secondly, there is the search for an apparently incriminating videotape that the gang made back in their youth. And thirdly, of course, there is the matter of Guy's imminent death, which hangs heavy over every action and conversation the group has.
The quarry of the title only comes into play latterly, a large gaping hole in the ground just past the garden wall of the house Guy lives in. Willoughtree House is to be knocked down when Guy dies and the rock beneath it dug out as part of the ever-expanding quarry, a metaphor for life and death that Banks plays with a delicate hand.
The true genius in The Quarry is twofold. Kit's deadpan narration is used not only to expose the petty squabblings of Guy and his entourage, but also to give a kind of clear-eyed pragmatism to life in the face of adversity. In contrast Guy is a gloriously awful creation, treating Kit like shit at every opportunity, ranting and raving about the state of the world, humanity, and his own shitty luck at dying too young.
Because ultimately, that's what The Quarry is all about.
It's a kind of raging against the dying of the light, but one mixed with an acute awareness of the nature of human frailties. Despite obvious outrage at every kind of social and personal injustice, and a deep sense of disappointment and failure that this generation hasn't done better, this is still, somehow, a profoundly humane, funny and smart novel, much like the author himself.
That, in the end, is Iain Banks's gift to us over nearly 30 books, a brilliant, piercing depiction of just how funny, stupid, pointless, infuriating, glorious, mind-bending and inane life can be. And that's why he's been a constant inspiration to me as a novelist and a human being.
"I hate the thought of the world and all the people in it just going merrily on without me after I'm gone," Guy says at one point. "How fucking dare they?"
Indeed, how fucking dare we?
Register for free to continue reading
Registration is a free and easy way to support our truly independent journalism
By registering, you will also enjoy limited access to Premium articles, exclusive newsletters, commenting, and virtual events with our leading journalists
Already have an account? sign in
Join our new commenting forum
Join thought-provoking conversations, follow other Independent readers and see their replies