Revolutions without Borders - the Call to Liberty in the Atlantic World, by Janet Polasky: Age of enlightenment recalled in a thrilling history lesson
It was not muskets, claims this thrilling work of history, but pamphlets that ignited the revolutions that swept through America and Europe at the end of the 18th century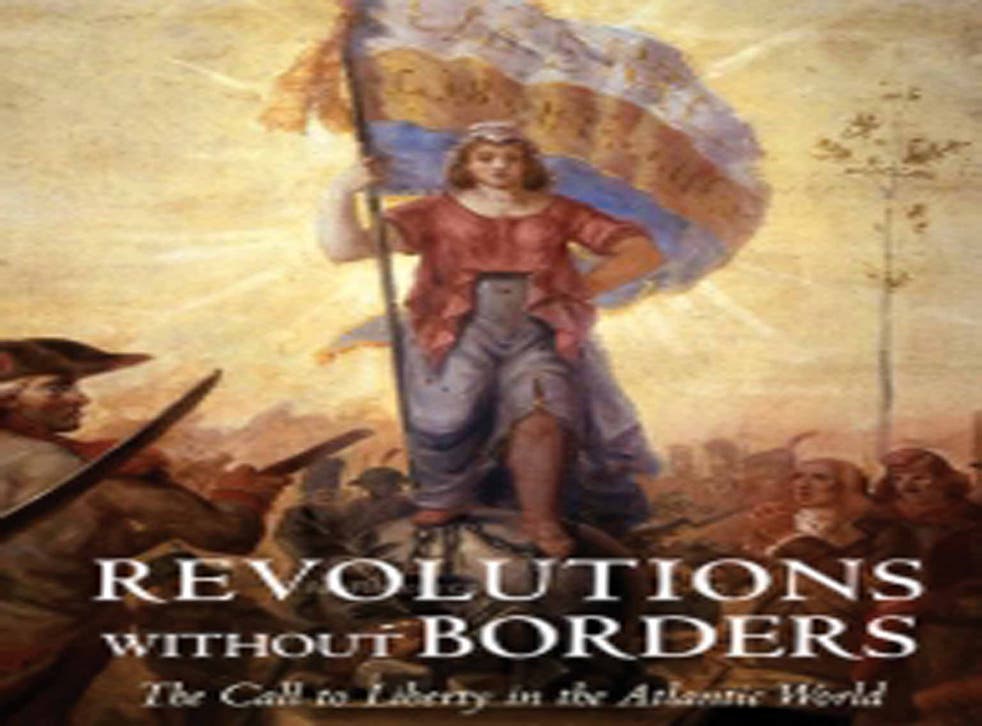 Two Centuries before the Arab Spring and without social media or even an international postal system, revolutionaries shared ideals of liberty and equality across continents.
Janet Polasky charts the movement of revolutionary ideas between 1776, with the American declaration of independence, and the 1804 Haitian revolution. It was not muskets, she says in this thrilling work of history, but pamphlets that ignited the revolutions that swept through America and Europe at the end of the 18th century.
She traces the course of incendiary works written in Philadelphia coffeehouses, hawked on the streets of Geneva and reprinted by Amsterdam booksellers. They inspired revolutionary movements in France, Austria and Belgium with a message that then travelled back to the slave plantations of the Caribbean on America's coastal border.
Central to the commerce in ideas was the fact that travel was now no longer the preserve of the privileged but was within the reach of those of middling means. European merchants went to America after the War of Independence looking for the opportunities that a new political regime gave, while sons of American settlers travelled east in search of a European education.
One fascinating group of travellers Professor Polasky has studied are the black "citizens of the world" who fled slavery in America for liberty in Europe. Those such as Olaudah Equiano wrote memoirs that showed the slavers, not the African victims, as monsters.
How much did they all really have in common? The Dutch pastor's wife writing a novel in a thatched cottage and the African-Caribbean man at the head of a hastily mustered militia in Saint-Domingue had very different concepts of liberty and, as Polasky says, never met at congresses and rarely signed the same petition.
The end came when the rhetoric of liberty was marshalled as an instrument of the state. French revolutionary governments dispatched a steady stream of ambassadors, commissioners and representatives to serve as an international outreach.
This restrained but moving account ends with the last emissaries of the New Order: 20,000 troops mobilised by Napoleon to quell the rising of slaves in the Caribbean. They were finally brought to a standstill by armed resistance and disease, and Haiti was declared independent. The Haitians had no help from the Americans, whose love of liberty did not extend to slaves, and the era of revolutions was over.
Join our new commenting forum
Join thought-provoking conversations, follow other Independent readers and see their replies