River of Ink by Paul MM Cooper, book review: Promising debut squeezes the juice from Sanskrit classic
Cooper endows his work with persuasive historical accuracy and detail, but the "juice" of his own work is the intensely poetic quality of his prose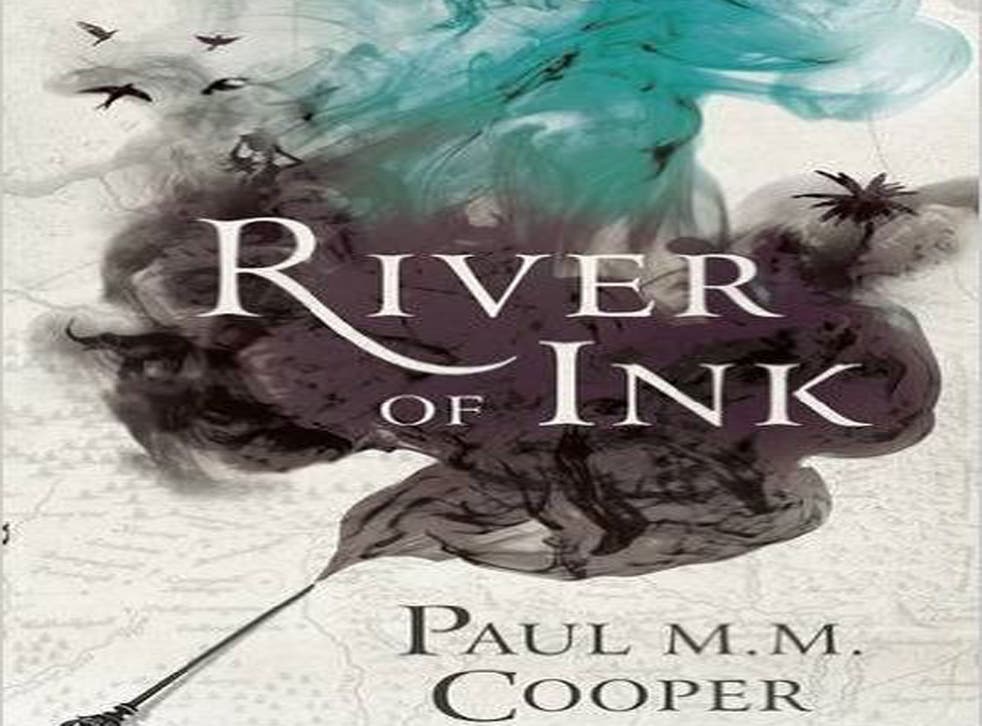 As I read this book in the languid heat of southern Egypt, it took me into the yet more exotic milieu of Sri Lanka after its capture in 1215 by King Magha. Asanka, a poet from a humble background, starts by maintaining the dictum "poetry makes nothing happen", a sentiment also voiced by WH Auden. The reader is thus assured that something will indeed come of Asanka's versifying and shares his quest for what he calls the "juice" of a poem, its inner essence.
Asanka's immediate problem is to avoid being murdered by Magha. Fortunately, the tyrant turns out to love poetry, and Asanka is allowed to live so that he can translate the Shishupala Vadha, a Sanskrit epic. It tells of Krishna and other great figures of the Mahabharata, and its narrative interweaves with Asanka's own story, especially his love for a beautiful servant girl. In the Vadha, Krishna must overcome Ravana, a universal scourge who has been reborn as a man named Shishupal, with whom an identification can be made with the present conqueror, King Magha.
Culture news in pictures

Show all 33
Around Asanka as he translates are the destructive forces unleashed by Magha's invasion, including the burning of Buddhist books by the Hindu and Tamil forces who crush the indigenous Sri Lankans. Most readers will know something of the Tamil struggles for independence, but little of the long history of strife behind them.
Gradually, poetry becomes a vehicle for resistance to tyranny, and in a darkly comic episode Asanka finds that Magha is especially sensitive to mockery of his thick eyebrows – chance references to which cause outbreaks of something like the ridicule aroused in wartime Britain by Hitler's moustache. Asanka finds himself the accidental hero of an uprising and the plot thereafter twists and turns as he escapes from numerous dangers.
Cooper, who has lived and studied in Sri Lanka, endows his work with persuasive historical accuracy and detail, but the "juice" of his own work is the intensely poetic quality of his prose. At times the reader might agree with Asanka, who says at one point that "rich similes were starting to affect my sanity": he cannot walk into a room without smelling the scents of the furniture polish; cannot go for a walk without brilliantly coloured birds flashing around him; and the kurinji flower ever blooms, with uncomfortable resonances of the sukebind in Cold Comfort Farm. Easy to mock, but there is enough astonishing quality in this first novel for us to hope that Cooper will soon produce another.
Bloomsbury, £14.99. Order for £12.99 (free p&p) from the Independent Bookshop: 08430 600 030
Register for free to continue reading
Registration is a free and easy way to support our truly independent journalism
By registering, you will also enjoy limited access to Premium articles, exclusive newsletters, commenting, and virtual events with our leading journalists
Already have an account? sign in
Register for free to continue reading
Registration is a free and easy way to support our truly independent journalism
By registering, you will also enjoy limited access to Premium articles, exclusive newsletters, commenting, and virtual events with our leading journalists
Already have an account? sign in
Join our new commenting forum
Join thought-provoking conversations, follow other Independent readers and see their replies