Satantango, By László Krasznahorkai, trans. George Szirtes
Hungarian oddballs and obsessives do battle against time in this novel by a European master.
James Hopkin
Thursday 24 May 2012 16:52 Comments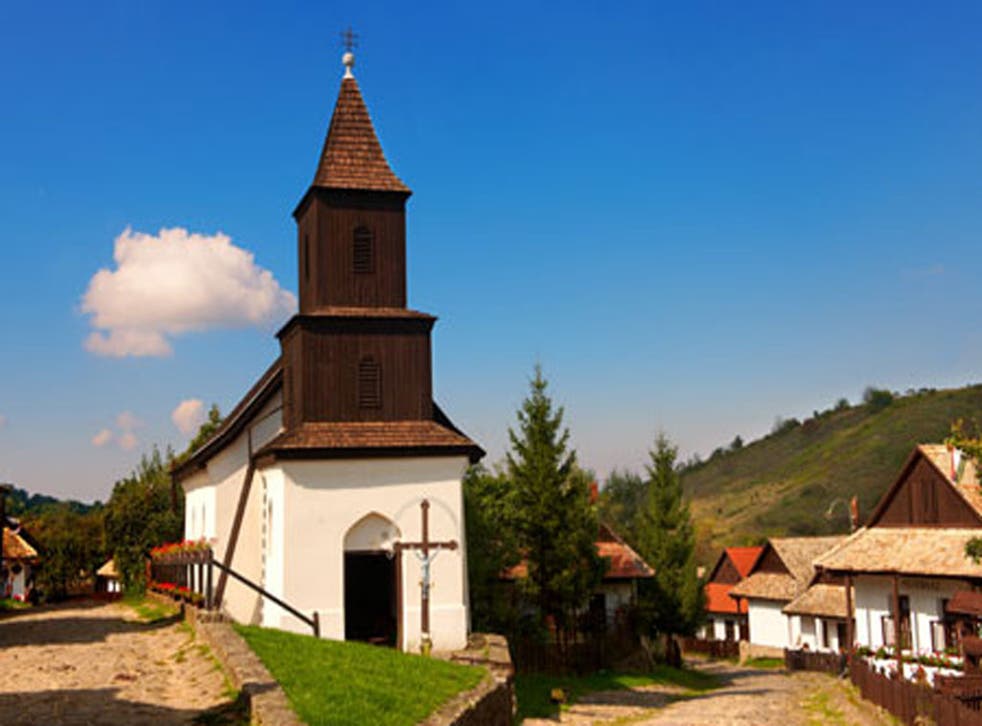 EM Cioran, the brilliantly tenebrous Romanian thinker, wrote that melancholy is "that same fall into a languid mud, that same circling of the damned without a hell''. Replace that "circling of the damned" with a Hungarian csárdás, danced out in a rain-soaked village on the edge of extinction, then you will have the setting for Satantango, the first novel (1985) by one of the living greats of European literature, László Krasznahorkai.
In Satantango, "the mill's death-sentence had brought the whole estate to a condition of near collapse". Krasznahorkai is a poet of dilapidation, of everything that exists on the point of not-existence. He draws a community of oddballs and obsessives trying desperately to combat the passage of time as everything around them sinks into the mud of an endless rain.
Some choose vigilance to counteract the threat of vanishing: the local doctor, the author's surrogate, records everything he sees. Does surveillance mean survival? Others drink, dance, lust after the buxom Mrs Schmidt. Meanwhile, village-idiot Little Esti lives by "a terrifying network of shapes, colours, lines", until she is humiliated beyond redemption and, in one of the most powerful scenes, seeks revenge by torturing the family cat.
Each character has their own errant or absurd cosmology, which they repeat. And here another Romanian thinker springs to mind, Mircea Eliade, with his Myth of the Eternal Return. It's as if these acts repeated can somehow resist linear time and replace it with a cyclical, more magical, and ultimately more resistant mode of living.
Enter Irimias and his side-kick, Petrina. Like the fisher-king arriving to replenish the barren lands, Irimias, according to Petrina, is "an angel of hope to hopeless people". Is Irimias the saviour of the community or a gift-of-the-gab conman, robbing people of their hopes as well as their cash?
George Szirtes's fine translation finds a telling balance between Krasznahorkai's biblical luminosity and his satanic intensity. His inexhaustible yet claustrophobic prose, with its long, tight, weaving sentences, each like a tantalising tightrope between banality and apocalypse, places the author in a European tradition of Beckett, Bernhard, and Kafka.
Satantango is not just a dance, but a battle; a battle between constant vigilance – keeping an eye on each other, human kinness – and the urge to vice, to be stricken in time, to allow oneself to be ruled badly (see the contemporary situation in Hungary), to vanish. We relish a gleeful pessimism – just like Cioran's – that can be so uplifting that it's surely no longer pessimism, but the magic of a melancholy resistance, and mercifully without all that mud.
Register for free to continue reading
Registration is a free and easy way to support our truly independent journalism
By registering, you will also enjoy limited access to Premium articles, exclusive newsletters, commenting, and virtual events with our leading journalists
Already have an account? sign in
Join our new commenting forum
Join thought-provoking conversations, follow other Independent readers and see their replies