Second Life by SJ Watson, book review: Secrets, lies and the murderous truth
Once again, SJ Watson spins an intricate web for a heroine haunted by the past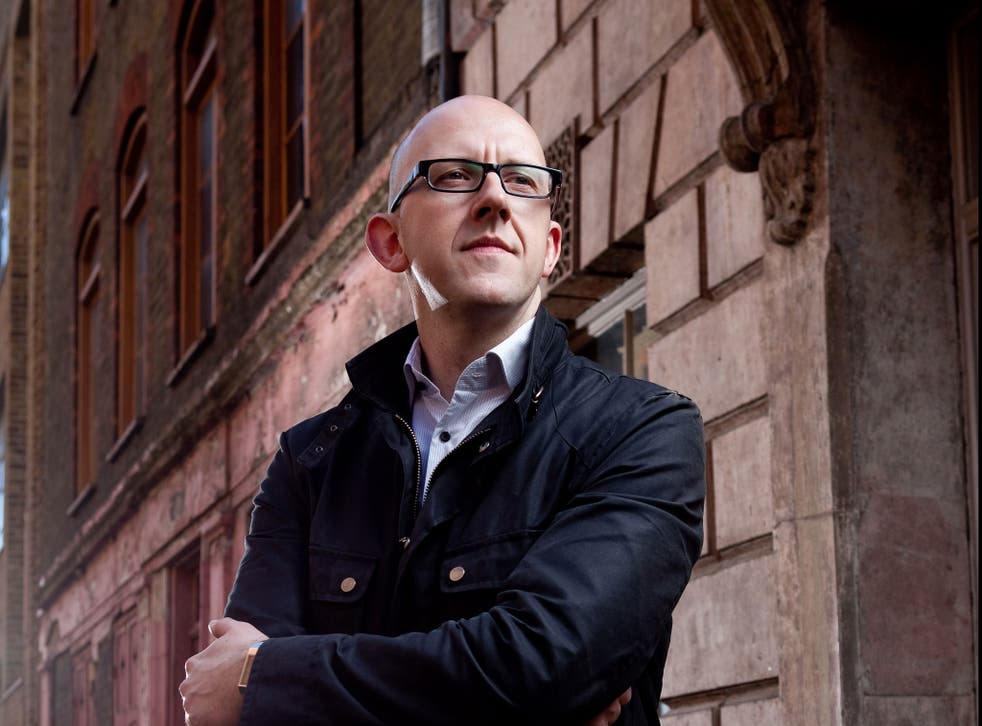 SJ Watson's debut novel was the international bestseller Before I Go To Sleep. A prime example of what fellow crime writer Julia Crouch termed "domestic noir", it told the story of a woman with amnesia, who wakes every day to a life she can't remember, with a man she doesn't recognise.
The book sold more than 40 million copies, won several awards and was made into a Hollywood film starring Nicole Kidman and Colin Firth and Mark Strong.
The question Watson and his publisher must have asked themselves was, how on earth do you follow that? The answer, it seems, is with a variation on a similar theme. The narrator of Watson's second novel isn't a woman with amnesia, but she is a woman uncertain of her own instincts and surrounded by people who may or may not be who they appear.
While Before I Go To Sleep relied on a neat gimmick – the narrator is unreliable because she has no long-term memory – here she's a woman haunted by her past, constantly questioning how well she really knows herself. Julia is a respectable married woman. She's also a recovering alcoholic with a troubled family history. In a previous life, she was a fine art photographer in Berlin, with a dangerously handsome boyfriend called Marcus. Now she takes family portraits for a living and is married to a surgeon named Hugh.
Fast approaching his 50th birthday, Hugh is solid and dependable, the kind of man people turn to in a crisis. Together, he and Julia are raising 13-year-old Connor – the only child of Julia's younger sister Kate, who lives in Paris and has a history of instability. Incapable of caring for her own son, she phones Julia late at night, drunk and angry, accusing her of having stolen him. We're only a few pages in and already there's a powerful sense of unease – compounded by the fact that, for a recovering alcoholic like Julia, disaster is only a drink away.
Then Kate is found dead in a Parisian alleyway, and Julia's life is turned upside down. Riddled with guilt and frustrated at the lack of progress in tracking down her sister's killer, she turns detective, visiting Kate's flatmate Anna in Paris and discovering things about her sister she never suspected. Soon Julia is logging on to a dating website and arranging to meet a seductive stranger who may know more about her sister's death than he's letting on. As Julia delves deeper into her sister's secret life, her own past catches up with her.
This is a book about second chances and double lives, recovery and addiction, responsibility and abandonment. As the title suggests, it's also a book about online identities and the games people play. Few of us are ever truly ourselves online. How can we expect others to be? And what happens when our virtual worlds collide in real life, where actions have consequences and you can't simply escape by logging off?
Julia is a compelling heroine – flawed but sympathetic, torn apart by grief, terrified of her own failings, yet willing to take risks and resourceful in a way people with her backstory often are. You don't struggle with addiction or survive a damaged childhood without developing some coping mechanisms along the way.
It may lack the ingenious conceit that made Before I Go To Sleep such a sensational debut, but this is still a gripping read – deftly plotted, with convincing characters and an unsettling premise that builds to a truly disturbing conclusion. Second Life is ample proof that Watson is no mere one-hit wonder.
Register for free to continue reading
Registration is a free and easy way to support our truly independent journalism
By registering, you will also enjoy limited access to Premium articles, exclusive newsletters, commenting, and virtual events with our leading journalists
Already have an account? sign in
Register for free to continue reading
Registration is a free and easy way to support our truly independent journalism
By registering, you will also enjoy limited access to Premium articles, exclusive newsletters, commenting, and virtual events with our leading journalists
Already have an account? sign in
Join our new commenting forum
Join thought-provoking conversations, follow other Independent readers and see their replies