Small Great Things by Jodi Picoult, book review: The narrative rips along at a great pace
Her new novel, about an African American maternity nurse who gets discriminated against when a newborn baby's white parents take their child out of her care, addresses race, prejudice and justice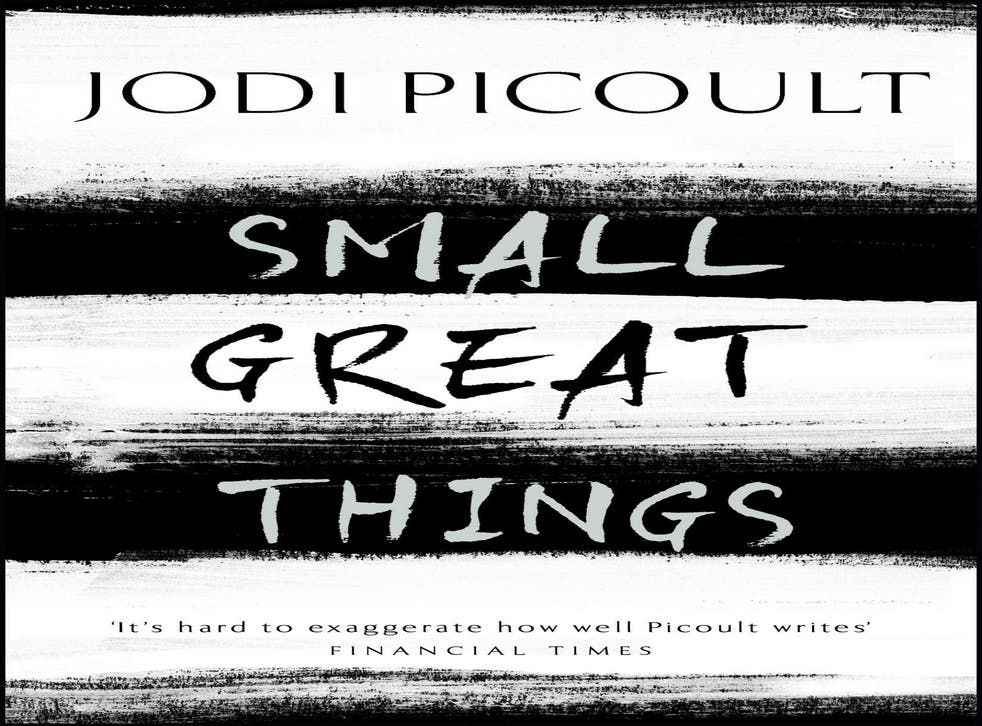 Internationally bestselling author Jodi Picoult has never shied away from dealing with uncomfortable subjects in her work, but her new novel Small Great Things is said to push boundaries like never before, examining the "fraught" landscape of race relations in contemporary America.
African American Ruth Jefferson is an exemplary labour and delivery nurse, so when a newborn baby's white supremacist parents demand their child be removed from her care, and her supervisor at the New Haven hospital where she's worked for 20 years complies without a fight, attaching a damning post-it note to the baby's file – "No African American personnel to care for this patient" – she's justifiably outraged. Alone in the nursery when the baby goes into cardiac arrest, Ruth is torn between risking her job by ignoring a direct order from her supervisor, or risking her conscience by not upholding the oath she took when she became a nurse. The worst happens – the baby dies – and Ruth finds herself on trial for murder.
Picoult, without question, is a gifted storyteller. The narrative rips along at a great pace, she writes dialogue like a pro, and her suspenseful control of the courtroom scenes is masterfully done. So too she appears genuinely best-intentioned when it comes to drawing attention to insidious white privilege and "spreading the conversation" about racism. It's a definite A for effort, but when it comes to execution, her grade is much lower. Ultimately Small Great Things fails to capture the complexities of the political and social landscape it claims to portray.
Picoult avails herself three narrators: Ruth; Kennedy McQuarrie, the lawyer who defends her, comfortably middle-class, white, married to a doctor, the loving but harassed working mother to an adorable little girl; and Turk Bauer, the dead baby's father who's covered in Confederate flag and swastika tattoos, and beats people up for fun. Inhabiting these very different mindsets isn't something Picoult does lightly – she undertook vast amounts of research, speaking with both African American women and reformed skinheads in order to better understand their lived experiences. Unfortunately though (and perhaps unsurprisingly), it's Kennedy voice that rings loudest and clearest, and thus the arc of Picoult's narrative ends up replicating the very thing she's trying to condemn.
The novel begins as Ruth's story but is slowly but surely hijacked by Kennedy's – a woman who initially claims "not to see colour" – as she undertakes a formative re-education that replaces "equality" with "equity". It's not that Kennedy's experience isn't valid and important in its own right – given the legions of fans Picoult has garnered over the years, here's hoping some of them will undergo a similar Damascene moment reading the book – but perhaps she'd have done better to stick to Kennedy's consciousness alone. Picoult's depictions of people of colour showcase many pitfalls of cultural appropriation, from stereotyping – the hardworking single mother (Ruth), the angry black woman (her sister), the dedicated but put-upon maid (their mother) – to didacticism. Also problematic is the dénouement, which I won't spoil, but I will say inexplicably undermines pretty much all that's come before.
Small Great Things by Jodie Picoult, £14.99, is published by Hodder & Stoughton
Register for free to continue reading
Registration is a free and easy way to support our truly independent journalism
By registering, you will also enjoy limited access to Premium articles, exclusive newsletters, commenting, and virtual events with our leading journalists
Already have an account? sign in
Register for free to continue reading
Registration is a free and easy way to support our truly independent journalism
By registering, you will also enjoy limited access to Premium articles, exclusive newsletters, commenting, and virtual events with our leading journalists
Already have an account? sign in
Join our new commenting forum
Join thought-provoking conversations, follow other Independent readers and see their replies