Smoke Gets in Your Eyes by Caitlin Doughty - book review: Morbid curiosity
She argues that only by facing our mortality can we live our lives to the fullest
Doug Johnstone
Friday 03 April 2015 17:32 Comments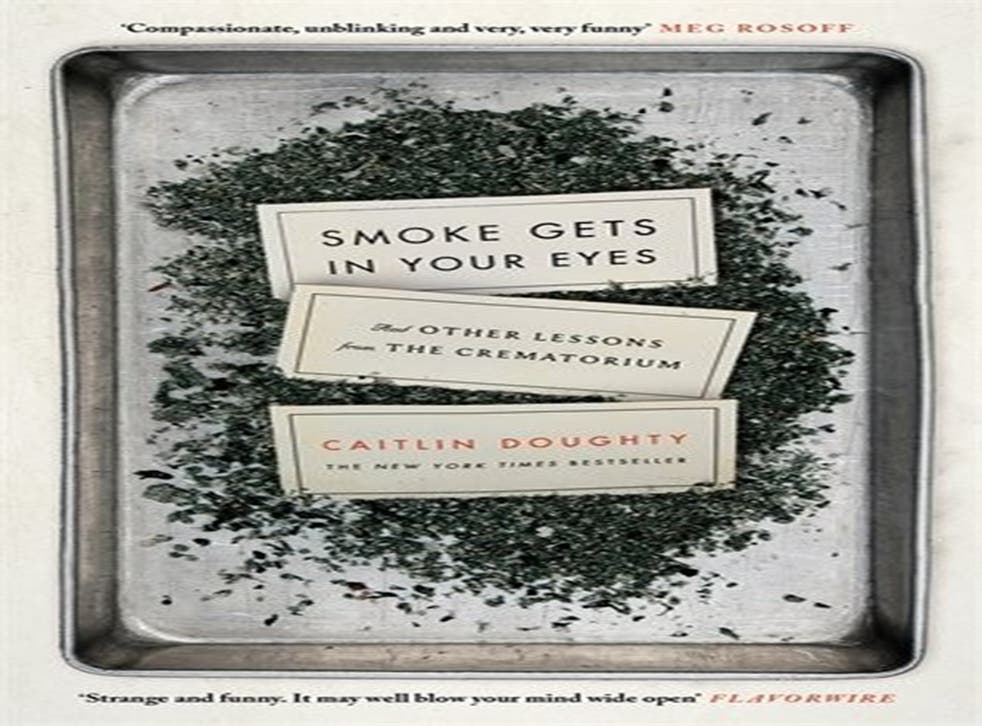 "A girl never forgets the first corpse she shaves." With that opening line the young mortician Caitlin Doughty sets her stall out perfectly in this acerbic, hilarious, and thoughtful memoir of her first few years in the death industry.
But Smoke Gets In Your Eyes is much more than just a recounting of the author's encounters with dead bodies. Doughty uses her personal experiences, and a huge amount of research, to look at the wider question of how we deal with death in modern society.
Doughty runs a successful website called The Order of the Good Death, and her Ask a Mortician YouTube series has racked up over a million hits, so she's clearly tapping into something that chimes with the general public. Her central premise in Smoke Gets In Your Eyes is that we are sanitising death, and distancing ourselves from the whole mourning experience, so much in today's society that we are actually harming ourselves, mentally and spiritually.
Despite having trained as an embalmer at mortician school, Doughty rails against the practice except when absolutely necessary, and her experience in the funeral business has turned her into something of a whistleblower, determined that people should get back to a natural method of approaching funerals and grieving, recapturing something of the social contract that our predecessors had with their own dead.
Doughty admits to being obsessed with death from an early age, in no small part down to a traumatic experience in a shopping mall as a girl, when she witnessed a toddler fall to her death from an escalator. After studying medieval history, she began working in a small independent crematorium in California, and her descriptions of being thrown in at the deep end make for uncomfortable but very funny reading.
Doughty's feisty but lovable personality shines through, and that would be enough for a decent memoir, but she does so much more here. The author uses her own life as a jumping off point in this beautifully crafted piece of writing, dovetailing her own observations with the work of psychologists, literary figures, industry professionals, philosophers, and religious leaders to argue coherently and convincingly that the impersonal, big business model of the funeral industry is robbing us of a vital component of the human experience. She argues that only by facing our mortality and becoming intimate with the idea of death can we live our lives to the fullest, and it's hard to argue with her.
Canongate £12.99
Register for free to continue reading
Registration is a free and easy way to support our truly independent journalism
By registering, you will also enjoy limited access to Premium articles, exclusive newsletters, commenting, and virtual events with our leading journalists
Already have an account? sign in
Join our new commenting forum
Join thought-provoking conversations, follow other Independent readers and see their replies