Sophia: Princess, Suffragette, Revolutionary by Anita Anand, book review
The Indian princess became a leading figure in the suffragette movement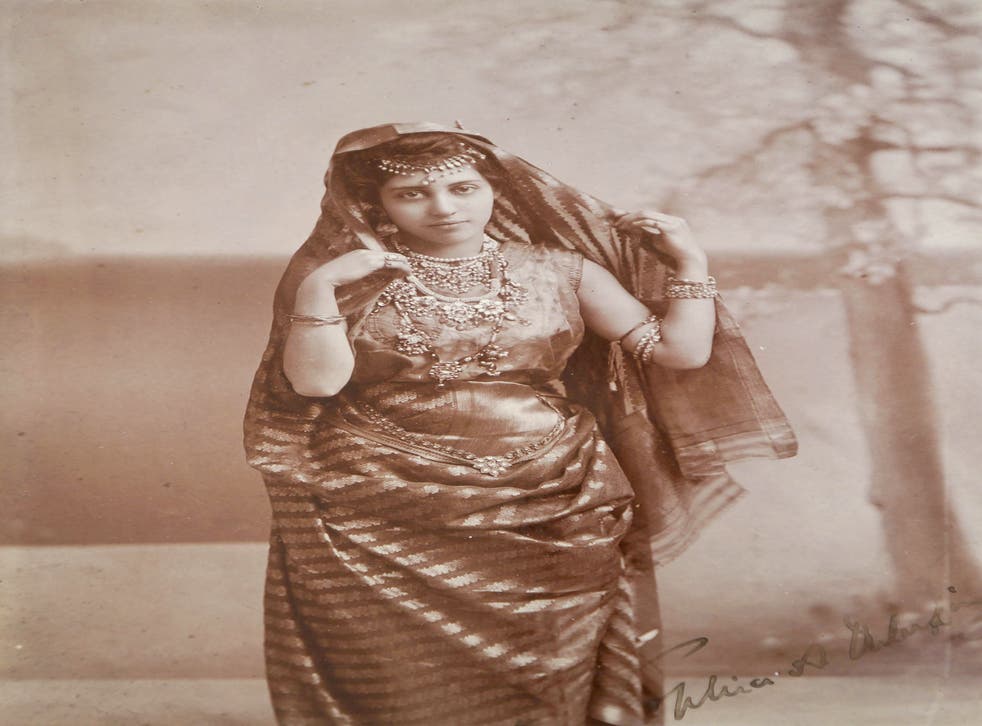 During the second World War, already approaching 70 and living safe from the Blitz at Penn in the Chilterns, the Princess Sophia Duleep Singh doted on the little daughter of the beloved housekeeper she called "Bosie". Sophia had never had children of her own.
As the granddaughter of Ranjit Singh, the all-conquering "Lion of the Punjab" who in the late 1840s had seen the Sikh kingdom he founded slip into British hands through treachery and guile as much as conquest, the exiled princess carried the name of a family that still commanded loyalty across much of northern India. It might have set off a political earthquake in the Raj had she wed an Indian prince of her rank. Unlike her brothers, she could not marry into European society either. Sophia adored, mentored and protected little Catherine, known as "Drovna" (Sophia's own middle name was Alexandrovna). One day, as Drovna herself told Anita Anand, she asked the girl to make a "solemn promise". It was this: "You are never, ever not to vote… When you are allowed to vote you are never, ever to fail to do so." She never has.
Sometimes you hear biographers complain that all the great figures have gone. They must either revisit the over-documented giants of the past or else make do with vaguely interesting obscurities. In this book, her confident and compelling debut, the BBC journalist and presenter Anita Anand leaves that argument in shreds. Uprooted heiress to a lost kingdom, Queen Victoria's cherished god-daughter, celebrity aristocrat, anti-imperialist campaigner, First World War nurse, militant suffragette and feminist hell-raiser, Sophia Duleep Singh (1876-1948) is a gem of a subject (and symbolic gems, from her family's Koh-i-Noor diamond onwards, punctuate this story).
The debutante and dog-breeder lodged by the affectionate but controlling Queen in a "grace-and-favour" house at Hampton Court matured into an agitator. Her chosen causes linked the twin rebellions that did so much to bring about "the strange death of Liberal England". In its Christmas Eve editorial for 1910, the suffragist newspaper The Vote argued that "The Feminist movement is intimately associated with the aspirations of Young India". Sophia embodied, and deepened, that relationship.
Hampered not only by social convention but by divided loyalties, she never quite became a leader. As the Edwardian suffrage movement turned to direct-action militancy (Emmeline Pankhurst's "argument of the broken pane of glass"), Sophia stood in the front rank of protest. "She would not desert her sisters", while truncheons swung, West End shop-windows shattered and Kew Gardens burnt.
To the outrage of George V, the trouble-making diva of Faraday House even sold suffragist papers right outside Hampton Court. Bailiffs trooped into her home to seize goods after the disenfranchised Princess refused time and again to pay her taxes or to stump up court fines for non-payment. But she couldn't get herself arrested. The wary government whose agents had spied on Sophia and her family since infancy hesitated to martyr the offspring of the Lion.
This official reluctance to send the suffragette Princess to Holloway hints at both her prestige – and her powerlessness. After her political awakening, she spoke, spent, marched and toiled not only for the destitute Asian sailors of the East End, the liberation of women and the freedom of India but (after 1914) for the Indian soldiers wounded on the Western Front. Stricken Sikh warriors could scarcely believe "that the granddaughter of Ranjit Singh sat by their bedsides in a nurse's uniform". The honour of the Punjab, and of India, walked with her.
In 1918, her role in organising a successful flag-day for Indian troops triggered near-panic among the mandarins of Whitehall and New Delhi. Yet the Lion's granddaughter, forever "watched and judged by others", could never quite enter the engine-room of reform or insurrection. That enforced marginality leaves the biographer with a challenge. However headstrong and impassioned, Sophia often stood slightly on the outside: too grand, too foreign, even too close to the Establishment that supervised and, via the family pensions. bankrolled her. She can even appear like Woody Allen's Zelig: in every picture, but never quite at its centre. She often sounds entrapped, frustrated, thwarted: an exotic bird in her gilded cage. Therefore her life becomes the story too of the overlapping circles that converged on her.
Anand fluently folds these impinging histories into her narrative. The first section chronicles the rise and fall of the Sikh kingdom and the platonic love-affair that yoked Victoria to the dispossessed Maharajah Duleep Singh, "so handsome and charming", through his profligate spending at Elveden Hall in Suffolk, his liaisons with showgirls and scandalous second marriage to a chambermaid, his lurch into Indian nationalism and brief return to Sikhism, up to the broken exile's dying reconciliation with the Queen Empress. "All was made up between us," Victoria wrote. Sophia's two remarkable sisters also grab starring roles.
Irascible Bamba, much more of a hard-core revolutionary, fled England for Lahore (where Sophia encountered anti-Raj organisers such as her hero Lala Lajpat Rai), but slid back into the family's trademark ambivalence when she married the army doctor Lieutenant-Colonel David Sutherland. Catherine, meanwhile, deserves a biography of her own. She made a happy, independent life in Germany with her former governess and life-long companion, Lina Schaeffer. One of Anand's many haunting photos shows the three sisters as debutantes at Buckingham Palace in 1895, all gorgeous in silk, satin and lace, with Catherine the loveliest of the lot. Bollywood, eat your heart out. But this, of course, was the only kind of coming-out that Catherine's age allowed.
Sometimes, the march of events on so many fronts hurries Anand's prose. She can slip on occasions into lurid headline shorthand, for instance calling the General Strike of 1926 a period of "chaos and rage" when "the nation was convulsed by panic". It was less apocalyptic than that. Names cause the odd wobble: the cities of "Jalandhar" and "Jullunder" that Sophia visits are the same place (and one that lends a running joke to that shrine to Punjabi humour, the BBC comedy series Goodness Gracious Me).
No matter: Anand has triumphantly rescued Princess Sophia from the pampered oblivion in which a fearful Raj sought to bury her. In doing so, she traces the excruciating double binds, emotional as much as political, that tied imperial Britain to the jewel in its crown. Only at her life's end could Sophia glimpse a relationship less twisted by class, colour and power. Victoria had given her god-daughter a sumptuously dressed doll, "Little Sophie". The Princess treasured it all her life. In her old age, she passed the doll to Drovna. The gift of the Queen Empress went to the housekeeper's child.
Join our new commenting forum
Join thought-provoking conversations, follow other Independent readers and see their replies