Stop The Clocks: Thoughts On What I Leave Behind by Joan Bakewell, book review: A very personal narrative
Joan Bakewell looks back over the truly extraordinary social and technological change she has seen over her life
Mary Dejevsky
Thursday 04 February 2016 15:19 Comments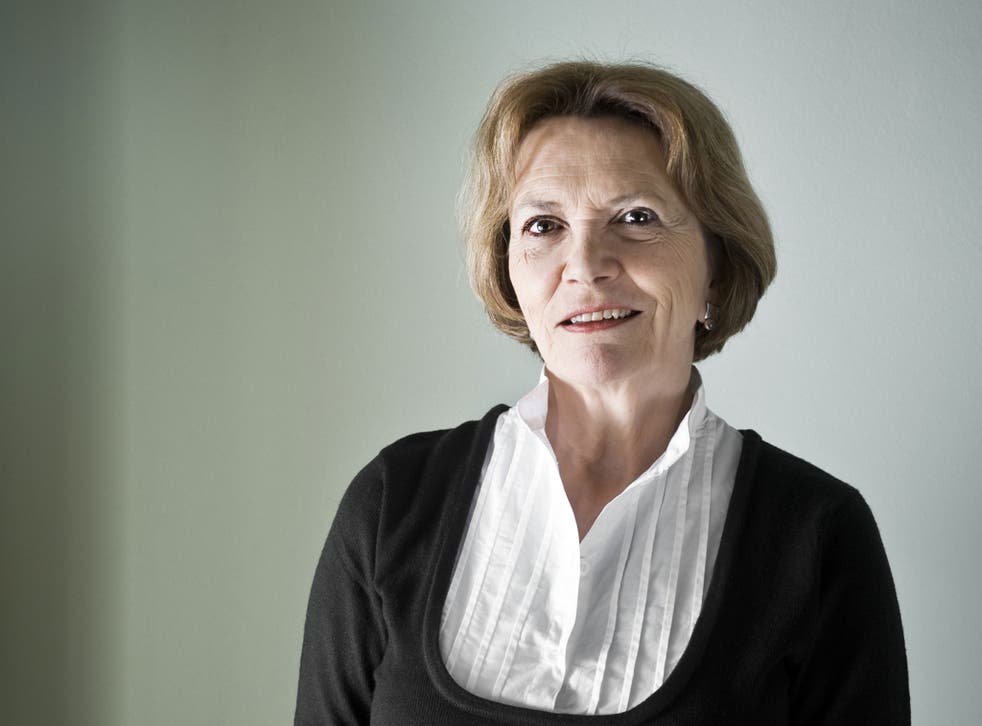 Joan Bakewell, now 82, has already written an autobiography, The Centre of the Bed, which was published in 2003, so it seems fair to ask about the intention of Stop the Clocks. Is it to supplement and perhaps update the autobiography, now that Bakewell is a decade older?
If so, why not simply put out a new edition? Is it, to put it crudely, because there was commercial advantage to be gained by squeezing a little more out of pretty much the same material? Or is it a different animal altogether?
After the first few chapters I was prepared to give the author the benefit of the doubt. What had come across initially as a rather self-conscious exercise, with the writer's descriptions of nature leaning perilously close to purple prose and her nonchalance about aspects of her own privileged life, which only underlined the privilege, seemed to settle down into a more direct and less mannered narrative.
Culture news in pictures

Show all 33
So, yes, this is – mostly – a different animal. It incorporates some of the same material – how could it not? – girls' grammar school, Cambridge, ups and downs at the BBC. She also reprises the hurt she felt when she was asked not to attend Harold Pinter's memorial celebration.
But Bakewell also has something more and different to say, as she looks back over the truly extraordinary social and technological change she has seen and experienced over her life. The contrasts, not least in attitudes, are striking, and because of her career in advertising and media, she saw them up close.
Born in 1933, Bakewell fits about a third of the way between my late mother and me, and much of what she says about the huge differences between then and now strike a chord (and would have struck an even more familiar one, probably, with my mother).
The housework apportioned to days of the week, Sunday school, the melting away of rigid male-female divisions at work; marriage, relationships, parenting, attention to money, and the growing diktat of commercial brands. In terms of life as it is lived by women, very little is as it was when Bakewell began her professional life 60 years ago.
Not everything, of course. And Bakewell underestimates just a tad, maybe, how rare she is – not just as a woman, but as anyone – in still enjoying an income and all the benefits that attend a positive public profile well past state pensionable age. She worked at her career, of course – her privilege was earned not inherited –she sought advice, seized opportunities, did her diligent best, and has aged more gracefully than most.
But when she says, as she does, that "the secret of a happy freelance life is to round up as many offers as you can and then choose the ones you like best", I can already hear the hollow laughter among aspiring young Joan Bakewells around the country.
Commenting on the form of the book as well as its content may be a liberty too far for a reviewer. But I wondered increasingly whether a hardback that looked like any other biography was the best format for Stop the Clocks. It is a very personal book, and at least some of its appeal might be for grandmothers and mothers to give to their daughters and granddaughters – and vice versa. A smaller, more intimate and stylish format might have suited this purpose better.
Virago, £18.99. Order at £16.99 inc. p&p from the Independent Bookshop
Register for free to continue reading
Registration is a free and easy way to support our truly independent journalism
By registering, you will also enjoy limited access to Premium articles, exclusive newsletters, commenting, and virtual events with our leading journalists
Already have an account? sign in
Join our new commenting forum
Join thought-provoking conversations, follow other Independent readers and see their replies