The Answers by Catherine Lacey, book review: An unsettling, but whip-smart meditation on love, intimacy and contemporary female experience
A clever follow-up to her acclaimed debut 'Nobody Is Ever Missing' about a woman who signs up to a job advertised as The Girlfriend Experiment and is hired to play the part of the Emotional Girlfriend
Lucy Scholes
Thursday 15 June 2017 13:20 Comments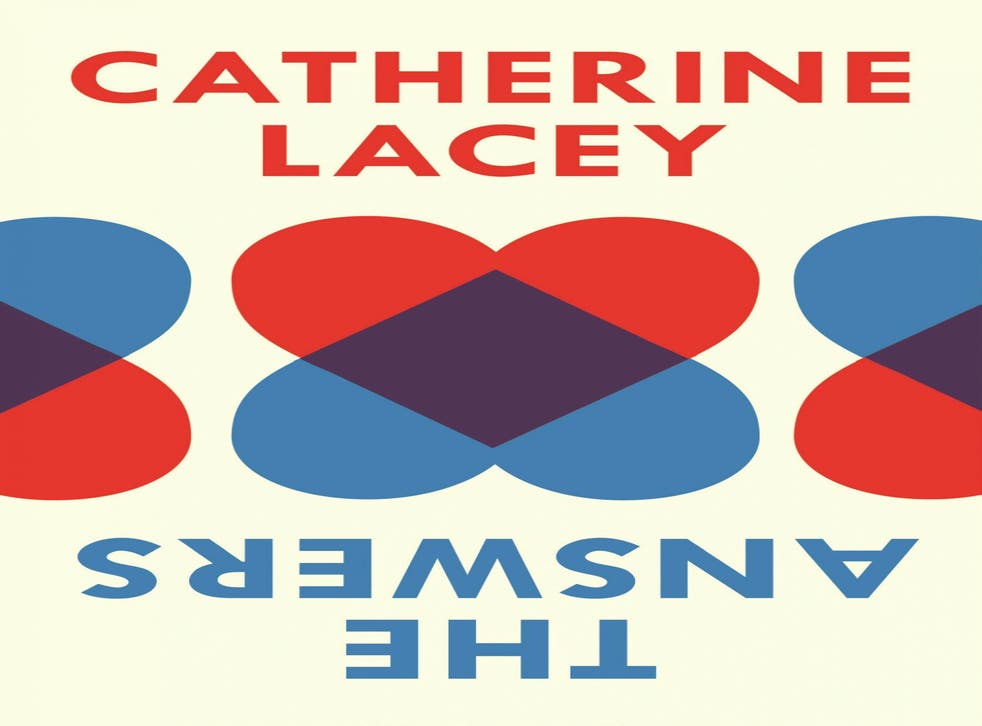 While we're all gripped by the Hulu adaptation of The Handmaid's Tale, a new chilling take on female subjugation has arrived in the form of Catherine Lacey's second novel, The Answers. Admittedly, the New York City in which her novel is set is a far cry from the theocratic military dictatorship of Gilead, but elements of what is being accurately described as a "dating dystopia" wouldn't be out of place in Margaret Atwood's MaddAddam trilogy or her most recent novel, The Heart Goes Last.
Thirty-year-old Mary Parsons is sick; it's been a year of "no life, just symptoms", from a constantly upset stomach to strange bumps rising and falling across her skin. After running myriad expensive tests – the cost of which adds to the debt Mary racked up travelling before she fell ill – the orthodox medical establishment is stumped. Mary's friend Chandra, who's into alternative therapies, recommends PAKing (Pneuma Adaptive Kinesthesia), "feng shui for the energetic body, guerrilla warfare against negative vibes" – or, as Mary describes it, "an odd blend of exercise, therapy, first date, and ceremony."
She doesn't understand how it works – perhaps it's "just an excuse for this guy to have a woman strip to her underwear and fall asleep in his office," she thinks during one session – but it does. The only problem is the astronomical cost, hence why she finds herself replying to an ad for a mysterious "income-generating experience": the "Girlfriend Experiment".
Run by Kurt Sky, a famous Hollywood actor who's been unlucky in love, and a team of neurobiology researchers, the purpose of the project is "to illuminate the inner working of love and companionship." Mary's part of an "army" of partners for the star; she's the Emotional Girlfriend, which involves listening to Kurt talk about his dead mother and looking purposely into his eyes etc., each interaction, or "Relational Experiment", scripted and pre-planned then thereafter analysed by the Research Division.
There's a Maternal Girlfriend, a Mundanity Girlfriend, an Intellectual Girlfriend. As the Anger Girlfriend Ashley puts it, it "wasn't really sex work and wasn't really not sex work." Lacey's feminist message isn't didactic, it's encoded in the plot: "For so long I had been a person who needed other people to do things to me," explains Mary. "These men," Ashley says, putting it more bluntly, "didn't they know being a woman meant being at war?"
For a novel that's so cerebral, The Answers is impressively tightly plotted and Lacey's prose notably refined in its lucidity. It's an exciting and clever follow-up to her acclaimed debut, Nobody Is Ever Missing, and testifies to her inclusion on Granta's recent best of young American novelists list. Joining the ranks of Alexandra Kleeman's You Too Can Have a Body Like Mine and Olivia Sudjic's Sympathy, The Answers is an unsettling, but whip-smart meditation on love, intimacy and contemporary female experience, minus the fairytale ending. People can call love whatever they want, Mary thinks, "but it was really just a long manipulation, a changing, a willingness to be changed."
'The Answers' by Catherine Lacey is published by Granta, £12.99
Register for free to continue reading
Registration is a free and easy way to support our truly independent journalism
By registering, you will also enjoy limited access to Premium articles, exclusive newsletters, commenting, and virtual events with our leading journalists
Already have an account? sign in
Join our new commenting forum
Join thought-provoking conversations, follow other Independent readers and see their replies