The Blazing World by Siri Hustvedt, book review: Portrait of over-shadowed female artist
Arifa Akbar
Friday 14 March 2014 01:00 Comments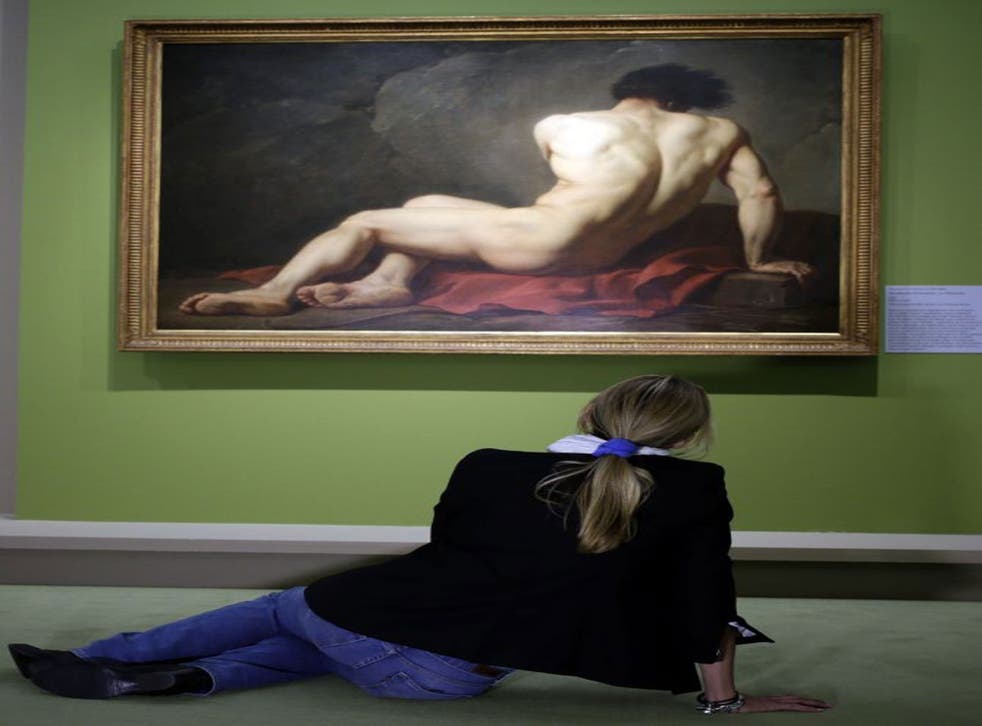 Siri Hustvedt's latest novel is, at first, striking for one thing: many of its elements would once have been found in the early – and best - works of her novelist husband, Paul Auster.
There is the postmodernity of a text that is not what it seems - a collection of apparently 'factual' documents including intimate notebook entries, recorded testimonies and scholarly articles which combine to make the fiction. There is a central mystery - around the now dead Harriet Burden, a wealthy New York widow who operated behind male 'masks' to achieve (anonymous) critical success late in life. There are questions around 'authentic' identities and 'false' selves.
In fact, as a book about a quietly tormented artist-wife who is overshadowed by her rich, famous, art dealer husband, it would be a good trick to play on the world if Hustvedt were Auster's 'mask' – an inverse of Harriet's deception in using three young men as fronts through which to sell her work. But of course Hustvedt isn't, though she may once have been the overshadowed wife. With the last few books, she has stepped out of his shadow. This, her sixth novel, bears all her distinctive hallmarks: a psychological depth, an unapologetic intellectualism, a return to the art world milieu that she created so well in her novel, What I Loved, and an interest in psychoanalysis (Harriet's close friend, Rachel Briefman, is a psychotherapist, but one of the key themes is the elusive quest for self-knowledge versus the tendency towards self-delusion).
Characters seems to lose their sense of self, while others invent it: Bruno, Harriet's latter-day lover describes his unravelling: "Imagine getting up in the morning and scouring the apartment for yourself… Where had I mislaid him, that bright, curly-headed youth with prospects shining just over yonder hill? What happened to Bruno Kleinfeld?"
Similarly, the elderly-but-robust Harriet is surprised by the old woman who stars back at her from the mirror. The question, 'Who am I?' haunts this book about identity and unknowing. We are, Hustvedt suggests, all unreliable narrators of our own lives. When we look back at ourselves, as Harriet does, are we really doing so in a clear-eyed and honest way? Harriet thinks: "I wonder if I am explaining things away now, remembering my life all wrong", and "self-examination results in confabulation".
Hustvedt's characters interrogate the idea of a core identity – what this means in the light of the roles (or masks) we assume in the world such as wife or artist or 'good' daughter. Harriet herself feels her disguises reveal, rather than hide, her 'true' self: "The Greeks knew that the mask in the theatre was not a disguise but a means of revelation." This book puts the dead Harriet back together again on paper, through her diary entries and various, sometimes clashing, testimonies from those around her.
Harriet has led most of her life as the good wife to her powerful, impenetrable husband, but when he dies, she turns into a kind of She-devil – Hustvedt won't let us forget her physical largeness - who wants the world to acknowledge her artistic talent. There is a fair about of anger in the book: feminist anger, but also disdain for journalists, for the art industry, for a gendered world that ignores women like Harriet and rewards men like her husband. And for the wronged women of art history too, from Camille Claudel (Rodin's lover) to Picasso's Dora Maar. It might have become shrill in the hands of a lesser writer. As it is, it is at once a story of a privileged Upper East type who bleeds the wounds of Western liberal feminism, and also the universal, deeply affecting, story of overshadowed women who are made – or make themselves – small, however big their ambition.
The Blazing World is a profound and deeply serious book on many levels, but it is most entertaining in its critique of the New York art scene - its vanities, double standards, blind-spots. Harriet's masks are all attractive but essentially talentless, media-friendly young male exhibitionists. One – the only one with any real humanity - describes the grubby industry in Balzac's words: "Illusion upon illusion upon illusion. It was all names and money, money and names, more money and more names. Saatchi is referred to in a snide quip, so is Julian Schnabel ("Look at Schnabel in his pyjamas. Entitlement works"). Meanwhile, Rune, the third mask, is the consummate Warholian, constantly reinventing himself so that this transformation becomes the core of his personality. His 'finding himself' in reinvention is the counterpoint to Harriet's quest.
It is, finally, also a novel that records the processes of intellectual inquiry. Harriet is always seeking out ideas, ordering her knowledge, cataloguing it in her notebooks with elaborate footnotes. Cultural history, philosophy, literature and visual arts are heavily referenced, and herein lies the book's only weakness - that wearing sense that Hustvedt is asserting her cleverness with the learned footnotes and references to Husserl or Schelling. This element distracts from the book's immense soulfulness and wisdom, though thankfully never for long.
Register for free to continue reading
Registration is a free and easy way to support our truly independent journalism
By registering, you will also enjoy limited access to Premium articles, exclusive newsletters, commenting, and virtual events with our leading journalists
Already have an account? sign in
Join our new commenting forum
Join thought-provoking conversations, follow other Independent readers and see their replies