The Blue Between Sky and Water by Susan Abulhawa, book review: Powerful plea for Palestine
Abulhawa ha a voice that returns to the world the stories of Palestine that we ignore at our peril
Margie Orford
Friday 26 June 2015 13:26 Comments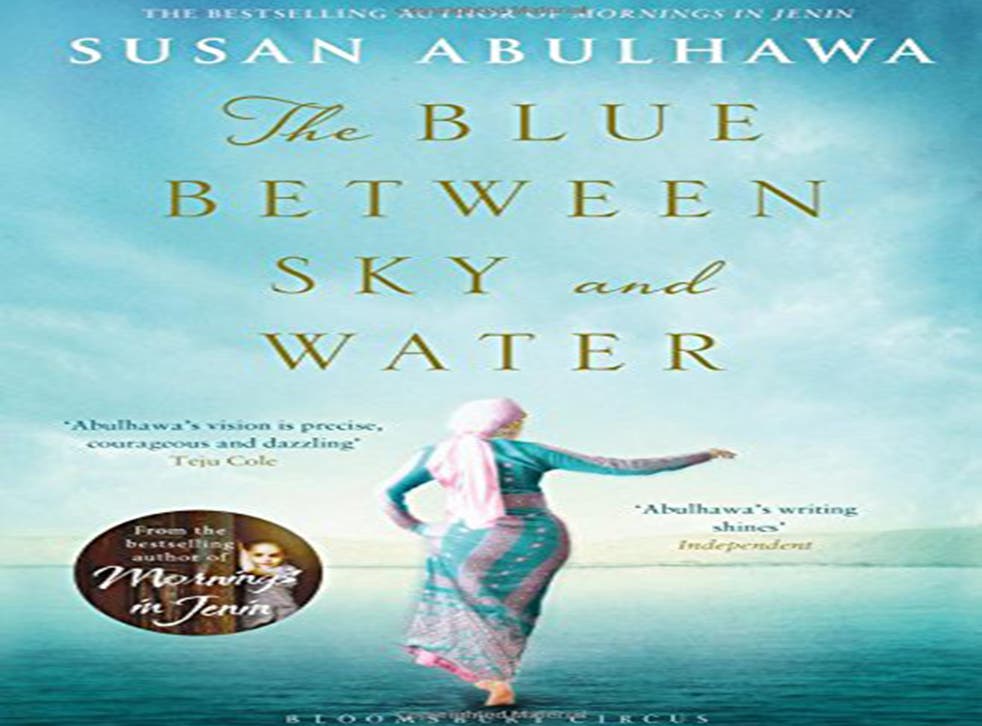 Susan Abulhawa's gripping and deeply moving novel tells the story of Palestine after "history arrived". In 1948, the formation of the State of Israel and the subsequent wars wrenched this ancient land apart, sending some Palestinians fleeing for the illusory safety of crowded refugee camps in Gaza and scattering many others into exile.
This is a story that has played across our television screens for years. Most recently in Israel's bombardment of Gaza last year, which killed hundreds of civilians, maimed scores and reduced much of the area to rubble. Suffering and resilience are difficult things to witness, but this powerful, politically engaged novel does so with a transformative literary grace.
Abulhawa's prose is luminous; her control of a complex weaving of narrative voices – young and old, male and female, magical and real – is masterful. The novel provides an intimate close-up of the women of Gaza and of the everyday heroism amid relentless loss. There are men in this novel, of course, beloved husbands, exiled fathers, jailed sons, but it is the sustaining power of sisters, mothers, wives and daughters that carries the narrative.
Two unforgettable women bracket the heart of this book. A heroic matriarch, Hajje Nazmiyeh, earthy and fecund, expelled from her home in Beit Daras as a young bride, holds her family together in Gaza for all the years of deprivation and siege. Her American-born niece, Nur Valdez, is left to drift in the United States welfare system, after the death of her grandfather, Nazmiyeh's immigrant brother. It is through Nur's heart-breaking story that Abulhawa tells of the invisible psychic scars of exiled Palestinians who are torn from family and ancestral home.
Nur, bequeathed the stories of Palestine by her grandfather, travels there to work with children injured in Israeli attacks. It is in this world – shattered as it seems from the outside – that Nur finds a sense of belonging that eluded her in the US. The scale of this lyrical novel is exactly right. Abulhawa balances the enormity of the crimes committed against the Palestinian people with the intimate scale of the human heart.
A promise is made to Khaled that the story he and his granddaughter, Nur, wrote as a girl would be returned to Nazmiyeh in Gaza. This promise and its fulfilment are emblematic of the power of stories, particularly for a people whose anchor of place and family has been attacked. Abulhawa's novel fulfils this promise – hers is a voice that returns to the world the stories of Palestine that we ignore at our peril.
Margie Orford's latest novel is Water Music, published by Head of Zeus. She is a member of the board of PEN International
Register for free to continue reading
Registration is a free and easy way to support our truly independent journalism
By registering, you will also enjoy limited access to Premium articles, exclusive newsletters, commenting, and virtual events with our leading journalists
Already have an account? sign in
Join our new commenting forum
Join thought-provoking conversations, follow other Independent readers and see their replies