The Book of Formation by Ross Simonini, book review: One of the strangest novels I've read this year
This debut novel is told through interviews between a journalist and an Oprah-style talk-show host who leads a self-help movement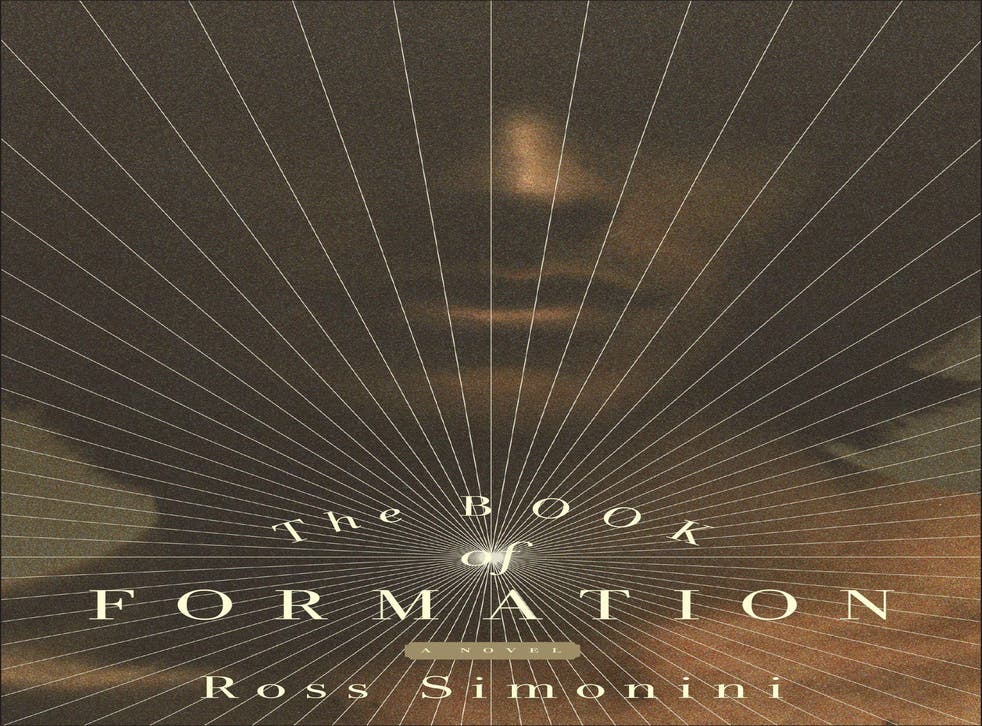 Ross Simonini's debut novel The Book of Formation is one of the strangest novels I've read this year. It begins in 1994 when a journalist accepts an assignment to interview one Mayah Isle, a talk-show host in the style of Oprah who peddles an increasingly popular self-transformation philosophy known as the "personality movement" which revolves around "p", "which, as best as I could understand," the journalist explains, "was some kind of energy substance at the root of our identities".
For some reason, the notoriously private Mayah grants the journalist access to her adopted son Masha, about whom at this stage very little is known. The interview that follows is the first of eight that the journalist conducts with Masha over the course of the next two decades, during which he takes over from his mother as the face of the movement.
The Book of Formation is structured like a long-time-coming confession (for the first few years, Mayah forbids their publication), the eight interviews transcribed and written up, each with a explanatory introduction briefly setting the scene, filling in what's happened to Mayah, Masha and the movement in the years that have passed between encounters.
First and foremost, it's astonishingly well done. I was gripped, which is remarkable given how jargon-heavy much of the conversations is and the piecemeal nature of the narrative – big events always happening off-stage, the sex scandals that rock the movement, Mayah's unexpected decision to "turn" (the terminology used to change personalities, reminiscent of a snake shedding its skin), and issues in Masha's private life that make him a prime target for the tabloids.
This is due to Simonini's impressive handling of his form. The majority of the text is laid out as interview transcripts, and he magnificently recreates the feel of real conversations and genuine interactions. Perhaps that's not so surprising as the author has been the interviews editor for The Believer magazine for many years as well as the executive producer of the radio show The Organist – clearly he is an expert in the spoken word and oral storytelling.
When it comes to the details under discussion therein, though, I often found myself floundering. But again, this is indicative of just how convincing a scenario Simonini's created, one in which issues of celebrity culture combine with the attractions of guru, self-help and wellness cultures. At first our attention is on Marsha – echoes of Kaspar Hauser and Frankenstein's monster in the confusing tale of his early years – but it's actually the journalist himself whom I became more and more intrigued by, the slow drip feed of details about his life drawing me in.
In just one of the similarities between this and The Answers, Catherine Lacey's super smart dystopian take on dating, he's suffering from some mysterious disease that preoccupies his attention and dictates much of his existence.
'The Book of Formation' by Ross Simonini is published by Melville House, £14.99
Join our new commenting forum
Join thought-provoking conversations, follow other Independent readers and see their replies