The Devotion of Suspect X, By Keigo Higashino
Unbearable tension in a Tokyo tale
Barry Forshaw
Monday 29 August 2011 00:00 Comments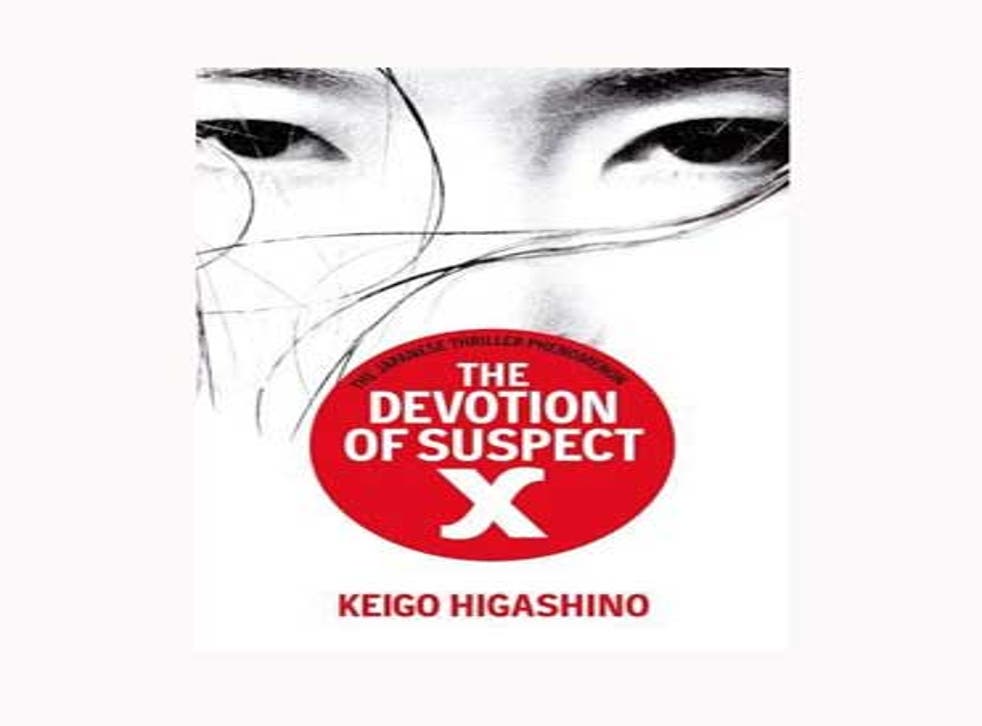 Can two million Japanese readers be wrong? The Devotion of Suspect X has not only sold a jaw-dropping number of copies in its native country, but has become something of a national obsession.
Yasuko is a devoted mother, living with her only child and working in a Tokyo bento shop. She has freed herself from an abusive husband, but divorce does not mean that she has seen the last of her tormentor.
He appears at her door, pleading for reconciliation. This is familiar territory for the weary Yasuko, but he tries to talk
to his teenage stepdaughter, who wants as little to do with him as his ex-wife. In a rage, he begins to beat her and Yasuko attempts to pull him away, grabbing the cord of a heated table and strangling him.
This is the startling opening of Keigo Higashino's novel. The first thing that will strike the reader is the beautifully judged prose (translated by Alexander O Smith and Elye J Alexander), which is cool but involving, functional but poetic. We are hooked even before the author pulls off another coup. After the almost accidental murder, there is a knock at the door. Yasuko's neighbour enters the room and instantly realises what has happened.
Ishigami is a super-intelligent mathematician holding down a dead-end job at a local school. His one source of pride is his devastatingly logical intellect, and he quickly assesses the situation, realising that the mother and daughter were attempting to protect themselves. Ishigami devises a plan: he will help them dispose of the body, on the condition that they put themselves totally in his care. And when the authorities arrive, other idiosyncratic characters are introduced, including Professor Yukawa, a physicist helping the police who was a classmate of the helpful mathematician neighbour. What follows is fascinating, tense and endlessly surprising.
Anyone who regularly writes about the crime genre is repeatedly asked: what's the next trend? If there were more genre authors in Japan as accomplished as this, the answer would be simple: Japanese crime fiction. But Higashino appears to be something of an evolutionary sport who has grown up paying obeisance to no other novelists – and (so far) inspiring no imitators. As well as its minutely detailed picture of life in modern Japan, a host of other pleasures crowd into The Devotion of Suspect X, including a postmodern take on the conventions of the detective novel.
Register for free to continue reading
Registration is a free and easy way to support our truly independent journalism
By registering, you will also enjoy limited access to Premium articles, exclusive newsletters, commenting, and virtual events with our leading journalists
Already have an account? sign in
Join our new commenting forum
Join thought-provoking conversations, follow other Independent readers and see their replies