The Extra by AB Yehoshua; Trans. by Stuart Schoffman, book review
Yehoshua's heroine is sleep-walking through life in Jerusalem
Jonathan Gibbs
Thursday 18 February 2016 15:54 Comments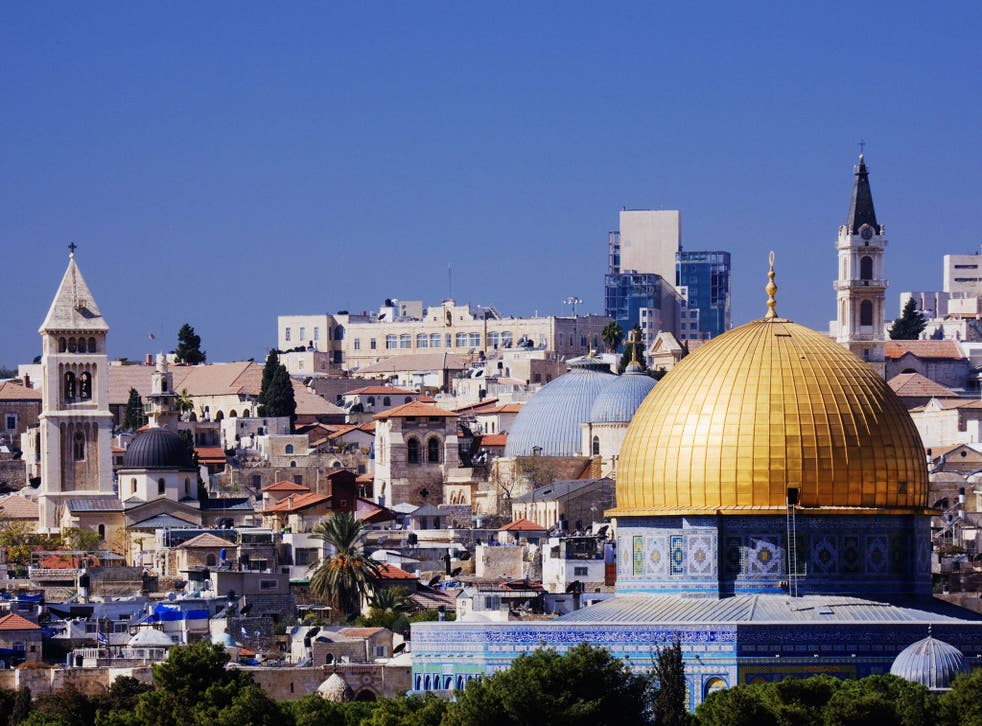 A warm, woozy sense of unreality hovers over events in AB Yehoshua's novel, The Extra. It concerns an Israeli woman – an orchestra harpist – who returns from self-imposed exile in the Netherlands to house-sit her mother's flat in Jerusalem, while the recently-widowed woman tries out "assisted living" in a Tel Aviv apartment. Everything that happens to this woman, Noga, really does happen, but still it feels like a dream, or like sleep-walking through life.
Noga approaches her three-month not-quite-holiday with ambivalence, and signs and portents abound. It's less than a year since her father died, and one last suit of his hangs in the wardrobe, with shoes and socks placed neatly beneath it. She gets work as a film extra, and for her first job is called upon to pronounce the guilty verdict on a young woman accused of killing her husband. Later she stands in for the childhood sweetheart of an elderly psychiatrist, and plays a woman in a wheelchair in a hospital drama.
The film work doesn't take up much of the story, but it is central to the book's themes – the fear of drifting through life in the background of other people's stories, and the unreality of life itself. As Noga asks someone in the middle of a shoot in a bar: "Can you tell, based on your experience, who here is an extra, who's a customer, and who's an actor?" Noga herself is a fascinating character, with "a young heart, a strong heart, a heart of stone" in the words of her ex-husband, who left her because she didn't want to have children.
Her attitude to the former homeland is bracing – Yehoshua describes it as "a country that never ceases to be a threat to itself" – and she shivers at the "blackening" of the neighbourhood, with Orthodox Hasidim moving in everywhere. Nevertheless, she finds herself seduced by two boys from the upstairs flat who sneak in to watch her television, which is forbidden in their home. The younger of them has some form of attention deficit disorder, and finds the tube calming. Secularism, family, devotion: these are the issues at play.
The plot meanders around Noga's relations with her mother and brother, taking in flirtations with various interested men, and wanderings in the Old City and the market place. You've got to admire someone who goes to such lengths to buy an authentic whip with which to threaten the boys upstairs. All of this is entertaining, and suggestive, especially when Noga gets a job working as an extra in a production of Carmen set at the foot of the Masada, that "tragic mountain" overlooking the Dead Sea.
Things drag, though, as it becomes clear that really we're just waiting to see whether Noga, like David Copperfield, will become the hero of her own life. A long recriminatory scene with her ex-husband had me wondering when things were going to go up a gear, or whether the novel was going to carry on cruising. Yehoshua does eventually give his novel a shake, I'm glad to say, and the ending improves on its longueurs.
Stuart Schoffman's translation from the Hebrew is bright and brisk, but the language seems undemonstrative, with the liveliest writing coming in the dialogue. Still, there is enough here to make an intriguing, thought-provoking excursion.
Halban, £12.99. Order at £10.99 inc. p&p from the Independent Bookshop
Register for free to continue reading
Registration is a free and easy way to support our truly independent journalism
By registering, you will also enjoy limited access to Premium articles, exclusive newsletters, commenting, and virtual events with our leading journalists
Already have an account? sign in
Join our new commenting forum
Join thought-provoking conversations, follow other Independent readers and see their replies