The Festival of Insignificance by Milan Kundera; trans. Linda Asher, book review
Milan Kundera's long-awaited novel has a blink-and-you'll-miss-it brevity to its melancholic rumination, writes James Kidd
James Kidd
Thursday 28 May 2015 14:56 Comments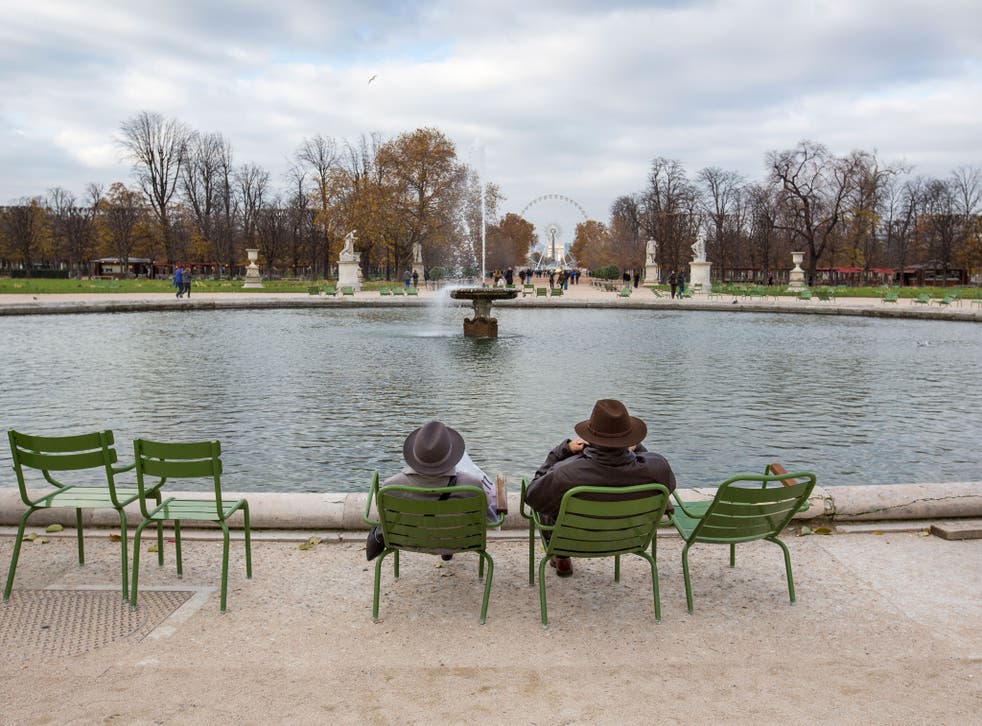 If you ever need to define Kunderaesque in a hurry, you could do worse than pick up The Festival of Insignificance, Milan Kundera's long-awaited 10th novel and his first for 14 years. For one thing, it is short – so short in fact that the term "novel" might be stretching things, unlike The Festival of Insignificance itself, which totals a lean 116 pages. Then again, this slightness may be one of countless authorial jokes about just what it is insignificance entails.
Then there's that eminently Milan-ese title whose promise of the Carnivalesque and the unserious breaks the ominous single-word headers announcing the author's late work (Immortality, Slowness, Identity, Ignorance), and harks back to his classic period: The Unbearable Lightness of Being and The Book of Laughter and Forgetting. Scholars already dusting off their Bakhtin will thrill to the shaggy dog story involving Stalin, partridges, the tortured bladder of Mikhail Kalinin (another MK?) and the Politburo's personalised urinals.
The story proper involves our "heroes" – Alain, Ramon, D'Ardelo, Charles and Caliban – all male, in middle to late age, who live in Paris, and saunter its environs pondering sex, art, fiction, death and politics, or combinations thereof.
Alain is so unmistakably like a character from a Milan Kundera novel that I wondered (a) whether his name wasn't a deliberate near-anagram of "Milan" and (b) whether he wasn't invented by Craig Raine, whose two novels I realised were so indebted to the Czechoslovakian master as to be practically bankrupt.
Alain's opening gambit is to observe that every young girl promenading through the Parisian summer is showing their navel: "It was as if their seductive power no longer resided in their thighs, their buttocks, or their breasts, but in that small round hole located in the centre of the body."
Most gawpers would leave their ogling at that, but Alain/Milan is a thigh-buttocks-and-breast-man with a high IQ: "But how to define the eroticism of a man (or an era) that sees female seductive power as centred in the middle of the body, in the navel?"
This cocktail of sex and sexism, history and philosophy is spiked by meditations on ageing, survival and death. The latter broods over a plot device in which D'Ardelo, given the all-clear from his oncologist, pretends to Ramon that he is dying of cancer. D'Ardelo, as befits a Kundera creation, starts laughing at his "senseless lie". Ramon, by contrast, is strangely moved by the "fiction" whose pointlessness becomes its very point.
If Alain voices Kundera's oedipal libido, Ramon loudhails his raison d'ecrire: smiling in the face of life's vagaries, contradictions and tragedies. Paraphrasing Hegel, he states: "Only from the heights of an infinite good mood can you observe below you the eternal stupidity of men and laugh over it."
Such apparent certainty is undercut by nagging doubts that the game has changed: "The pleasure of mystification was supposed to protect you…We've known for a long time that it was no longer possible to overturn this world, nor reshape it, nor head off its dangerous headlong rush. There's been only one possible resistance: to not take it seriously. But I think our jokes have lost their power."
This melancholic note of resignation resounds throughout The Festival of Insignificance, and one wonders if it explains the long wait between Kundera novels. Reading between the lines, it's hard not to hear an 85-year-old author engaging self-consciously and a little awkwardly both with society and his maturing self. But just who has changed? Kundera or the world?
The author puts in a meta-fictive appearance as a slightly doddery, repetitive narrator. Potentially autobiographical nuggets could be mined from Alain and Ramon: thoughts of his mother, a love of solitude, retirement, wounds in his private life. One wonders whether Kundera also shares Ramon's intimations of irrelevance: "His nonconformist remarks, which had used to keep him young, now despite his misleading appearance made him an uncontemporary character, a person not of our time, and thus old."
It seems strange and even a little disingenuous to hear someone of Kundera's towering reputation fretting about his place in the world. But his good-humoured modesty, at least as ventriloquised by the genial Ramon, will not allow him to rest on his laurels. Promenading through the Luxembourg Gardens, Ramon smiles as tourists stroll indifferently past statues of artistic greats like "Balzac, Berlioz, Hugo, Dumas". Is Kundera the next to be ignored, in a couple of centuries give or take?
Ramon believes such neglect is liberating, and Kundera sounds similarly freed by his status as a writer out of step with his time. There are harsh truths to be hammered home: "Of all the people you see, no one is here by his own wish. Of course, what I just said is the most banal truth there is. So banal, and so basic, that we've stopped seeing it and hearing it."
Such pessimism, voiced by Alain in imaginative communion with his dead mother, proves too bleak for Ramon. He and D'Ardelo may end trapped in a mutually spun web of fictions and lies, but Ramon accepts this insubstantiality as inherent to the human comedy. The key to survival is accepting our own insignificance: "It is not only a matter of acknowledging it, we must love insignificance, we must learn to love it… in all its obviousness, all its innocence, in all its beauty."
The Festival of Insignificance is a curious and fascinating book. Its confirmed outsider status leads to uncomfortable moments. For example, the baffling, but one assumes supposedly comic, device of the French waiter impersonating a Pakistani.
Nor was I convinced about Ramon's admiration of Quaquelique, a womaniser whose mediocrity is his greatest romantic asset. Quaquelique is so forgettable that his latest lover cannot remember sleeping with him. As he walks out on a mystified Julia, the scene takes on the creepy feel of a Rohypnol-fuelled date rape rather than a celebration of the generous underdog.
In another sense, blink-and-you-miss-them bit-part characters like Quaquelique and Kalinin prove the perfect vehicles for Kundera's blink-and-you-miss-it bit-part novel which insinuates itself, flaws and all.
The vivacity of Kundera's prose (translated by Linda Asher), the whirl of his ideas, and his sincere engagement with grand narratives and troubling questions remind you what a rare talent he is. Navel-gazing has never been more provocative.
Register for free to continue reading
Registration is a free and easy way to support our truly independent journalism
By registering, you will also enjoy limited access to Premium articles, exclusive newsletters, commenting, and virtual events with our leading journalists
Already have an account? sign in
Join our new commenting forum
Join thought-provoking conversations, follow other Independent readers and see their replies