The Girl Next Door by Ruth Rendell, book review: Author's latest mystery doesn't shy away from uncomfortable subject matter
Jane Jakeman
Thursday 07 August 2014 15:14 Comments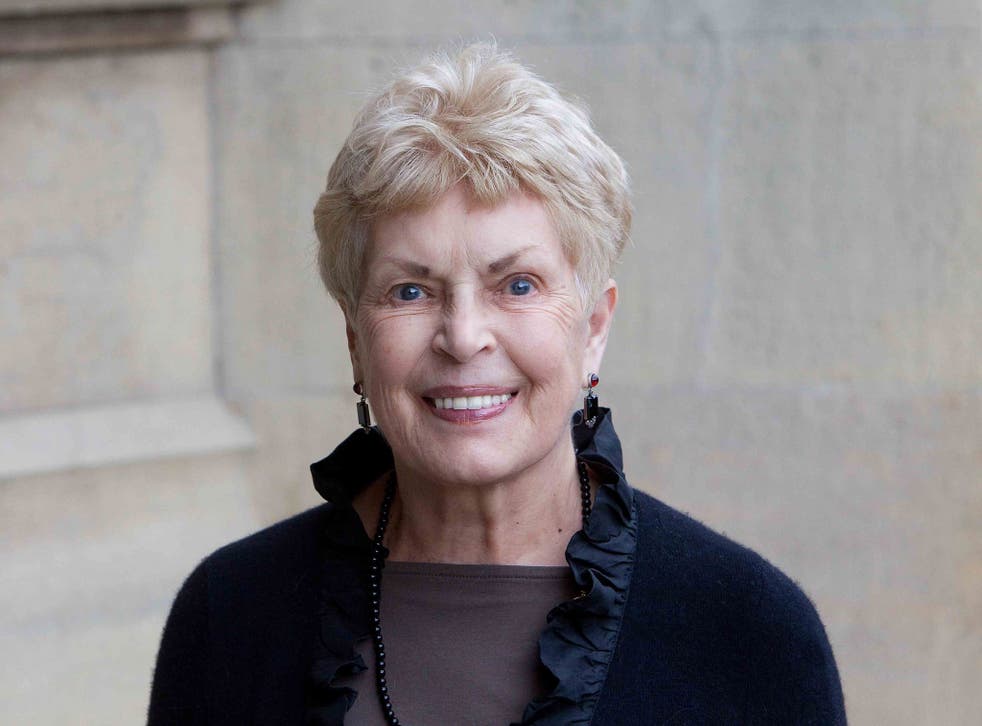 The very title evokes a certain image: the typical "girl next door" in all her apple-cheeked wholesomeness. But what will the reader discover in this story? In all her golden career as a crime writer, Ruth Rendell has always produced solid, well-crafted narratives of suburban life, many of them featuring traditional detection in the form of her much-loved Inspector Wexford.
A search for a darker world has been evident in her work under the pseudonym of Barbara Vine, where studies of apparently normal suburban inhabitants were probed to reveal frightening glimpses of psychopaths. But she has not, until now, courted real controversy. One applauds the risk she is running here, while wondering whether she is worldly enough to anticipate the high-pitched attacks this new book may give rise to.
"The Girl" of the title was Daphne, once a member of an Essex children's gang that played in tunnels during the Second World War. An angry neighbour forbade them from their games and the tunnels were abandoned. Seventy years later development construction brings to light a grisly discovery connected with the secret playground: a tin box containing two skeletal hands. The cynical young inspector in charge of the case sets about tracking down the children, now elderly adults, and they begin to form a loose-knit group to investigate this horrible mystery. This structure effectively abandons the traditional crime-fiction deductive narrative in favour of a spectrum of experiences which will gradually arrive at a horrifying conclusion.
The reunion brings together Alan, now married to the dull and conventional Rosemary, and Daphne, who was the love of his youth. Also among those desiring to uncover childhood secrets is Michael, child of an unloving father and a flirtatious mother. The mother disappeared, but the father, whom Michael hasn't seen since he was a small boy, is still alive and almost a centenarian. This aged monster is a grim vision of an old man without conscience which may remind us of the Jimmy Savile case. But Rendell reserves the real bombshell for the character of Daphne, who as a child witnessed certain disturbing events which acquire greater significance in retrospect.
So far, the development from childhood to old age is handled in a fairly traditional way, as Rendell's observant eye moves her characters from war-time Spam to black pasta, from school sports days to hip replacements.
But Rendell casually throws in Daphne's past history: as a girl of twelve, she had an affair with the middle-aged man next door. Not only that, but Daphne admits that as a girl she had been very mature physically and emotionally for her age, "twelve going on twenty-five" as she puts it, and the affair was not one-sided. In fact she found the molester, or abuser as he would now be called, extremely attractive. "It wasn't what he had done to me, it was what we did to each other," says the now-elderly woman.
Her admission destroys her relationship with Alan, who wants to return to his abandoned wife. But Rosemary has begun to discover wings of her own and the little gang who played together as children takes on a new formation as members make new alliances. Finally, thanks to the group effort, an ancient criminal is unmasked.
Along with fashion and food, attitudes to sex have undergone extraordinary changes. Freud swept away notions of childhood innocence but our era has rediscovered it as an absolute canon of belief, unquestioned since Lolita. This book is extraordinarily courageous, a demonstration that fiction can take us where reportage dares not go.
Register for free to continue reading
Registration is a free and easy way to support our truly independent journalism
By registering, you will also enjoy limited access to Premium articles, exclusive newsletters, commenting, and virtual events with our leading journalists
Already have an account? sign in
Join our new commenting forum
Join thought-provoking conversations, follow other Independent readers and see their replies