The Green Road by Anne Enright, book review: Stones on the path to redemption
Anne Enright revisits the lacerations of Irish family life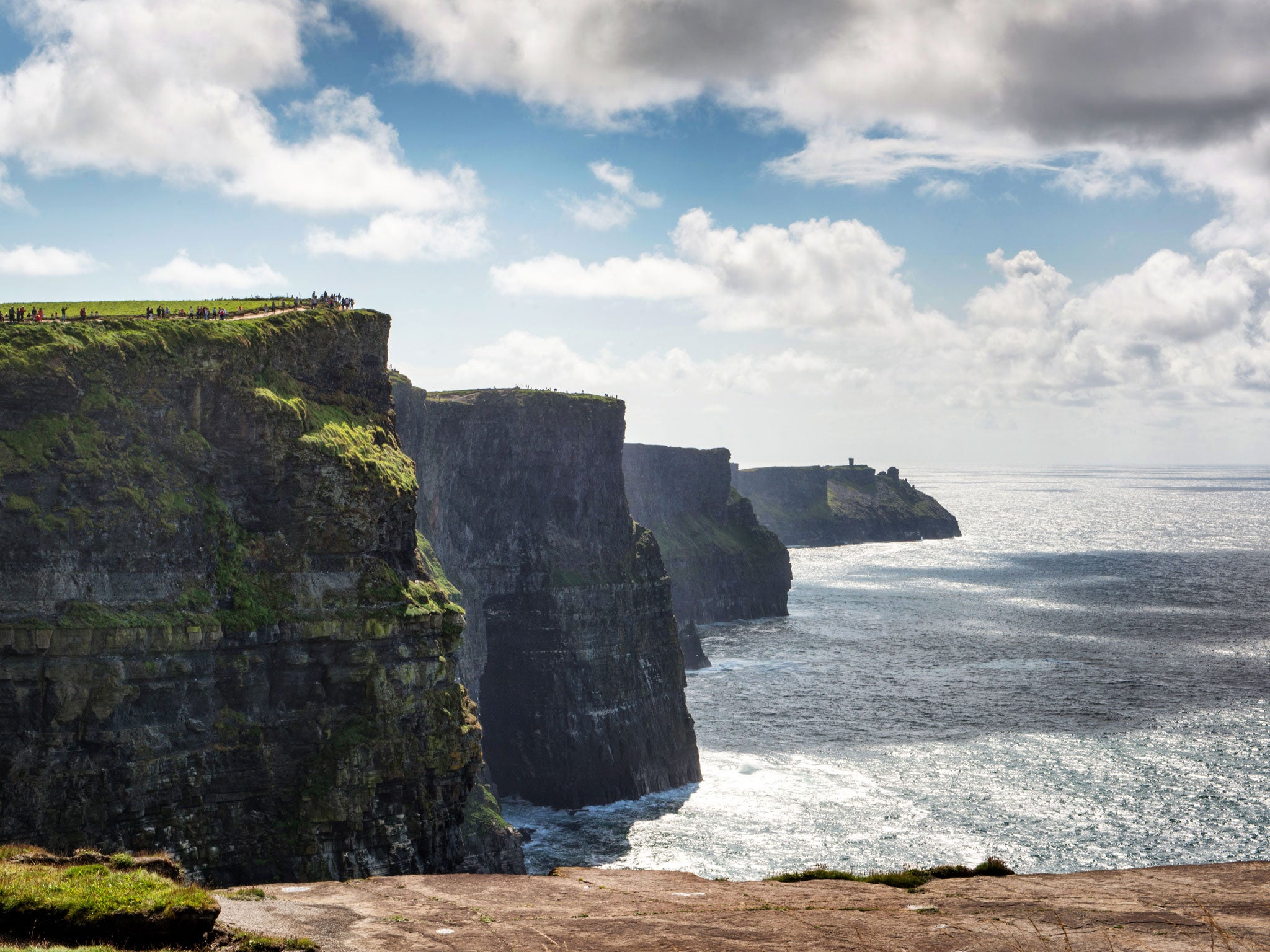 Anne Enright's moving sixth novel returns to the theme of her Booker-winning The Gathering: an Irish family is forced by circumstance to confront conflict and loss, and to change.
This new story is set in County Clare. The author has chosen, she tells us in an afterword, not to name the town where her characters live, in order "to underline the fact that this is a work of fiction, populated by fictional characters." This allows the reader to inhabit a richly-summoned landscape, both the Ireland of the recent past and the 'Ireland' of myth, one layered on to the other.
Enright's saga confronts the reader with the matriarch Rosaleen, who may be named after the heroine of a popular Irish folksong but is simultaneously the queenly widow imperious as any in Greek tragedy, ready to lay waste her house and tip her children into an uncertain future. Similarly, the green road of the novel's title is both a real track across the Burren in County Clare and a rocky path that Rosaleen must tread inside her own soul.
The novel's form beautifully embodies its theme. Since it is concerned with breakages and splits, it begins by presenting us with one of Rosaleen's quarrelling children at a time, a chapter for each. The opening fragment, set in 1980, displays the child Hanna being sent on an errand by her mother.
Enright magics back a vanished time by focusing in sharp closeup on physical details. Hanna surveys her small-town world with a visionary's intensity: "the draper's, with a big window lined with yellow cellophane, the butcher's, his trays of meat fenced around by bloodstained plastic grass". She reaches the chemist's, with its "bottles of 4711 and Imperial Leather bath sets in cream and dark red cardboard boxes."
Slowly the purpose of the visit to the shop becomes clear: Hanna's mother needs medicine to console herself for the fact that her beloved son Dan has decided to become a priest and "go off on the missions". It's one thing to feel comfortably at home with the Irish Catholic myth, quite another to admit its power to break up family attachments.
Rosaleen, enraged and abandoned, takes to her bed. Enright wonderfully conveys Hanna's bafflement. Later in the novel Hanna, now an unsuccessful actor, is presented as baffled by her own motherhood. Her mode of escape is to become depressed, drunk, abject, pushed around by her rough partner.
The second chapter, jumping to New York in 1991, reveals Dan as "a spoiled priest" gone from enforced celibacy in a cold seminary to gay sex in sybaritic surroundings. The narrative point of view switches from third person to a first person plural 'we', employing a gossipy tone that both celebrates and sends up the freewheeling features of a particular swaggering gay sub-culture. Friends are evoked in the aftermath of Aids: "Billy was a blond boy, on the sturdy side, with a thug/angel thing going, so there was a line of sad bastards queuing at his door; half of them married, most of them in suits. And Billy hated the closet. What Billy wanted was big, shouty unafraid sex with someone who did not cry, or get complicated, or hang around after the orange juice and croissant."
Enright's careful ventriloquising of an ironic, distancing narrative voice is undercut by her reliance on stock images such as gyms, eating "risotto and much cock", and tricking "in the staff toilet". These images of gay life in 1991 may be "true" to their time but nonetheless, in literary terms, come close to cliche.
Dan's brother, Emmet, whom we meet in 2002, has chosen an escape route from parents and family that leads to Ségou in Mali, where he becomes an aid worker, self-conscious and self-mocking: "It was a relief to go down to the capital for a week-long traffic jam, and a bit of compound living with the government boys and the UN boys and the boys from the FAO." Emmet deals with the complications of post-colonial life by trying to stay cool, and is not helped by his girlfriend's adoption of a mangy dog.
Unlike her siblings, Constance lives an apparently conventional life. Work, husband, children seem to define her. We first meet her in 1997, undergoing a mammogram for a suspected tumour. She is dutiful towards Rosaleen, in a love-hate kind of way, open to the strangeness of all the people she meets, cherishing the oddities of daily life, the secret erotics of married love: a quiet heroine.
The novel then composes a group portrait from these scattered pieces, the narrative now deftly joining together all the disparate points of view. Having discovered that Rosaleen is thinking of selling the family home, the siblings reassemble around their mother for Christmas. The traditional family feast provokes uncomfortable comedy, a climactic set-piece as the martyr Constance storms around the supermarket then burns the sprouts, small provocations are handed around the table along with gravy boats and several different kinds of stuffing, and Rosaleen finally wanders off into the darkness to climb a mountain all by herself.
Enright spells out perhaps too clearly Rosaleen's realisation of her reasons for doing this: "This is why Rosaleen had come up here, to this wild place. She had come to cleanse herself of forgetfulness and of fury. To shout it loud and leave it behind."
None of the family members expects complete reconciliation. However, their rivalry and bickering lead to small epiphanies. Each one takes a small step forward into recognising the realities and limitations of maternal love. Constance, trying to help her mother move house, sums it up: "There would be no perfect house, how could there be? Because Rosaleen was impossible to please. The world was queuing up to satisfy her, and the world always failed."
Finally, however, this slow-burning, powerfully erupting novel tenderly exonerates Rosaleen: "when she was, for those few wonderful months after the green road, easy to love, her children were utterly beguiled."
Join our commenting forum
Join thought-provoking conversations, follow other Independent readers and see their replies