The Hollow Boy, by Jonathan Stroud - book review: Who you gonna call?
Corgi - £7.99
Sunday 04 October 2015 11:49 Comments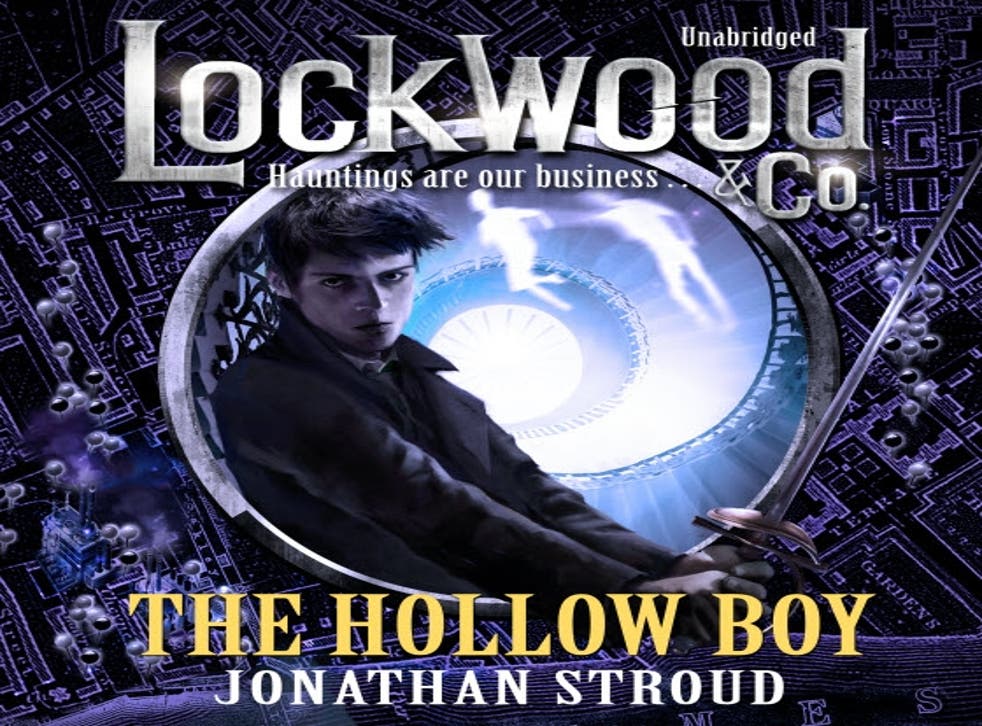 Ghosts in fiction tend to make their presence most felt by the brevity of their appearances. Not so in this novel, where there is hardly standing room for the multitude of Lurkers, Glimmers, Spectres, Wraiths, and other assorted spirits haunting a London not quite as we know it but still with recognisable streets and squares. Since touching a ghost means instant death for anyone, who will then go on to change sides and join ranks with all the other unquiet phantoms, there is a pressing need for psychical investigative services able to neutralise this threat. The smallest and shabbiest of these, already met in two previous novels, is Lockwood & Co. Young but gifted Lucy Carlisle, one of the three in the company, is the story's narrator.
What follows is an account of the firm's toughest assignments, where standard weapons of salt, iron chains, magnesium flares, and rapiers barely prove enough to counter the dangers present in houses occupied by dubious elderly couples straight out of a Charles Addams cartoon. Lucy also becomes furiously jealous of glamorous new arrival Holly, who takes over some of her duties and also the prized attentions of Anthony Lockwood, the firm's dashing but enigmatic leader. This proves additionally dangerous when a poltergeist is re-energised after picking up on Lucy's permanent state of envious rage, egged on by unhelpful comments from the talking skull trapped in a ghost jar carried around in her rucksack. Sardonic, hyper-critical and untrustworthy, this character is a delight.
This author has been writing for more than 20 years without ever quite becoming the household name he deserves to be. Witty and inventive, he always provides plenty of excitement without ever losing the essential good humour found in his works. Writing horror stories which somehow avoid coming over as genuinely horrific is a rare gift, and Stroud is a worthy successor to those authors of adventure stories in the past who also set out to entertain without unnecessarily upsetting more sensitive readers. His ghosts lack any detailed psychological hinterland from their past lives; they are primarily there to frighten before being destroyed. Rhetoric is absent in favour of Lucy's often self-deprecating account of herself and her friends, unheroic in what they say and do until coming to a climax when they all excel. Younger readers may well have a fight on their hands with older members of the household for first go at a novel that is such a continual pleasure to read.
Register for free to continue reading
Registration is a free and easy way to support our truly independent journalism
By registering, you will also enjoy limited access to Premium articles, exclusive newsletters, commenting, and virtual events with our leading journalists
Already have an account? sign in
Join our new commenting forum
Join thought-provoking conversations, follow other Independent readers and see their replies