The House of Silk, By Anthony Horowitz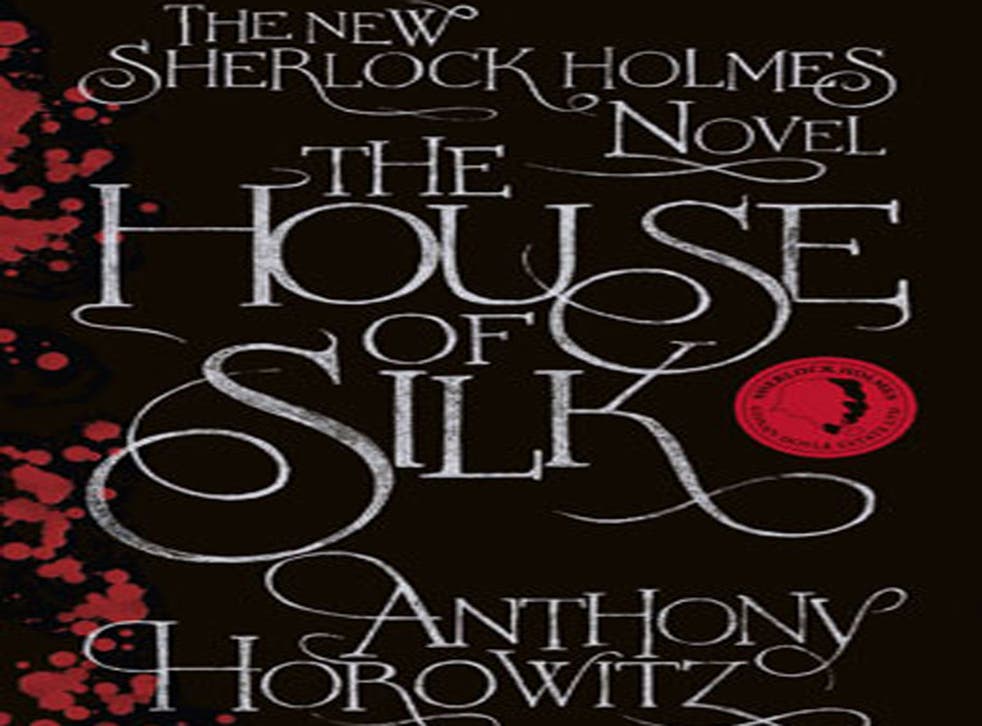 American novelists make surprisingly few attempts to breathe new life into Raymond Chandler's Philip Marlowe, but two equally venerable British heroes enjoy regular revivifications. Ian Fleming's unkillable agent 007 has had numerous new chroniclers, with Jeffery Deaver's staid contemporary version the latest. At the time of Deaver's James Bond book, it was announced that the novelist Anthony Horowitz would be dusting off a hansom cab for Arthur Conan Doyle's great detective. Here, finally, is The House of Silk: is it an audacious reimagining of Sherlock Holmes – or a safe pair of hands taking care not to rock an established franchise?
Get money off this book at the Independent bookshop
The problem with any authorised continuation of a series property is that readers will be aware that nothing too radical can be done to the character. So Horowitz has forged a loving pastiche, rather than a thoroughgoing reinvention, and the facsimile of Conan Doyle's style is unerring.
A century after the death of the detective, a manuscript is found in a vault. It is an unknown Sherlock Holmes case, recorded by Dr John Watson but considered by him far too shocking for publication at the time. A bushel of Baker Street tropes ensues: a rich client with a family who are not all they appear to be; a gruesome murder, with a knife buried in the neck of a victim; a violent backstory set in America involving brutal Irish expatriates, related at some length; unfeasibly convoluted deductions – and, inevitably,a stymied Inspector Lestrade.
Right from the start, Horowitz implies that things will not be quite as we have encountered them before. He is a canny writer who knows that the modern reader will expect a move into territory that would have been forbidden for Doyle, and freights in some startling revelations. They are... but what reviewer could be so cruel? We are enjoined by Horowitz's publishers to "preserve the Holmes mystery". Suffice it to say that, while registering that Anthony Horowitz lacks Arthur Conan Doyle's magisterial authority when it comes to chronicling Holmes's adventures, he has added a truly diverting entry to the canon. It's to be hoped that he attempts his polished literary ventriloquism again.
Join our new commenting forum
Join thought-provoking conversations, follow other Independent readers and see their replies