The Illuminations by Andrew O'Hagan; The Story of Alice by Robert Douglas-Fairhurst; Don't Let Him Know by Sandip Roy, paperback reviews
A grandson uncovers a secret on a trip to Blackpool, Dickens biographer Douglas-Fairhurst explores the story of Lewis Carroll and his muse Alice Liddell, and a breezy debut explores the long-term consequences for a family torn between California and Calcutta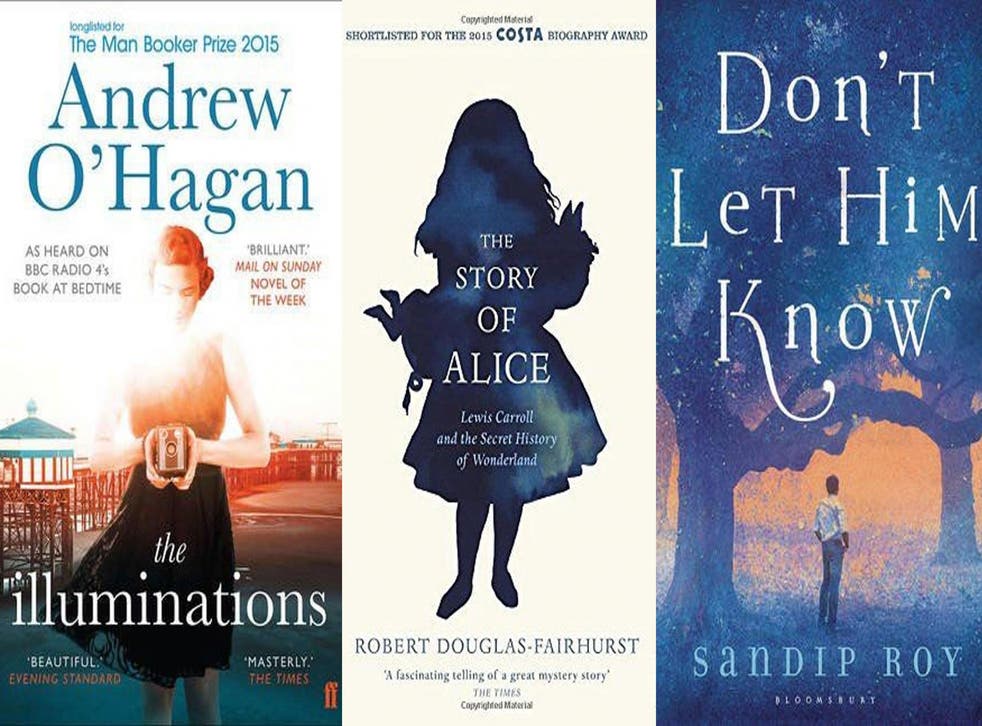 The Illuminations by Andrew O'Hagan (Faber, £8.99)
Anne Quirk is in her eighties and her mind is unravelling. She talks in riddles about Harry, her trips to Blackpool and her work as a documentary photographer. Juxtaposed with Anne's life is that of her grandson, Luke, an officer serving in Afghanistan. The horrors he sees are all too real, but something else is troubling him. It was Anne who first put a shell to his ear and "revealed to him a world beyond the obvious". When the pair travel to Blackpool Luke uncovers a secret which helps explain everything. O'Hagan has a poet's voice and a psychoanalyst's technique so when the revelation comes the puzzle is beautifully complete.
Marcus Field
The Story of Alice by Robert Douglas-Fairhurst (Vintage £10.99)
Dickens biographer Douglas-Fairhurst isn't afraid to tackle the most towering of Victorian literary figures. Here he explores the story of Lewis Carroll, his muse Alice Liddell, and the literary landscape they both help create. The Carrollian maze might be complex, but this brilliant and nuanced book allows room for dead-ends and imponderables. Readers might want to learn the "truth" behind Carroll's relationship with Alice and the other young girls he went on to befriend, but as the author points out: "It is far easier to condemn Carroll than it is to decide exactly what he should be accused of."
Emma Hagestadt
Don't Let Him Know by Sandip Roy (Bloomsbury, £8.99)
Most families harbour mysteries but not all choose to bring them to light. Roy's breezy debut explores the long-term consequences for a family torn between California and Calcutta, the past and the future, and between their public and private selves. When Romola Mitra, a young bride, accidently opens a letter addressed to her husband it changes her life. Decades later, her son, Amit, finds the same letter and thinks he has discovered the key to his family's unease. Roy's tender portrait of modern Indian family life explores the fine line between knowing too little and a little too much.
EH
Register for free to continue reading
Registration is a free and easy way to support our truly independent journalism
By registering, you will also enjoy limited access to Premium articles, exclusive newsletters, commenting, and virtual events with our leading journalists
Already have an account? sign in
Register for free to continue reading
Registration is a free and easy way to support our truly independent journalism
By registering, you will also enjoy limited access to Premium articles, exclusive newsletters, commenting, and virtual events with our leading journalists
Already have an account? sign in
Join our new commenting forum
Join thought-provoking conversations, follow other Independent readers and see their replies