The Jump, by Doug Johnstone - book review: A bridge over murky waters
Faber & Faber - £12.99
Rebecca Armstrong
Friday 28 August 2015 16:56 Comments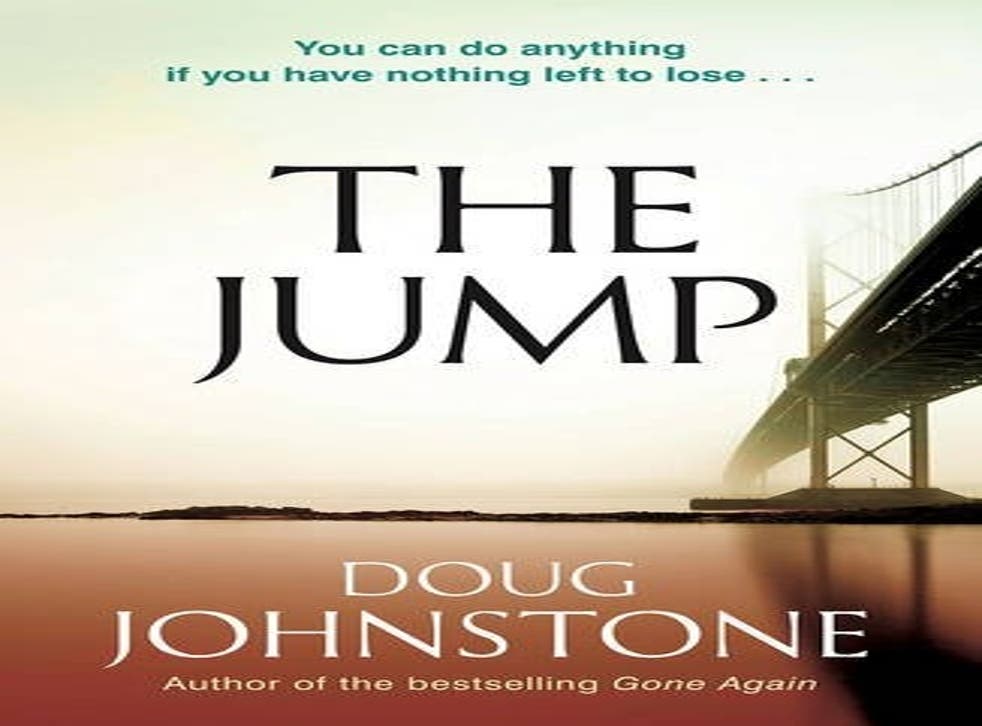 In the opening lines of Doug Johnstone's new book, its protagonist, Ellie, wonders why, despite there being widows and orphans, there is no word for a parent who has lost a child. It's the kind of thought that regularly keeps her company as she goes on a very personal patrol. Months before the story begins, Ellie's teenaged son, Logan, jumped to his death from the Forth Road Bridge. Now she spends her time haunting the bridge, swimming in the freezing waters around it, watching CCTV footage of her son's last moments, checking his Facebook page and picking, literally and figuratively, at her wounds. One of the manifestations of the madness of her grief is the series of tattoos that Ellie has had inked across her body since Logan died. The latest is a picture of the bridge that looms large over the community that surrounds it, as well as Ellie and her husband Ben, who seeks solace in suicide conspiracy groups.
They really are like ships in the night, passing each other in the murky waters of mourning, barely registering the other's presence. At this point, readers would be forgiven for admiring Johnstone's mapping of the geography of grief against a real-life backdrop, but wondering at what point, if any, the thriller element is going to kick in. Even when Ellie spots a teenage boy on the wrong side of the bridge's barrier and coaxes him back to safety, there is little indication of what is to come. But when she realises that the boy is drenched in blood as well as wet from his own terror-induced urine, the plot starts to gather pace, dragging this reader along in its wake.
All the time that the tension builds, so too does the detail in Johnstone's picture of a once-happy family ground down by sorrow. He is a master of the magic and mundanity of marriage, of the way that as we age and change, so too does the love that we feel. But there's the odd, brilliant flash of black humour that twinkles through even the darkest of moments, thanks to Ellie. While we first meet a frail, inkily scarred woman, she's also an incredibly physical person, jumping into waves, running sweatily to try to take her mind off Logan, remembering what her body could do before her son's death nearly knocked the life out of her.
I would have been happy to read chapters and chapters more of this book, not least because I longed to spend more time with the complicated, thoughtful Ellie, but then again, perhaps The Jump's brevity is what makes it so satisfying.
Register for free to continue reading
Registration is a free and easy way to support our truly independent journalism
By registering, you will also enjoy limited access to Premium articles, exclusive newsletters, commenting, and virtual events with our leading journalists
Already have an account? sign in
Join our new commenting forum
Join thought-provoking conversations, follow other Independent readers and see their replies