The Last of the President's Men by Bob Woodward, book review
Woodward's book is based on 40 hours of interviews and paperwork Alexander Butterfield, an ex-Air Force colonel, sneaked out of the White House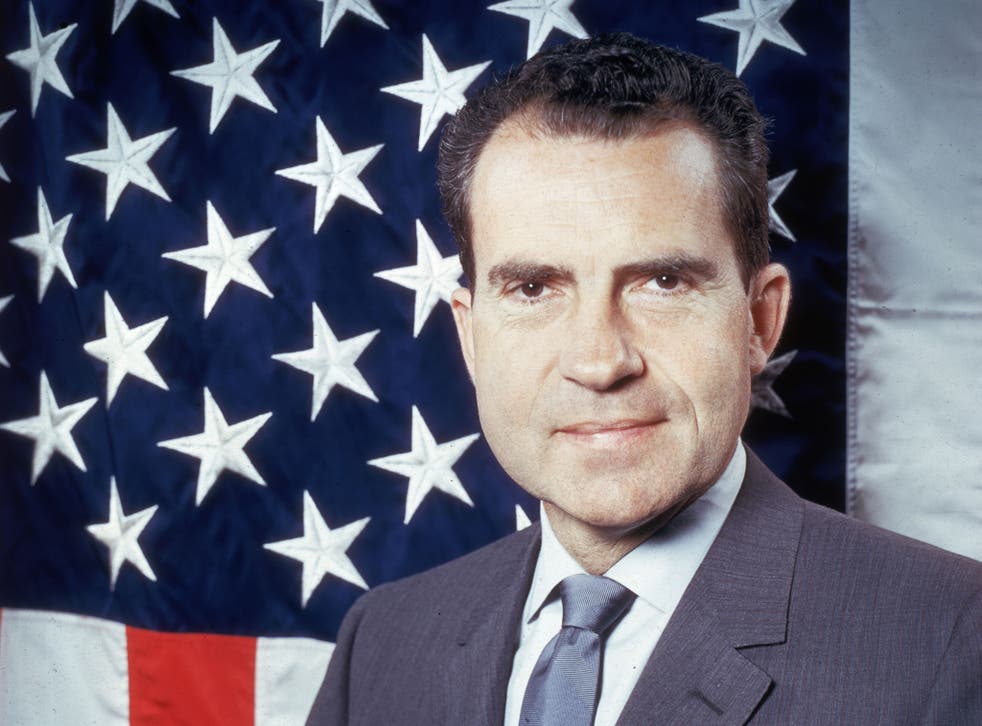 David Starkey, in a long-ago work on Henry VIII, re-evaluated the power structure of the Tudor court. It was not just your official post that mattered, Starkey demonstrated. Access was just as important. Proximity brought the king's ear and that rarest of opportunities – the chance to see the man behind their trappings. In his latest book, Bob Woodward, who with his Washington Post colleague Carl Bernstein held Richard Nixon to account for Watergate, finds a man with just such proximity; indeed the Nixon official who for three years from 1969 sat outside the Oval Office, controlling entry and being the first to see Nixon each morning and last each night.
Alexander Butterfield, an ex-Air Force colonel, was hired as he was a college buddy of the President's chief-of-staff, HR Haldeman. He details to Woodward an administration so warped it seems a let-off when he calls it a "cesspool", and a president so socially dysfunctional he could not make small talk at a staff birthday party unless fed lines by his aides.
There is Nixon ham-fistedly making a pass at one of his secretaries by pawing her knee. The constant updating of a closely watched "enemies" list. The desperate attempts to save Nixon from having to talk to people at state functions, his staff even body-blocking dignitaries.
Starkey proved a key post in Henry VIII's court was one long ignored by historians as too unsavoury. Being Groom of the Stool meant helping to wipe Henry's bottom. It also meant one-on-one access to the monarch, a rarity otherwise usually reserved for the queen and his mistresses.
In Nixon's court, Butterfield's proximity brought not only influence but its own unsavoury tasks, not least overseeing the installation of the secret taping system in the Oval Office. It was his revelation in 1973 to the Senate of its existence that finally did for Tricky Dicky, leading to his resignation the following year.
Nixon was dumbfounded how the secret had come out. Butterfield may have been the physically closest person to him, trusted in his most private moments, but Nixon had barely given Butterfield a second thought after he left the White House.
This book, based on 40 hours of interviews and paperwork Butterfield sneaked out of the White House, is for the Watergate obsessive. There are new details about the oddest of presidents and the occasional scoop, not least a document revealing Nixon recognised bombing Vietnam achieved "zilch" even as he publicly demanded more raids, but much is no more than a fresh viewpoint on a period already extensively detailed, not last in Woodward and Bernstein's All the President's Men.
Nevertheless in its tale of the man who sat, often forgotten and routinely ignored, in the room right by the president's there is an important cautionary reminder: power is not only a multi-faceted concept but its destruction just as likely to come from the most unexpected source.
Simon & Schuster, £25, Order at £20 inc. p&p from the Independent Bookshop
Join our new commenting forum
Join thought-provoking conversations, follow other Independent readers and see their replies