The Legacy of Elizabeth Pringle by Kirsty Wark, book review: Debut novel is no embarrassment, apart from its steamy scenes
Kirsty Wark's novel is intriguing, minus the sex scenes
Yasmin Alibhai-Brown
Thursday 27 February 2014 01:00 Comments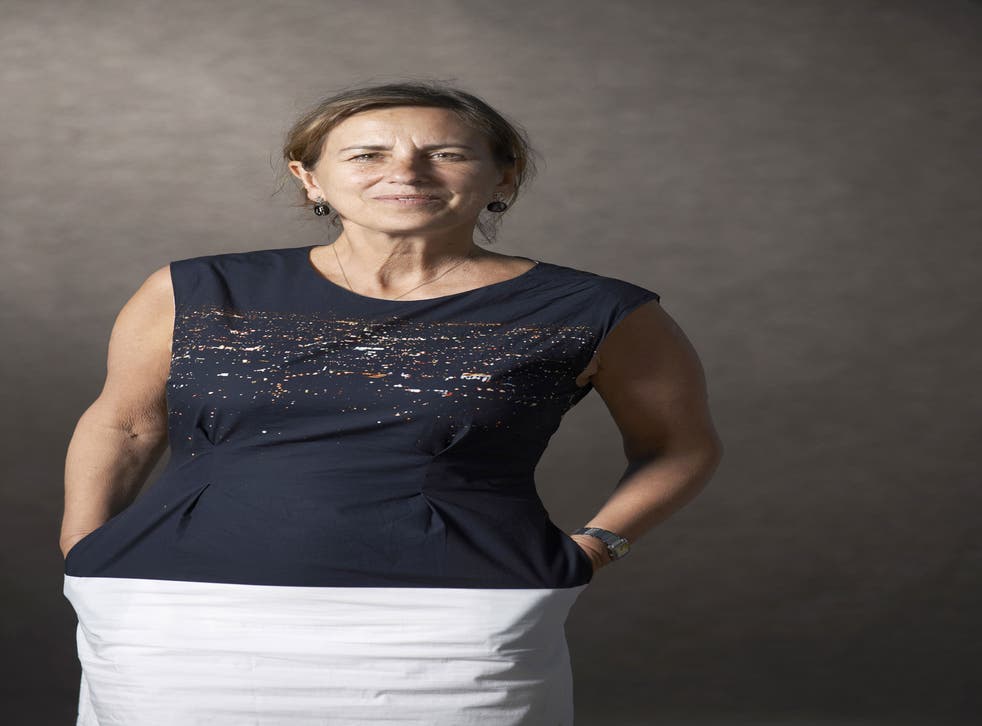 Kirsty Wark, the BBC presenter, is formidable and famous. This is her first novel, a bold entry into a highly competitive market. Publishers know a big name means big sales. Fame though, can stir envy, provoke unfair denigration or breed smarmy obsequiousness. Luminaries must be aware and chary of such biases. This is my dispassionate opinion: the book is fresh and beguiling but parts of it are trite and gauche.
Wark deftly and delicately plaits the intricate tales of three women– Elizabeth Pringle, born in 1911, Anna Morrison, woman of the 1960s and her daughter Martha. The chapters switch between Elizabeth and Martha. Elizabeth speaks in her own voice, unlike all the other characters in the book.
Structurally it works well and the breaks in continuity allow the author to create dramatic anticipation.
In 2006, frail Elizabeth Pringle decides to bequeath "Holmlea", her home in Lamlash, on the Isle of Arran, to a stranger, a young woman in bright clothes and hennaed "flying hair" who one day, long ago, had walked past the house, pushing a baby and singing. That woman was Anna, the child Martha. The two of them, with Anna's partner and younger daughter, often visited the island. In 1972, Anna had impulsively written a letter to Elizabeth expressing an interest in buying Holmlea. Elizabeth never forgot. By the time the property passes to her, Anna has dementia and Martha decides to move in. We get to know Elizabeth's complicated and tragic past, about Anna's lost self and to share Martha's dilemmas and eventual happiness.
Lovers and husbands, friends and relatives come and go, stay or not, live and die. The narrative is packed with incidents but, for the most part, does not rush; it breathes, sighs, ponders. Take this example: Elizabeth, who is like Anita Brookner's contemplative heroines, is out walking with her friend Saul, a monk: "I imagine that the people on the island had all sorts of ideas about me, if indeed they gave me more than a passing thought. We must have made an odd sight – companions separated by almost 50 years, an elderly spinster in a tweed skirt and stout shoes and a tall weather-beaten Buddhist in his colourful garments, on occasion carrying a tall shepherd's crook with a fluttering multicoloured pennant. If we wanted to draw attention to ourselves the flag certainly helped no end..." The pace and gentility provide respite from fast, noisy, maddening modernity.
Sometimes though, Wark loses restraint and control, and you get gushing Mills and Boon prose and torrid (and really bad) sex scenes. Dams of passion burst, kisses rain, couples are often "suffused with more and more pleasure, exploring and devouring every inch of each other", and there is much gasping and panting, trembling, devouring and swooning. The descriptions of gardening are, in truth, far more erotic than these bedroom antics. The book is also encumbered by too much gratuitous detail – " a Hoover with a bulbous nose and a houndstooth fabric dust bag, a similarly dilapidated Bex Bissell carpet sweeper, a selection of long-handled feather dusters up on end, like characters from a Dr Seuss story..."
These lapses are easily forgiven because the text as a whole is affecting and took me beyond my imagined boundaries. Wark has an exceptionally vivid sense of place. Windswept Arran and Holy Island become starkly beautiful lodestones which keep its old inhabitants and draw new ones. The landscapes, soil and vegetation have the power to heal broken humans, deliver love and hope after calamities. George Eliot paid homage to those "who lived faithfully a hidden life, and rest in unvisited tombs'" In this novel some of those hidden stories are told and graves visited with real tenderness.
Extract: "I stood, my back straight against the wall, as he pulled the bow of my sash apart and undid the buttons that ran down the front of my dress one by one, until it fell open. Pulling off his shirt, he put his face to the edge of my slip and cupping my breasts in his hands he pressed his tongue between them licking beads of perspiration from my skin. I arched my body against him and taking his hand I guided it down over my navel and placed it between my legs, my hand on top of his, holding it there, gasping as his fingers circled me softly. He said my name over and over as he lifted me up, my legs curled around him, and laid me down beneath him on the high bed. I had never imagined I was capable of wanton behaviour…"
Register for free to continue reading
Registration is a free and easy way to support our truly independent journalism
By registering, you will also enjoy limited access to Premium articles, exclusive newsletters, commenting, and virtual events with our leading journalists
Already have an account? sign in
Join our new commenting forum
Join thought-provoking conversations, follow other Independent readers and see their replies