The Lives of Others by Neel Mukherjee, book review: A departure from the comfy Indian novel that both shocks and impresses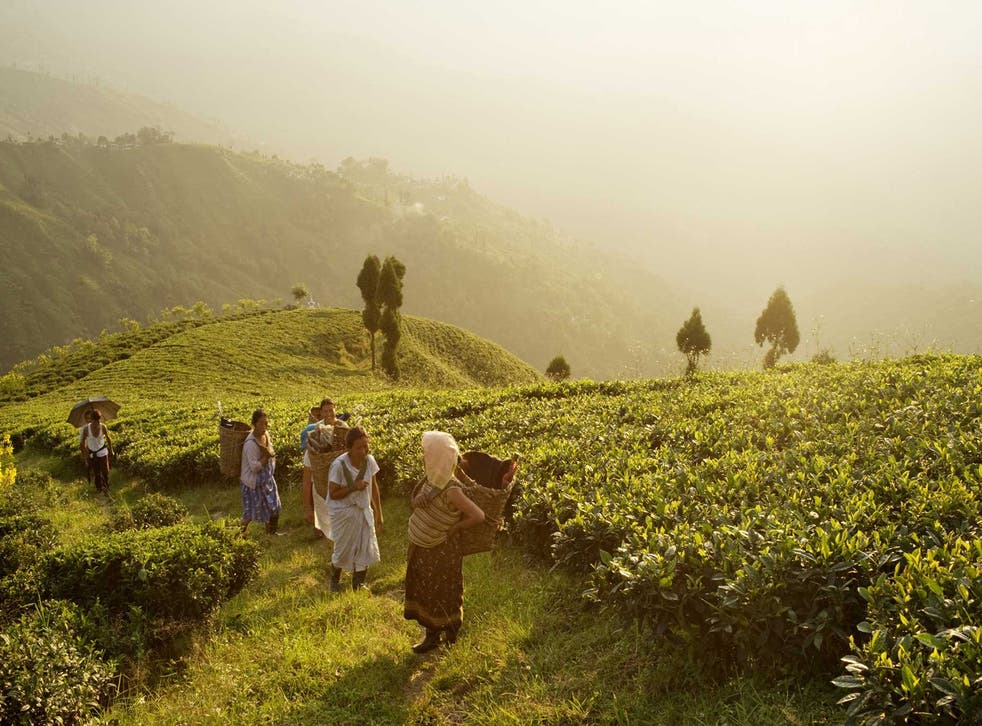 Two novels, even two plump ones, are a slender basis on which to make such pronouncements, but on the strength of his, Neel Mukherjee has a taste for violent contrasts and narratives-within-narratives. His second novel, The Lives of Others, presents a no less violent juxtaposition than his A Life Apart, and poses a similar challenge to middle-class reading tastes, in particular the enduring love of post-Colonial English readers for Indian novels which charm rather than confront.
It begins in 1966 with a profoundly shocking sequence, emblematic of the novel's purpose, in which a starving Bengali peasant slaughters his wife and children before killing himself by drinking corrosive insecticide. We are then whisked off into a seemingly unrelated double narrative.
In one strand of this we meet three generations of the upper-middle-class Ghosh family, who made their fortune in paper production and are steadily losing it through the effects of Partition, mismanagement, union trouble and domestic discord. In the other we follow the story of one of the family's eldest grandsons, who has dropped out of his life of privilege to train and work as an activist and guerilla fighter for the outlawed communist Naxalites.
The Ghoshes are a big family. (Mukherjee provides both a family tree and a guide to the Bengali relational terms). Though their empire spreads across the continent, they all live in the one, old Kolkata house, the patriarch and his wife on the top floor and the spoilt youngest's outcast widow and children on the gloomy bottom one.
Many (guilty) readers, and not a few Indian novelists, would have contented themselves with focusing on this household. It provides a tidy microcosm of Hindu society, rigidly hierarchical, borne up by cheap labour, yet shot through with destabilising insecurities and alliances.
As in an equivalent dynasty imagined by Galsworthy or Mann, the company founder supposes his commercial achievements can only be undone by his modernising sons, while the sons despair of the father's lack of foresight. His wife retains a blind fondness for the family's oldest retainer, in effect a slave procured as a child to raise her children and cook the delicious dishes of his impoverished background, a situation that will bring about a tragedy of injustice and misplaced loyalty worthy of Conrad at his darkest.
The house is riven with conflicts born of marriage. One son has married the perfect, peacekeeping wife, one, harbouring profound sexual shame (arising from incestuous coprophilia, since you ask) has married a vulgarian. The latter delights in a state of constant warfare with the family's unmarried daughter. This character, the most richly portrayed in Mukherjee's family album, rendered unmarriageable by too much education and unfortunate looks, consoles herself with inventive spite while her mother looks on, aware of the part she has played in creating such a monster but powerless to intervene.
Another character who could arguably have taken a whole novel to himself is Sona. Shy and wordless to the point of autism, raised on scraps by his outcast mother, in the household's cruel scheme he is in effect an Untouchable. And yet, as the great Ghosh boat moves inexorably towards the rocks of its social and economic ruin, he proves to be its quietly triumphant survivor, saved by a genius for pure mathematics.
The Ghosh household serves a Sethian narrative feast with dishes to spare, and yet it is arguably the novel's much harsher second strand which matters most to Mukherjee. Pursuing the rebel son, Supratik, on a career from 1960s Maoist idealism through brutal murders in the jungle, to scenes of police torture that had this reader sitting protectively on his hands, it is a graphic reminder that the bourgeois Indian culture Western readers so readily idealise is sustained at terrible human cost.
Patrick Gale's latest novel is 'A Perfectly Good Man' (Fourth Estate)
Join our new commenting forum
Join thought-provoking conversations, follow other Independent readers and see their replies