The New Poetry selected and introduced by A Alvarez, book of a lifetime
Alvarez's introduction was a manifesto for a tough new poetry that was responsive to a new age of social mobility and cultural anxiety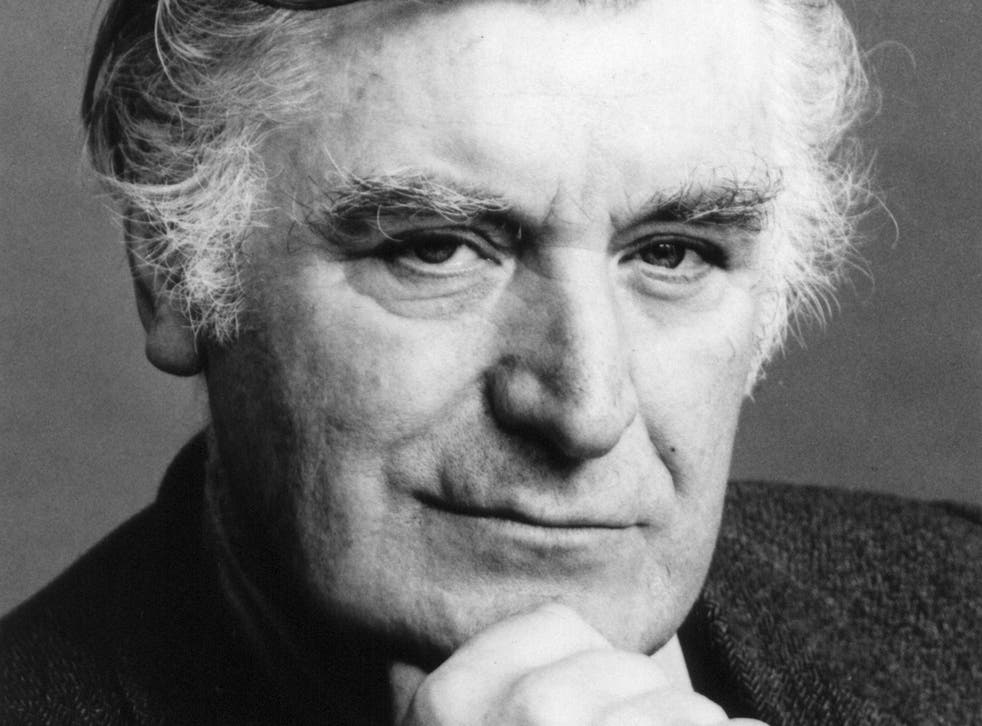 Like many people with a passion for literature, I owe a huge debt to some visionary teachers. It was early in my sixth-form studies at Sevenoaks School, where I'd got a place thanks to the 11-plus, that my English master Alan Hurd pressed into my hand a dog-eared Penguin Poets paperback with a striking pink and black cover design. Published just over a decade earlier, in 1962, it was entitled The New Poetry: selected and introduced by A Alvarez. "You might find the introduction interesting," said Mr Hurd.
Entitled "Beyond the Gentility Principle", Alvarez's introduction was a manifesto for a tough new poetry that was responsive to a new age of social mobility and cultural anxiety. The end of deference in English public life, the fear of nuclear war, the prevalence of Freudian and post-Freudian psychologies, the losing of inner demons: Alvarez argued that the best poetry of the age was shaping, and shaped by, all these developments. Mr Hurd had seen that I was too much the young Romantic. He gave me Alvarez's poets to toughen my intellectual, emotional and writerly sinews, and I'll always be grateful.
The brilliantly chosen selection began with two Americans, each of whom suffered from severe bouts of mental illness: John Berryman and Robert Lowell. Among the English poets, two were given the most space: Thom Gunn and Ted Hughes.
But there was also room for others, most notably R S Thomas and Geoffrey Hill. Every image in Lowell's "Waking in the Blue" and "To Speak of the Woe that is in Marriage" remains with me. As do Gunn's "Carnal Knowledge", Hill's "Requiem for the Plantagenet Kings" and Thomas's "Song at the Year's Turning" (which did at least gesture towards the Romanticism of Shelley). And of course the jaguar, thought-fox, wind, hawk, pig, otter, thrush, pike and snowdrop of Hughes.
A few months after publishing The New Poetry, Alvarez had the privilege of being the first to hear and to appreciate the poems by Sylvia Plath that later became Ariel. He recognised their genius, seeing them as the apex of the poetry that goes beyond the gentility principle. He always regretted that they came just a little too late for inclusion in his anthology.
Jonathan Bate's 'Ted Hughes: The Unauthorised Life' (William Collins) is shortlisted for the Samuel Johnson Prize; the winner is announced on Monday 2 November
Register for free to continue reading
Registration is a free and easy way to support our truly independent journalism
By registering, you will also enjoy limited access to Premium articles, exclusive newsletters, commenting, and virtual events with our leading journalists
Already have an account? sign in
Register for free to continue reading
Registration is a free and easy way to support our truly independent journalism
By registering, you will also enjoy limited access to Premium articles, exclusive newsletters, commenting, and virtual events with our leading journalists
Already have an account? sign in
Join our new commenting forum
Join thought-provoking conversations, follow other Independent readers and see their replies