The Reader on the 6.27, by Jean-Paul Didierlaurent - book review: set to woo British readers and become a book club favourite
Strangeness on a train
Lucy Popescu
Friday 05 June 2015 14:48 Comments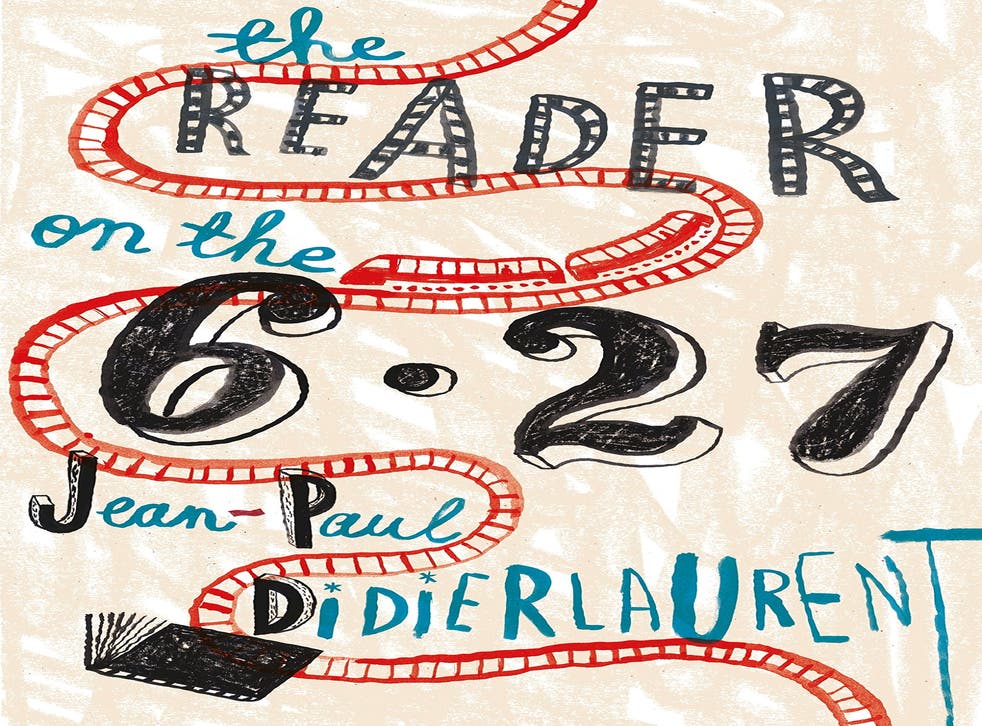 Every day, Guylain Vignolles catches the 6.27am train to a job he detests. Guylain works at a book pulping factory, destroying what he loves the most. At the end of the day, he rescues pages of books from the murderous pulping machine that he refers to as "The Thing". He dries them out and the following morning, on his daily commute, reads aloud from random sheets. He loathes his supercilious boss, "old Fatso", and bigoted workmate Brunner. His one comrade is Yvon the factory's security guard, who loves declaiming poetry and speaking in alexandrines.
Outside work, Guylain's life revolves around feeding his goldfish, Rouget de Lisle, and visiting his solitary friend Giuseppe, formerly chief operator at the factory. Giuseppe lost both his legs in a horrific accident when "The Thing had devoured his lower limbs, right up to his mid-thighs". An obsession with collecting copies of a particular book, Gardens and Kitchen Gardens of Bygone Days, made from the recycled paper pulped the day he lost his legs, offers Giuseppe some comfort. One morning, Guylain discovers a memory stick. He opens it to find "72 text files called only by their respective numbers". From this unpromising start comes the diary of a young woman, Julie, who works as a lavatory attendant in a shopping mall. Every day, she counts the tiles in her miniature kingdom, describes the regulars and their habits, and dreams of finding Mr Right. Guylain finds himself unexpectedly smitten and begins to share pages of her diary with his fellow commuters. Meanwhile, Giuseppe decides to help locate Julie for his friend.
The Reader on the 6.27 is a delightful tale about the kinship of reading. Jean-Paul Didierlaurent explores the redemptive power of books, and plays with the notion that everyone can spar, find poetry in, tempt or seduce with words, whatever one's station in life. For Giuseppe, books become the legs he lost. Guylain beguiles his fellow travellers and is then begged by members of the local old people's home to read for them.
It's also a love story. Much of the book's charm resides in the simplicity of Didierlaurent's prose and his vivid characterisation. Ros Schwartz's translation perfectly conveys the warmth and eccentricities of his memorable cast. Already a bestseller in France, The Reader on the 6.27 looks set to woo British readers and become a book club favourite.
Register for free to continue reading
Registration is a free and easy way to support our truly independent journalism
By registering, you will also enjoy limited access to Premium articles, exclusive newsletters, commenting, and virtual events with our leading journalists
Already have an account? sign in
Join our new commenting forum
Join thought-provoking conversations, follow other Independent readers and see their replies