The Shepherd's Life: A Tale of the Lake District by James Rebanks, book review
Finding Wordsworthian poetry in the beautiful British landscape but also, says Richard Benson, signs of cruel neglect
Richard Benson
Thursday 19 March 2015 17:00 Comments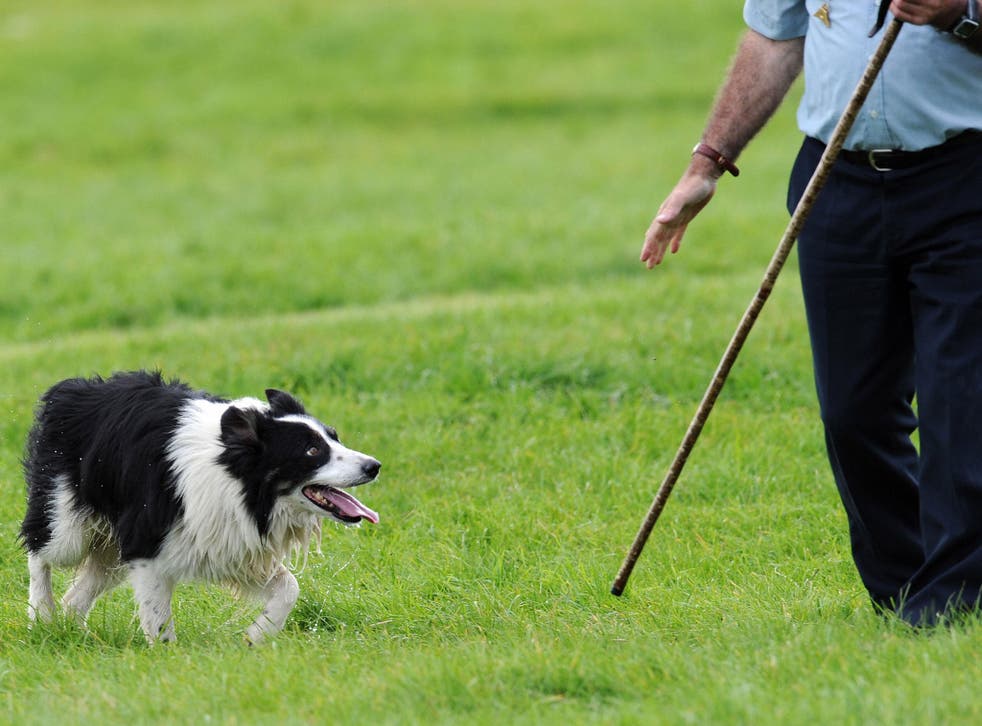 It is a curious fact that books about the wonders of the countryside tend to feature human beings who are rather strange and marginalised. In some cases, antisocial behaviour or mindset has driven them to sparsely populated places where they can be alone; in others, they are rural people whose isolation has made them idiosyncratic and even cranky.
James Rebanks' The Shepherd's Life is in the latter category, a powerful first book that pleads for greater public recognition of the contribution made by fell shepherds to the Lake District's landscapes and culture. Rebanks is the eldest son in a sheep-farming family that has worked in the Lake District for more than 600 years but, other than livestock, The Shepherd's Life has little in common with the hard-but-heartwarming memoirs of, say, the Yorkshire shepherd Amanda Owen, or Devon's David Kennard.
It is based on an account of a year in the life of a Lakeland fell shepherd community. The shepherds work with sheep which, by breeding and habit, graze only their flock's area of the commonly-owned fells; the trading and showing of the animals creates a series of social nexuses linking all the Cumbrian valleys. Into this woolly weft of the working year, Rebanks then weaves autobiography, family history, and occasional polemic. The autobiography is compelling, though atypical. Wishing only to join his father and grandfather on the farm, he leaves school at 16 with few qualifications and able to write only in block capitals. In his late teens, however, he discovers a love of books – particularly WH Hudson's A Shepherd's Life – and takes night-classes, eventually progressing to a degree at Oxford. He returns home to run a sustainable tourism consultancy, and to farm his own flock of Herdwick sheep.
Oxford and the consulting are wisely given a low profile, allowing him to concentrate on a lyrical but distinctly dirty-realist account of farm life. This features some fantastically dystopian descriptions which, set against sublime descriptions of the Cumbrian fells, are among the book's most memorable passages. In the Winter section, for example, he recalls taking a dead ewe to the knacker's yard. "We were in my dad's battered old Land Rover. Blondie's 'Atomic' was on the radio…There were piles of bloated cows and sheep, tongues thrust out, eyes poking out of their heads. Fat black flies were everywhere, puddles of drying blood and bile, pools of piss… It was like some vast panorama of animal death by Damien Hirst." The Archers it is not.
At heart of the book there is an unmistakable anger at the public's and policy makers' failure to respect a culture laudably based on community and shared land. Tourists price locals out of the housing market; incomers' dogs chase sheep; worst of all, his schoolteachers promulgate Wordworth's vision of the Lakes while denigrating shepherding as an unambitious career choice – an act that Rebanks eyebrow-raisingly describes as "a classic case of cultural imperialism."
He may antagonise some tourists and non-farmers, but there is no disputing the authenticity of his voice: I have a similar background to Rebanks, and I recognised that frustration felt by small-scale farming families who, for all the apparent support, feel their income and place in society slipping away. The Shepherd's Life is an unforgettable survivor's book that raises important questions, not least about education. It is also one of the most truthful depictions of contemporary rural life that I have read.
Richard Benson's latest book, 'The Valley', is out in paperback in May
Register for free to continue reading
Registration is a free and easy way to support our truly independent journalism
By registering, you will also enjoy limited access to Premium articles, exclusive newsletters, commenting, and virtual events with our leading journalists
Already have an account? sign in
Join our new commenting forum
Join thought-provoking conversations, follow other Independent readers and see their replies