The state of the nation novel
On the day that the winner of the Costa Book of the Year is announced, Mark Piggott explores why state-of-the-nation novels are in vogue but rarely win the big prizes
Tuesday 26 January 2010 01:00 GMT
Comments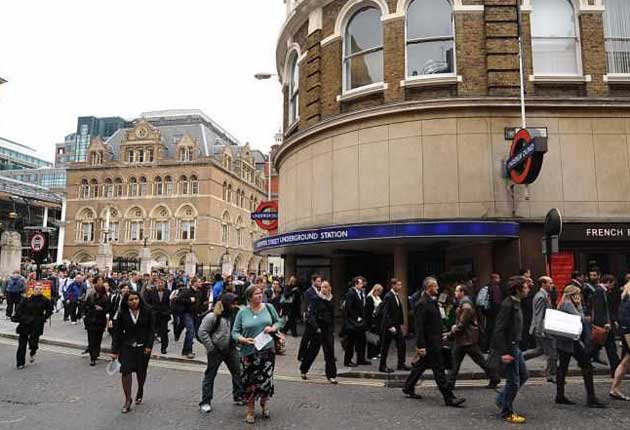 If the bookmakers are right, Colm Tóibín's New York novel Brooklyn will take the main award at the Costa Book of the Year at its lavish London award ceremony this evening at Quaglino's, but the fact that Raphael Selbourne's Beauty, about contemporary life in Birmingham, won the First Novel award should finally dispel the myth that British writers are afraid, unwilling or unable to tackle modern British society in fiction form.
Recently a number of writers, Sebastian Faulks and Johann Hari included, have bemoaned the "fact" that too few of their contemporaries are attempting to write state of nation novels about contemporary Britain in the manner of the American greats like Philip Roth, whose American Pastoral was a vast, panoramic sweep of recent American history. Why are so few British writers able to write on this scale – where is the "English Pastoral"?
Martin Amis, whose stories often reflect contemporary society and is publishing a novella called The State of England in 2011, explains why he believes the US currently produces more "state of the nation" novels: "At the moment the US is the centre of the earth. English novels in the 19th century reflected our political pre-eminence, but then American fiction stepped in. A century from now the centre will probably be China. We're no longer proud as a nation and perhaps our fiction reflects this; we (English authors) are dissidents."
But there has never been a shortage of authors writing state-of-the-nation fiction – you just have to know where to look. The catalogue of my publisher, Legend Press, is mainly comprised of novels set in contemporary Britain, including Andrew Blackman's On the Holloway Road and Jae Watson's Fragile, as well as my own Fire Horses and Out of Office.
Chris Cleave, whose The Other Hand was shortlisted for the Costa in 2008, is another author whose novels examine contemporary society. He names Ross Raisin and Alex Wheatle as British writers producing challenging and contemporary books that the public want to read: "Readers are smart, and they enjoy well-crafted stories about a world that they recognise because they live in it. I think this was true in the time of Dickens, and it remains true today. I'm hesitant to call my novels state of the nation, or anything else for that matter. They're just stories about people, and I hope readers can approach them as I do, without any preconceptions."
There were dark mutterings in the literary world when all six finalists on the 2009 Man Booker shortlist were historical novels, but this was hardly a surprise. Generally speaking, Man Booker novels don't concern the here and now, they concern the there and then: other ages, other places are viewed as the best vantage point from which to view the state we're in.
Man Booker judge John Mullan explains the preponderance of historical novels on the latest shortlist: "Historical novels were once seen as genre-fiction and not taken seriously, but now most literary novelists are interested in writing about the past. But then, most great Victorian novels – Jane Eyre, Middlemarch – were set earlier than when they were written."
Mullan is "slightly sorry" that the Man Booker long list contained so few compelling novels about the present: "The pinnacle of the Condition of England novel was the Victorian era and in a way you'd be mad to try and replicate it. When Dickens wrote Hard Times or Elizabeth Gaskell wrote Mary Barton, they were trying to describe a world to a readership who didn't know it existed. Now it's harder to reveal something new."
Yet the past is another country, a place many writers might be happy to read about but have no desire to visit. There are many novels set in modern Britain; they just don't tend to win the Booker.
It sometimes seems that the task of holding a mirror up to British society has become the preserve of the "new arrivals". Where a few years ago there was a preponderance of second-generation literature (Zadie, Monica et al), now there are books based on the experience of first-generation immigrants such as Brian Chikwava's Harare North, Peter Akinti's Forest Gate or Roma Tearne's Brixton Beach.
Although such novels may brilliantly describe the state of the nation they would not necessarily be described as state-of-the-nation novels. Toby Litt, who admits to having attempted the genre with Finding Myself, believes the term is misleading:
"If a novel is described in a book review as state of the nation, it's likely to be an attempt to redo the Victorian panoramic whopper with a contemporary setting and representative characters. It will usually attempt to go from the top to the bottom of society. Often, state-of-the-nation novel is an implicit term of abuse, meaning that a writer has attempted to do something beyond them. This kind of all-inclusive novel is likely to be thought a good idea, as if it might turn out to be socially useful.
"If the novel still exists as a way of bringing together different ways of understanding who we are – psychoanalysis, political theory, science, humour – then writers need to regularly have a go at wodging together this kind of book; so the argument goes. I would argue instead that the real state-of-the-nation novels now are more focused than this. They don't do sweep, they do stab. There's no reason why you can't have a state-of-the-nation short story."
In his interview that started the debate about contemporary literature, Faulks said: "You can't solemnly say — as Philip Roth might say, 'I'm going to write about a family of glovers in Newark' – 'I'm going to write about a family who make luggage in Leicester.' People would just laugh."
Speaking personally, I don't think people would laugh were someone to attempt such a book; in fact, a book called "Leicester" by someone called "Piggott" might attract a whole new audience – of Dick Francis devotees. But I've never wished to emulate Francis, or Roth, for that matter; for me, a more intriguing question is why so few English writers are writing like Michel Houellebecq.
As the author of two novels set in modern England, I want my fiction to reflect some of the themes of the modern age, such as terrorism, race, and the inherent illogicality of capitalism, but as Martin Amis says, one should never set out with the intention of writing a state of nation novel: "As a writer you must never think about what a publisher, agent or the public want – if you do that you are dead. Good writing needs to be universal."
Mark Piggott's new novel, 'Out of Office', is published on 27 March by Legend Press
Join our commenting forum
Join thought-provoking conversations, follow other Independent readers and see their replies