The Storms of War by Kate Williams - book review: Tantalising tale of one family's battle on the home front
Rebecca Morrison
Tuesday 08 July 2014 15:54 Comments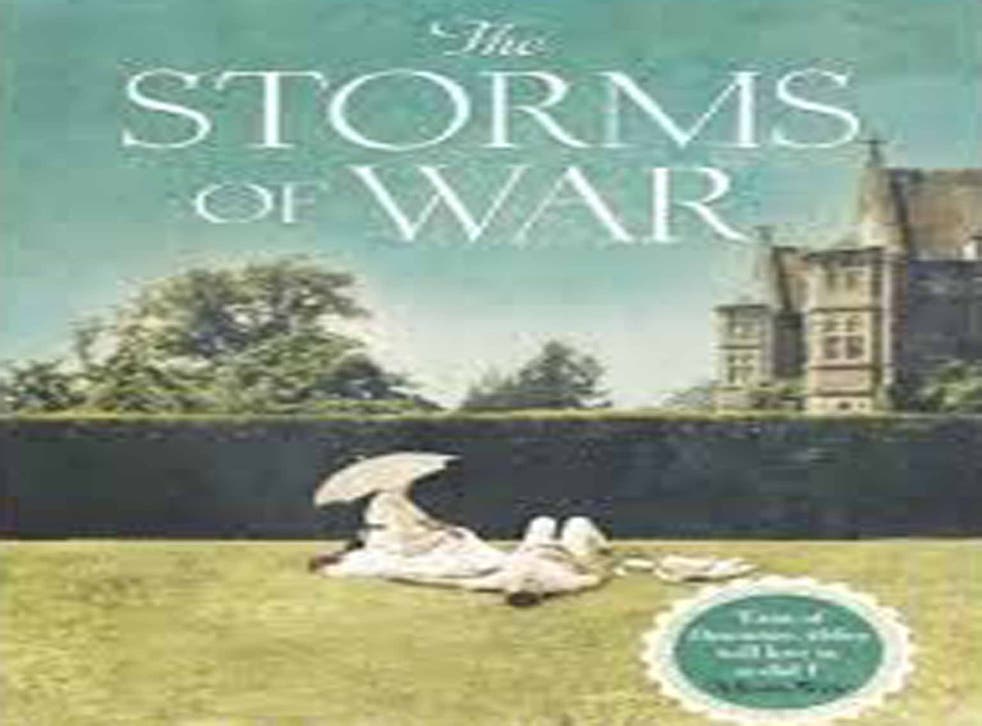 A century after the assassination of Archduke Franz Ferdinand, the Vienna Philharmonic performed in Sarajevo's town hall, rebuilt since the last conflict, performing in a "tribute to peace and international friendship" music that represented a memory of the Austro-Hungarian empire (Haydn), spoke to "the mysteries and chasms of the human soul" (Schubert) offered a humanist alternative (Brahms), anticipated the catastrophe of the war and the suffering of its victims (Berg), and, in Ravel's words, offered "a premonition of an awesome and inescapable maelstrom".
In these weeks suffused with remembrances of the war, reflections by the soldiers of today, blow-by-blow accounts by historians of the lead-up to the Great War, and bookshop tables dedicated to classics of war literature, new novels have their place, too.
Kate Williams's is a welcome addition, the first of a trilogy following the fortunes of an Anglo-German family from 1914 to 1939, ending with the declaration of peace in 1918, at its heart the inexpressibility of war experience and its corrosive secrets.
The De Witts are treated with suspicion among the fading aristocracy, for their wealth comes from canned meat. Industrialist Rudolf's factories are in Germany and business is brisk. Home is a romantic pile in Hampshire, where they are also regarded as German and "other", Verena disowned by her English high-society family. Arthur, Emmeline, Michael and Celia summer in the Black Forest with cousins. Identity and belonging become increasingly acute themes as Ravel's "maelstrom" is unleashed, viewed primarily through engaging Celia's gaze, 15 years old in 1914.
Beloved brother Michael runs away with Tom, family servant and Celia's kindred spirit, signs up with a local regiment and is sent to France; Arthur is mysteriously absent in Paris; Emmeline's society wedding is called off resulting in a far more interesting character – artistic and pacifist aspects of London's Bloomsbury well depicted; Rudolph is imprisoned as an "enemy alien"; Celia feels there must be more than reading Jane Austen novels to her mother and joins up as an ambulance driver in France.
Williams is too good a historian for melodramatic sentimentality; trusting the historical detail, the reader can relax into a well-paced, truly affecting narrative. War Office posters contrast with trenches and field hospitals, the work of pacifist Quakers with the human desire to label; the unnatural bravery demanded with the effect on those broken but sent back in. Richly detailed, light of foot, Williams tantalises with loose ends and disturbs with shocking shadows.
Register for free to continue reading
Registration is a free and easy way to support our truly independent journalism
By registering, you will also enjoy limited access to Premium articles, exclusive newsletters, commenting, and virtual events with our leading journalists
Already have an account? sign in
Join our new commenting forum
Join thought-provoking conversations, follow other Independent readers and see their replies