The Sun Does Shine: How I Found Life and Freedom on Death Row by Anthony Ray Hinton, book review: Incredibly moving chronicle of death row
At the age of 29, Hinton was wrongfully convicted of the murders of two restaurant managers and spent nearly three decades on death row in an Alabama prison before he was freed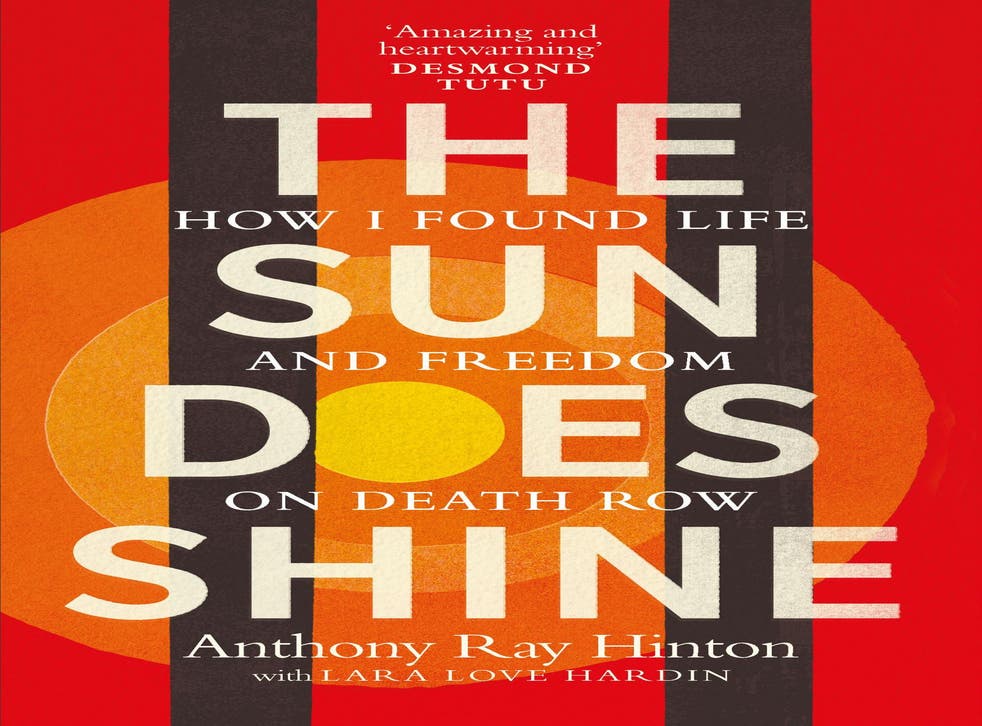 In the spring of 2015, Anthony Ray Hinton walked out of jail after spending nearly three decades on death row in an Alabama prison. For 28 years he'd lived in a five-foot-wide by seven-foot-long cell – the size of a small bathroom – right next to the chamber housing Yellow Mama, the state's garishly coloured electric chair. He'd smelt the burning flesh of 54 of his friends as they were executed, and watched rats eating the blood of men who'd bashed their brains in against walls. He was undergoing a slow-motion "lynching" by the southern state's racist authorities.
In 1985, at the age of 29, Hinton was wrongfully convicted of the murders of two restaurant managers in a cartoonish show trial. "Chained and shackled like a slave," he notes, "going to auction." The story he relays in this incredibly moving chronicle of spending half his life under the sword of Damocles is one staggering revelation after another, but also a lovely portrait of kindness, warmth and how faith is its own reward. Pushed to the limits of his humanity in an almost unimaginable hell hole, Hinton experiences a miraculous inner transformation that allows him to endure a terrible wrong.
Hinton's modesty summons tears. His life before being nailed to the cross is one of heartbreaking simplicity: high school educated, living with his mother, working to clean gum off warehouse floors, chasing girls, gently struggling with poignant everyday trials. But his youth is a time when white people were still bombing churches and setting their dogs on black children. "It doesn't matter if you didn't do it," the cops tell him after he pleads his innocence when arrested, "one of your brothers did." On death row he somehow navigates through his rage and despair to a state of forgiveness and grace.
He builds memory palaces in his imagination as a way of psychologically escaping the abyss "where love and hope went to die". In an unprecedented move in his part on death row, he reaches out with his voice, speaking through the bars to the men on his block, penetrating the infernal soundtrack of moans and screams. He befriends men accused of horrific crimes, including a KKK member who lynched a teenager, "the first white man to be put to death [in Alabama] in almost 85 years". He empathises with these loveless men who had been "taught to kill", "born broken or broken by life", some of them barely literate, whom he concludes nevertheless deserve to live. One of his epiphanies is that everyone is more than the sum of the worst thing they've done.
The awful truth that emerges is that he was statistically probably not the only innocent man among the inmates he befriended. The horrendous truths about the American justice system that surface throughout his book are incomprehensible. His story forms an astonishing document.
'The Sun Does Shine: How I Found Life and Freedom on Death Row' by Anthony Ray Hinton is published by Rider Books in hardback, £16.99
Join our new commenting forum
Join thought-provoking conversations, follow other Independent readers and see their replies