The Truth About The Harry Quebert Affair by Joël Dicker; trans. Sam Taylor, book review
This complex debut novel has become a global phenomenon
James Runcie Comments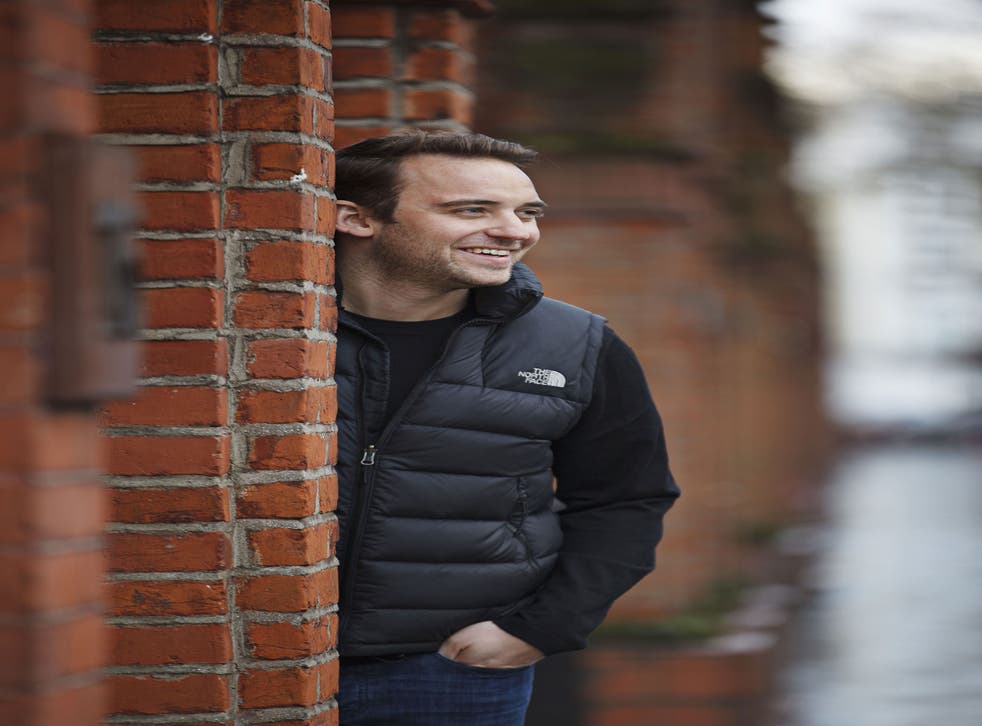 This small-time American thriller by the Swiss writer Joël Dicker has already been described by Le Monde as "a global phenomenon" and by its publisher as "the most exciting thing to come out of Switzerland since Roger Federer".
An entertaining page-turner that keeps its suspense over 600 pages, The Truth about the Harry Quebert Affair will fill the Stieg Larsson-sized hole in the lives of many readers and looks set to become one of this summer's guaranteed beach reads.
Despite the author's nationality, the book is a relatively straightforward take on American noir following the disappearance and the death of a young girl in a small-town New England community. It even has the Twin Peaks-style tagline "Who Killed Nola Kellergan?" as its simple premise. This is then overlaid with an attempt at knowing literary sophistication. The two main characters are both writers. The narrator, Marcus Goldman, "the toast of the New York literary scene", begins the novel suffering from writer's block. In order to get his creative juices flowing he travels to small town Aurora, Massachusetts, to visit his former mentor Harry Quebert, another writer, to seek advice about writing. Interspersed with the main thriller plot, therefore, are various conversations about what it means to be an author. Not all of these chats are illuminating.
Harry Quebert is famous for a novel he wrote 30 years previously, The Origin of Evil, inspired by his obsessive love for 15-year-old Nola Kellergan. Nola disappeared in the summer of 1975 just before they were about to elope and has been missing ever since. Harry has not recovered from the trauma and been unable to love another woman (or underage girl for that matter). But as the two men discuss lost love and the nature of literature, Nola's body is discovered; and not just anywhere, but buried in Harry's back yard. The celebrated writer immediately becomes the number one suspect and he is arrested for her abduction and murder. The small town community closes in, Crucible-style (Arthur Miller's play is referenced), and Quebert's protégé is one of the few characters who believes in his innocence. Marcus therefore starts his investigation in tandem with the police and finds, by happy coincidence, the search for justice is so inspiring that it cures his writer's block. He starts a new novel as he tries to save his friend from incarceration.
The Truth about the Harry Quebert Affair therefore becomes a Russian doll of a book as fictions rise to contain other fictions. We have a novelist (Joël Dicker) telling the story of a novelist (Marcus Goldman) writing a book (with the same title as the one we are reading) about another novelist (Harry Quebert), that contains extracts both from Marcus Goldman's "novel in progress" and from Quebert's original book on the subject.
The complexity of this metatextual icing decorates a familiar cake. Following the discovery of Lolita-like Nola Kellergan's skeletal remains, a list of suspects emerge as if from the pages of a Chandler mystery: there's the reclusive millionaire, his deformed chauffeur (with added speech impediment), the corrupt police chief, the spurned lover, the comedy Jewish mother and the weird priest with a secret.
The tale is expertly told, as unreliable information dances with necessary plot shifts and unexpected moments of catastrophe. The central mystery (what kind of a woman was Nola to infatuate a whole New England town?) is intriguingly elusive, and the sexual tension is curiously, but pleasingly, restrained. As a result there is plenty of room in which the reader's imagination can work and the plot keeps you guessing to the end – with a final twist of which Hitchcock would be proud.
Despite its length, this is a brisk read that seems to have been written with the e-reader in mind. There are helpful recaps that prevent you having to flick back and check what you have already read, and manuscript-style graphics to show much of the novel is complete. This conscious nod to artifice (the idea being that the novel is being written as you read it) is contextualised by a piece of Harry Quebert's advice on the nature of creative writing at the start of each chapter. Unfortunately, nearly all of this is terrible. An example:
"Harry, how long does it take to write a book?"
"That depends."
"On what?"
"On everything."
Such sentiments arise from the erroneous view that novelists are more sensitive than the rest of humanity. "The reason writers are such fragile beings," Quebert explains, "is that they suffer from two sorts of emotional pain, which is twice as much as a normal human being: the heartache of love and the heartache of books. Writing a book is like loving someone. It can become very painful.'
Well, perhaps. Or perhaps not. One can always not write. (This is what I always tell people who want to pen a novel. No one actually cares whether you write it or not; nor does the act of writing make you cleverer or more sensitive than your friends.) The key contemporary question, whether a gripping plot overrides any need for a decent prose style, is never asked.
I wondered if these Coelho-like moments sounded better in French, but the insight that "L'amour c'est très compliqué" is unhelpful in any language. We don't need any of this precious self-regarding nonsense and an editor less enamoured with a desire to patronise the reader would have cut the lot.
Fortunately this does not spoil an accomplished thriller. The book compels the attention from first to last. That is all that good writing is supposed to do. The author doesn't need to tell us how it's done or philosophise on the creative process while he does so. That's just showing off; and we all know how irritating that can be.
Register for free to continue reading
Registration is a free and easy way to support our truly independent journalism
By registering, you will also enjoy limited access to Premium articles, exclusive newsletters, commenting, and virtual events with our leading journalists
Already have an account? sign in
Join our new commenting forum
Join thought-provoking conversations, follow other Independent readers and see their replies