The Way We Wore: A Life in Clothes by Daphne Selfe, book review
An evocative slant on fashion from the world's oldest model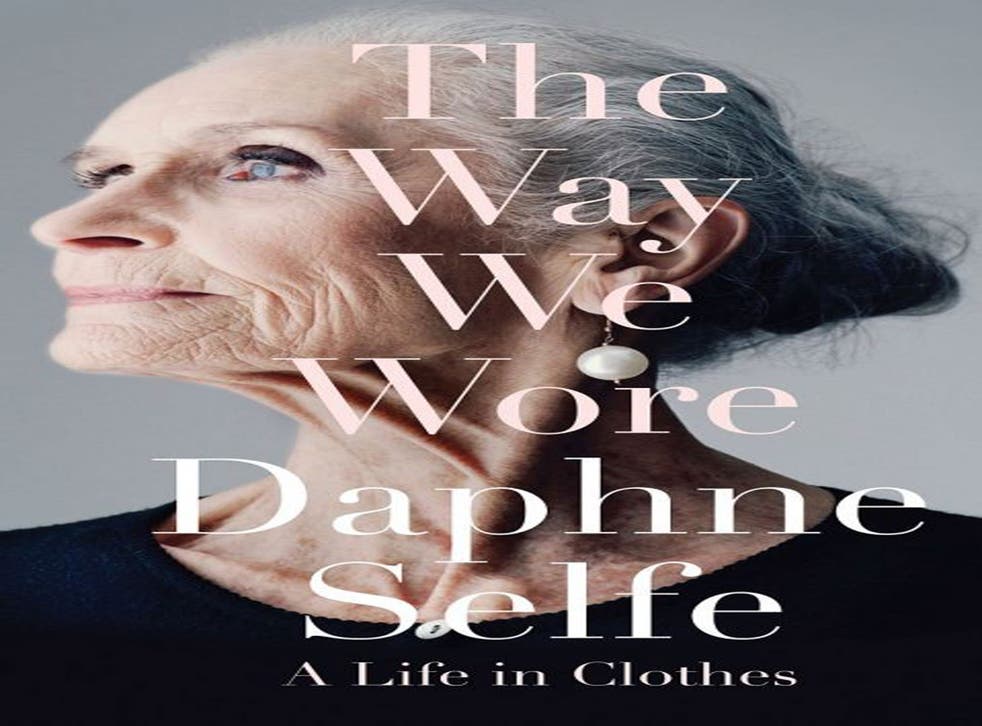 You may recognise Daphne Selfe's fine bone structure and long silver locks from ad campaigns for Dolce & Gabbana. Perhaps you became acquainted with the octogenarian through the 2013 documentary Fabulous Fashionistas. Or maybe you saw her posing on the pages of Vogue in a scarlet dress by Hussein Chalayan and no underwear, as she reveals in this memoir.
Although not a celebrity, as the world's oldest model, Selfe, will be familiar to those with a passing interest in fashion. It is her career as a clothes horse – which began in her younger years and was reignited in the Nineties – on which this memoir is premised, although in practice her personal rather than working life forms the bulk of it.
Selfe begins her story before she is born, tracing her family history back to her parents' first meeting as her father returned a lost shoe to a fellow hotel guest – her mother. Her great affection for her parents is evident and it is their influence with which she credits her positive outlook on life, although it leaves one impatient as she chronicles her large extended family. Selfe dutifully charts the fashions of the First World War and the emancipation of the Twenties through her mother's wardrobe, providing a useful context to what comes next: her birth in 1928 and the beginning of her own life in clothes.
Fashion News in Pictures

Show all 22
From stiff party dresses handmade by her mother, through school knickers, riding gear, the New Look and beyond, Selfe uses the clothing of each stage of her life to introduce each new chapter. A nice conceit, but that her descriptions of clothes are fleeting is a shame.
The camera loved her from a young age – a family friend wanted to launch her as the "English Shirley Temple" – but it wasn't until her twenties that she began modelling proper: in stores, on catwalks and in ads and working as a life model, including for Barbara Hepworth on one of many holidays to Cornwall. In those days, models were expected to do their own hair and make-up and provide their own shoes and accessories for jobs – a rich contrast to her current days as an in-demand fashion plate flown all over the world to work with premier stylists.
This book was a personal project and could benefit from more judicious editing, as the family-focused parts of her tale are not that interesting to someone drawn in by a title that is somewhat misleading. Neatly chronological, Selfe's writing sometimes too closely resembles the diaries upon which it was based, but it is at least clear, evocative and generally entertaining.
Register for free to continue reading
Registration is a free and easy way to support our truly independent journalism
By registering, you will also enjoy limited access to Premium articles, exclusive newsletters, commenting, and virtual events with our leading journalists
Already have an account? sign in
Register for free to continue reading
Registration is a free and easy way to support our truly independent journalism
By registering, you will also enjoy limited access to Premium articles, exclusive newsletters, commenting, and virtual events with our leading journalists
Already have an account? sign in
Join our new commenting forum
Join thought-provoking conversations, follow other Independent readers and see their replies