The Wolf Border by Sarah Hall, book review: A mysterious, gripping dance with wolves
Hall's fifth book is a lyrical, beautiful and curiously uplifting novel about body politics and the body politic
James Kidd
Thursday 26 March 2015 13:00 Comments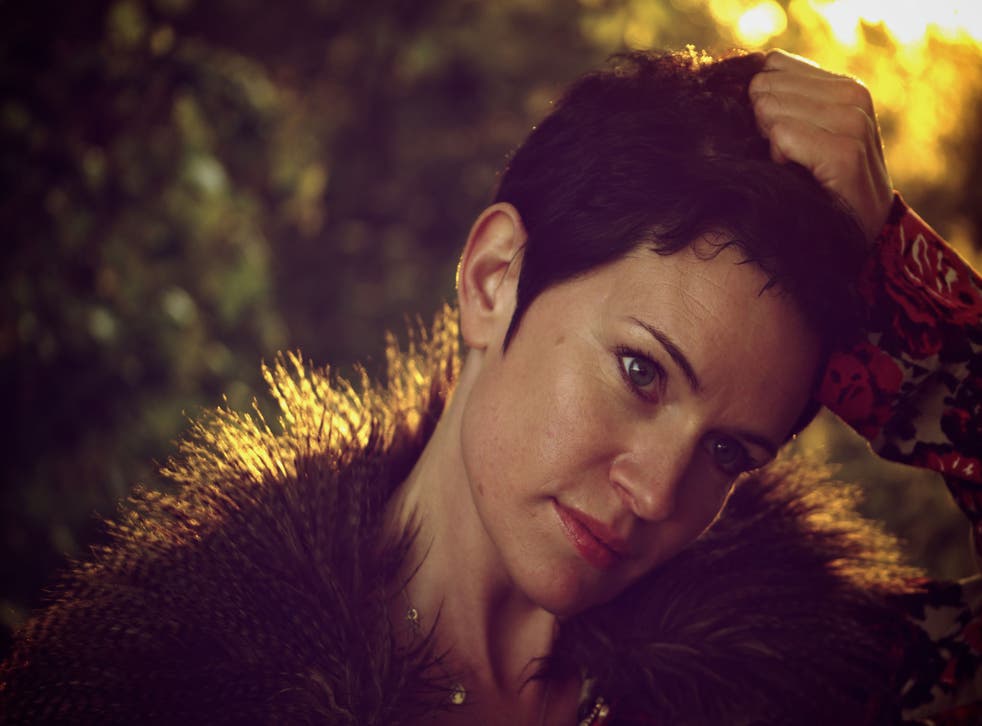 The stars of Sarah Hall's fifth novel are not her flawed, credible cast of characters but the wolves suggested by her title. Defined "as much by their absence as their iconography," their fleeting appearances and sudden vanishing acts drive The Wolf Border's plot, affect every character and indeed entire nations. By the end, they even embody this lyrical, beautiful and curiously uplifting novel about body politics and the body politic.
Wolves were potent symbols long before Hall's story of re-wilding them in the Cumbrian countryside, but in her hands they inhabit liminal spaces in which wilderness and civilisation, wildness and the desire to settle down, meet and mingle. Just as often in The Wolf Border, wolves transgress the boundary between reality and the imagination, haunting Hall's central character, Rachel Caine. When she is woken by their howls in the night, Rachel notes, "there is no need to imagine, no need to dream. They reign outside the mind."
Rachel is a wolf expert in self-elected exile in Idaho, avoiding an emotionally exhausting mother (Binny), a stepbrother, Lawrence, who fled them both as a teenager and a country that has faded from her mind. Not one to commit to anything save the lupine, Rachel brandishes sex to attract men and keep them at arm's length. What tempts her home is a job reintroducing the first wild wolves into Britain in 350 years. Rachel finally yields when the combative Binny dies, opening up the necessary emotional terrain.
In this way, Hall parallels the wolves' gradual reintegration into England with Rachel's own: in one of her dreams, a wolf is an "echo, a mirror". As the animals graduate from quarantine to enclosed wilderness, Rachel reconnects with the damaged Lawrence, begins a tentative, if fleshly relationship with the local vet and negotiates the political minefield surrounding her employer, Lord Pennington, an aristocratic Boris Johnson impersonator with slightly more taste: "Once in situ, she knows [the wolves] will divide the country, just as they will quarter the imagination."
The novel's big politics – a slightly alternative reality with £1 notes and a newly-independent Scotland – are perhaps less engrossing than Rachel's fraught emotional homecoming. Pregnant after a one-night stand, Rachel is taught new lessons in routine and unruliness by her baby son Charles. Hall writes vividly about the boredom and pleasures of motherhood, and the strangely precarious security it brings.
Such joyous fragility characterises The Wolf Border itself, which weighs sense and sensuality, order and chaos, with sumptuous grace. Hall writes gorgeously about small moments: "Long silhouettes that drool from bushes and trees", otters' fur that "snugs the water".
But her plot too is gripping, propelled by some intriguing mysteries, a couple of conspiracies and a pulse-racing set-piece in which Rachel juggles baby, wolves, brother and vocation. Figuratively, of course.
Register for free to continue reading
Registration is a free and easy way to support our truly independent journalism
By registering, you will also enjoy limited access to Premium articles, exclusive newsletters, commenting, and virtual events with our leading journalists
Already have an account? sign in
Join our new commenting forum
Join thought-provoking conversations, follow other Independent readers and see their replies