Toni Morrison – Mouth Full of Blood review: Unashamedly ambitious
Morrison speaks of a society dangerously close to breaking point: 'Unpersecuted, unjailed, unharassed writers are trouble for the ignorant bully, the sly racist, and the predators feeding off the world's resources'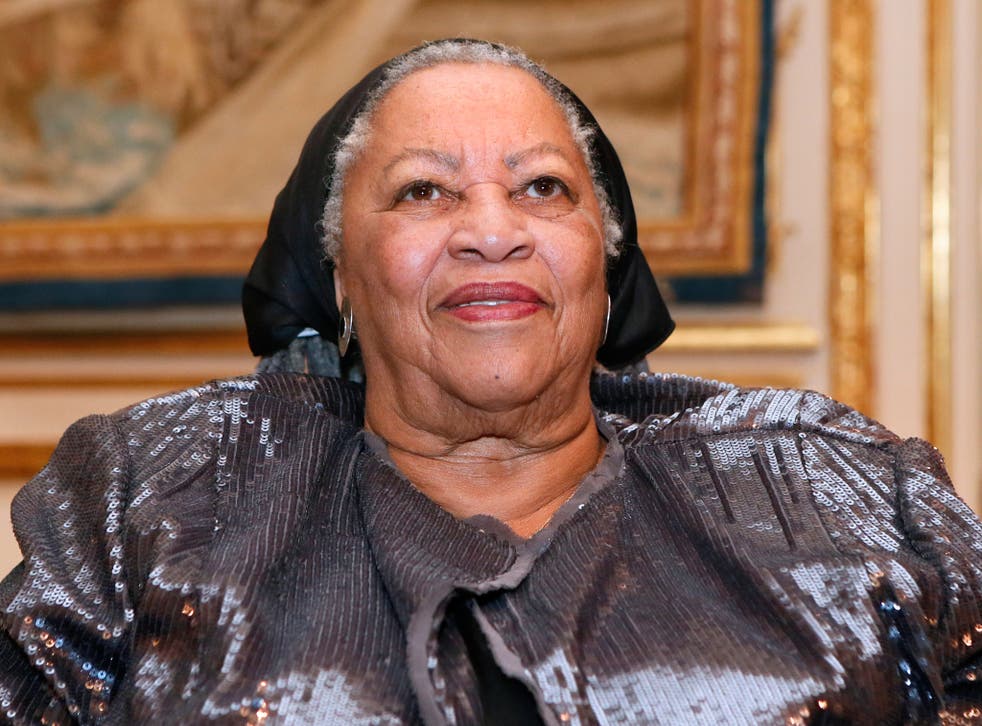 Toni Morrison is a writer's writer, and Mouth Full of Blood is a writer's book: that much is clear from the outset. Chaucer, Beowulf, Gerard Manley Hopkins, Zora Neale Hurston, William Faulkner, Harper Lee, Chinua Achebe, Mark Twain — these are just a handful of the sources cited in the Nobel Prize winner's latest collection of "essays, speeches [and] meditations".
It is unashamedly ambitious, divided into three sections (Part I, Part II and an "Interlude"). One deals with "black matters"; another with language; another is a mishmash of what one might call Morrison's "greatest hits": her Nobel lecture, her commencement address to Sarah Lawrence College, her discussion of the "Slavebody and the Blackbody" and her definitive essay on racism and fascism. These essays span four decades of the writer's work and a diverse range of subjects. They don't make for light reading – nor should they.
If all this gives the impression that Morrison's non-fiction might be dry, it's anything but. Her provocations and anecdotes keep the subject matter very much alive. She speaks of a North African woman grabbing her after a conference in Strasbourg, and urgently telling her: "You have to help us. You have to… They are shooting us down in the street. Women who write. They are murdering us." She writes of finding The Historical Statistics of the United States, Colonial Times to 1957, wherein the monetary value of slaves is calculated between the monetary values of "rice" and "tar"; she writes of a 17-year-old slave girl dying alone during the crossing from Africa on a ship called Jesus. She shares with us, too, the thought process that led to her writing Beloved. And she recounts tales of churchgoing in her childhood, the velvet-lined collection plate making its way down the pews, the experience of growing up as an African-American child with a "huge needy homeland to which we were said to belong but that none of us had seen or cared to see".
40 books to read while self-isolating

Show all 40
Morrison also gives us a glimpse into the life of a successful writer, or rather a successful writer who is a black woman. She writes of being invited to speak on television, but only on the condition she avoided the topic of race. Anyone who has read her novels — Sula, Tar Baby, The Bluest Eye, the globally acclaimed, Pulitzer Prize-winning Beloved – knows how laughable this request must have seemed; yet she treats the question with much more compassion and curiosity than it deserves.
Morrison speaks of a society dangerously close to breaking point. "Unpersecuted, unjailed, unharassed writers are trouble for the ignorant bully, the sly racist, and the predators feeding off the world's resources," she says in "Peril", her prologue. It's hard to not hear a direct address to Trump here, upbraiding an America where just this week a white supremacist member of the Coast Guard was found to be preparing an act of mass domestic terrorism. Yet Morrison doesn't just point her finger then retreat: she offers solutions, and they are well worth reading.
There is more to to this voluminous collection than a single review can encompass – Morrison's thoughts on African landscapes becoming playgrounds for Western writers, for instance, or on the refugee crisis, or "Moral Inhabitants", the most hit-you-in-the-stomach-and-the-heart essay of the bunch, which makes for urgent reading. At times the criticism could be levied that her writing becomes dense, and that references plucked from her vast historical and literary knowledge obscure wider meaning: hardly surprising, perhaps, considering her professorship at Princeton. But ultimately, this is a collection much needed in our current climate – a welcome break from knee-jerk reactions, actively resisting oversimplification and false debates. Though it will no doubt sell well, it isn't a commercial book, nor one filled with catchy quotes or flip asides. Instead, it is serious, heartfelt and generous, an antidote to apathy in challenging times.
Register for free to continue reading
Registration is a free and easy way to support our truly independent journalism
By registering, you will also enjoy limited access to Premium articles, exclusive newsletters, commenting, and virtual events with our leading journalists
Already have an account? sign in
Register for free to continue reading
Registration is a free and easy way to support our truly independent journalism
By registering, you will also enjoy limited access to Premium articles, exclusive newsletters, commenting, and virtual events with our leading journalists
Already have an account? sign in
Join our new commenting forum
Join thought-provoking conversations, follow other Independent readers and see their replies